Jeep Compass 2007 review: road test

We are rolling down the achingly beautiful Rocky River Rd in northern New South Wales and I'm wondering why more people don't head for the path less travelled. We're driving Jeep's first compact SUV, the strange-looking Compass, and it's an eminently suitable vehicle for the task.
The compact SUV segment is growing rapidly, untroubled by the economical, environmental and ethically judgmental barriers that trouble large SUVs. Most people who buy compact SUVs do so for their luggage capacity, high driving stance in traffic and seemingly safe passenger cell.
Few buy them for their off-road or dirt-road capability. Honda's new CR-V doesn't even make any pretensions in that area. Yet there are a few that are quite suitable out of the genteel suburbs and off the tarmac.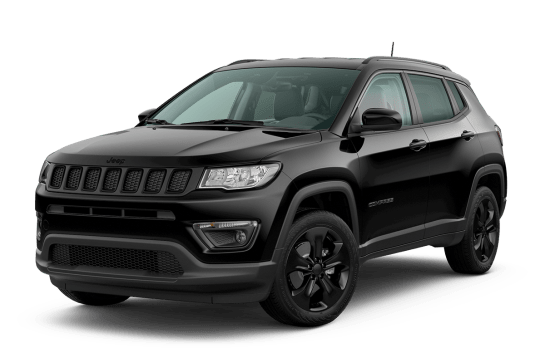 Explore the 2007 Jeep Compass range
Jeep, with its reputation for serious off-roading machines, would hardly jeopardise that with a soft compact. So we put the six-speed manual, two-litre diesel Compass Sport to the test with a weekend away in Tenterfield. Nothing too difficult, mind. No rock crawling, river wading, mudlarking and other activities. Just some craggy dirt roads and small creek crossings.
Besides, any excuse to take a hike down Rocky River Rd is good enough for me. To get there, we drive down the tarmac to Boonah, the Compass loping along at ease in cruise control.
While the VW-derived diesel engine clatters quite loudly at idle, it settles into a purr under steam. In fact, we can't hear it above the droning in the cabin from the tyre noise. Anyway, we drown that out with song and the reverie of a trip in its infancy.
After breakfast at Flavours Cafe in Boonah we veer off on to the dirt road over the vividly named Wild Horse Mountain, along the tracks around the back of the receding Lake Maroon and on to White Swamp Rd.
The Compass is now feeling at ease, its slightly jiggly back end working well over the corrugations.
Settling into the cabin, we find this a typically Chrysler affair with too much hard plastic and a steering wheel which is not adjustable for reach. Still, the cloth seats are comfortable and there is a light and airy feeling with plenty of room up front and in the back.
Mountains, valleys, gorges and heavily cattled fields disintegrate into dust behind us as we forge on down across the border. Several stops for photographs reveal that the powdery dust has found its way into the door wells so when we hop in and out, it is disturbed and settles in the cabin.
Back on to the tar, we turn right on the Mt Lindesay Highway and when the road forks, we lurch left toward Urbenville. This stretch of bitumen is broken and lumpy as week-old porridge but the Jeep's plush suspension travel seems to cut right through without the vehicle becoming unsettled.
Some 14km along the road we turn off on to Paddys Flat Rd which quickly disintegrates into narrow dirt that winds up and over several ridges, crossing creeks that eventually become the indolent Clarence River.
The diesel pulls strongly over the ranges although there is a need to row the gears between second and third, not because of any lack of midrange engine grunt but because of a gap in the ratios and the subsequent drop in revs.
With 200mm of clearance the Jeep easily straddles some of the bombers and branches strewn across the track. And when there is a creek crossing with an option of getting the tyres wet or using the old wooden bridge the choice is easy.
Here we pull up on the little T-bar control next to the gearshift and lock the Freedom Drive into four-wheel drive to cope with moss-covered rocks in the creek.
It's a breeze. Probably didn't need to lock in 4WD. Normally it runs 90 per cent of drive to the front switching to 4WD in low traction, so it could have coped.
Back on bitumen and the glorious Bruxner Highway, we stop in at Drake for the pub's jaw-stopping steak sandwiches. Motoring fans will enjoy kicking back for a while here as the hotel has plenty of motorsport memorabilia on the walls, plus two Harleys and an old Honda race bike in the bar.
We could easily wind 77km due west to Tenterfield on contented stomachs, but we double back along the Bruxner and deviate down Rocky River Rd.
This is a picture postcard around every bend. Contented cows, drooping willows, babbling creeks frothing over granite rocks and campers idling away their Saturday afternoon. Makes you want to throw out the swag and join them.
We stop several times for too-few photographs and press on into the blinding afternoon sun through a haze of bushfire smoke and dust toward Tenterfield.
The home of Peter Allen's famous saddler is also home to Henry Parkes's famous federation speech and wide street after wide street of old stone cottages and churches, garnished with wisteria, willows, poplars, liquidambars and paddocks stocked with shetlands, goats, sheep and mushrooming granite boulders that look like purpose-built rock gardens.
We shake the dust off our Jeep and our boots and settle into the Henry Parkes Comfort Inn for the night. Since there are few restaurants in town we dine in and hit the bed early after a long day in the car.
Next morning there is still no need to fill up with the 51-litre fuel tank just over half full, so we head up the dirt road behind Bald Rock to Stanthorpe for breakfast and some wine tasting.
We stock up at the Wine Centre and Heritage Estate with local produce, wine, some cheese and Italian sausage, then turn off the New England Highway at the road into Maryland. We get a little lost threading through farmland and across cattle grids, but somehow find our way through to Killarney, putting the last of the dirt and dust behind us.
Back on tarmac we try to engage cruise control but it has stopped working. Could be dust-affected. Winding up the mountain toward Queen Mary Falls, the Jeep lurches around the corners that cut into the cliff and dangerously overhang the yawning canyon below.
Compass comes with rollover mitigation, so we put our minds at rest and continue up and over, stopping for photographs at the top and gingerly pick our way down the narrow descent.
With a quick detour to sample and buy some more wine at Kooroomba Winery near Mt Alford, we stop for lunch at the Dugandan Hotel; typical, wholesome pub fare.
It's highway all the way back to Brisbane and we roll into our garage a little road weary from the droning cabin, but the Jeep still has enough fuel for Monday's commute. After about 700km with a variety of hard and easy driving styles, the frugal diesel Jeep has yielded about 7.5L/100km, compared with the claimed 6.5.
Occasionally you have to take your compact SUV out of its city comfort zone and add some grime and dust to the exterior. Jeep Compass is just the vehicle for the task.
Pricing guides
$7,493
Based on 6 cars listed for sale in the last 6 months
Pricing Guide
$5,999
Lowest price, based on 3 car listings in the last 6 months
View cars for sale
Similar Cars
Mazda CX-5

Toyota RAV4

Honda CR-V

Hyundai Tucson


Disclaimer: The pricing information shown in the editorial content (Review Prices) is to be used as a guide only and is based on information provided to Carsguide Autotrader Media Solutions Pty Ltd (Carsguide) both by third party sources and the car manufacturer at the time of publication. The Review Prices were correct at the time of publication.  Carsguide does not warrant or represent that the information is accurate, reliable, complete, current or suitable for any particular purpose. You should not use or rely upon this information without conducting an independent assessment and valuation of the vehicle.