2021 Jeep Grand Cherokee 4xe locked in! Diesel axing to lead to plug-in hybrid Toyota Kluger rival instead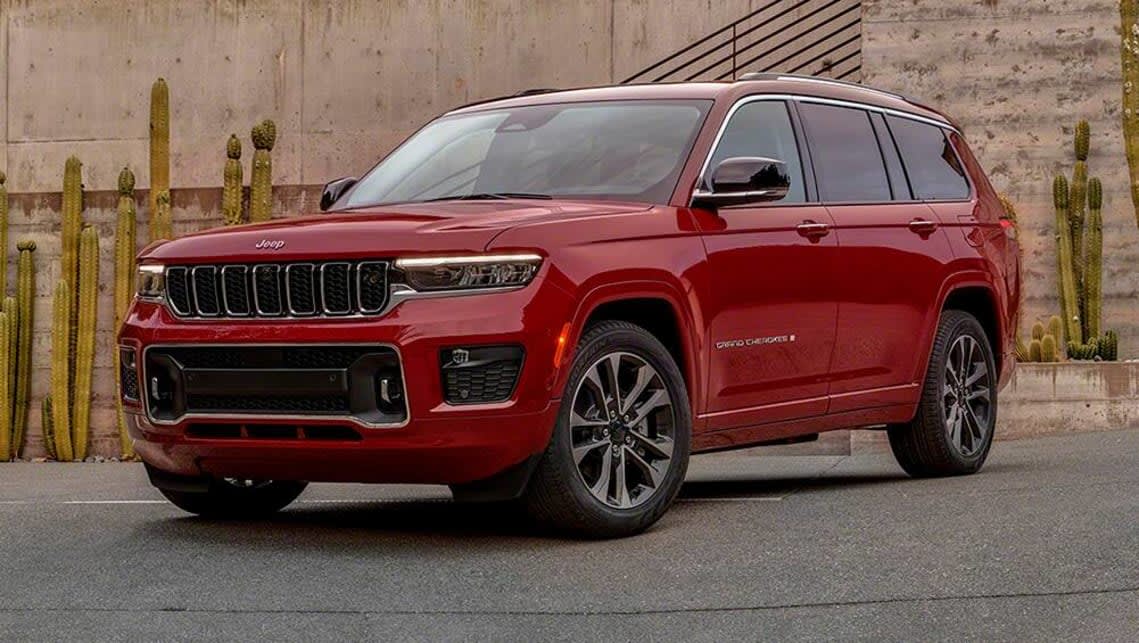 Despite its predecessor being available with a diesel engine, Jeep has confirmed the new-generation Grand Cherokee large SUV won't have an oil-burning option in any market, with a plug-in hybrid (PHEV) instead set to play a similar role.
Speaking to Australian journalists last week, Jeep global president Christian Meunier confirmed "there won't be a diesel in the Grand Cherokee", with demand for oil-burners continuing to shrink both here and abroad ahead of its local launch late this year.
"I'm not going to elaborate about diesel, and the future of diesel and things like that, because I think you know," he said.
"Obviously we still have diesel powertrains … but on the Grand Cherokee, the decision was to go petrol and electrification … because that's where the future is going.
"With electrification on product like Wrangler and Grand Cherokee, we're able to deliver more capability off-road, more fun to drive, strong towing capacity, strong torque and eco-friendly technology."
Mr Meunier confirmed a yet-to-be-revealed PHEV version of the Grand Cherokee, dubbed 4xe, will launch early next year, with an Australia release being worked on, but he wouldn't be drawn on whether it will have five or seven seats, or perhaps the option of either.
Either way, Mr Meunier stressed "Jeep is going 100 per cent full speed on electrification", adding "we're going to take the lead in a market like Australia with electrification", although other 4xe models, including the Compass and Wrangler, are yet to be confirmed locally.
As reported, two naturally aspirated petrol engine options for the Grand Cherokee have been revealed thus far, but it's not yet clear if both the 216kW/348Nm 3.6-litre V6 and 266kW/529Nm 5.7-litre V8 will be offered in Australia like their predecessors were.
Speaking of bent eights, Mr Meunier said that while "we're looking towards the future", that "doesn't mean V8 doesn't remain", adding "there's still a market in the world" despite it also facing emissions challenges.
That said, he declined to comment on whether the Grand Cherokee's currently V8-powered SRT and Trackhawk performance flagships will get successors, only going as far to say there "are a lot of different plans and ideas" on how to continue the hi-po line-up.
Mr Meunier also confirmed the Grand Cherokee is being tested in Australia ahead of its local launch, with tweaks to be made to its ride and handling as well as towing set-up to suit the unique conditions. He added the resulting tune could be used by other markets, too.