What's the correct oil type for my Honda CR-V, and is it tricky to change it yourself?
Asked by Maggie Smith
What's the correct oil type for my Honda CR-V, and is it tricky to change it yourself?
Answered by CarsGuide
5 Aug 2021
The best Honda CR-V engine oil will depend on which engine your car is fitted with. From 2007, Honda used a 2.4-litre four-cylinder and, even though the model was facelifted in 2012, the engine stayed the same. In that case, the oil you need is a quality (from a recognised brand) 5W40 either synthetic or semi-synthetic. From 2012 to 2017, the CR-V was also available with a two-litre petrol engine option, and that unit requires a 0W20 as the first choice but a 5W30 is also allowable for engines that size.
If your car is the later model, things get a bit more complicated as there were new engine options including a 2.2-litre turbo-diesel which needs a diesel-specific 0W30 synthetic oil. If you have the later 1.6-litre turbo-diesel replacement which arrived here from late 2015, the same 0W30 oil is appropriate, as is a 5W30 synthetic. These `light' (low viscosity) oils are typical for high-tech engines such as the Honda's with its variable valve timing.
Honda made continual changes to the CR-V range over the years, including some model and specification revisions for the 2016 model year, but none of these affected the range of engines (or Honda CR-V oil type) we've just discussed. Late model CR-Vs with a petrol engine require five litres (or slightly less) of oil, while the turbo-diesel models need 4.7 litres.
Just as there's a correct Honda CRV oil, the correct Honda CR-V oil filter should also be fitted at the same time to avoid putting clean oil through an old, dirty filter. For the 2.4 petrol, the correct filter is a Ryco (or equivalent) Z411, as is the filter for the two-litre petrol. The 2.2-litre diesel requires an R2767P filter while the 1.6 diesel uses a Z690.
There are no mysterious trade secrets about how to change oil on a Honda CR-V, but you do need to know the basics. Changing oil and oil filter at home is a great DIY project and a good way to save some money and gain some satisfaction. The best advice is to obtain a workshop manual specific to your car and take it step by step. The manual will also include all the information and specifications you need to tackle other DIY service and maintenance jobs including checking power steering and transmission fluid. The manual will also give you information on how often to change the oil as well as the check and service intervals for the car's other systems. That way, you won't be relying on a warning light on the dashboard to tell you that action is needed.
If you have any doubts, there's always the option of taking the vehicle to a service centre, but even talking to a family friend who is a mechanic might give you the confidence to give this task a go. Changing a car's oil is not tricky, but there are things you must remember, including disposing of the used oil in an environmentally responsible way.
Search from Over 8,000 questions Over 8,000 questions answered by CarsGuide
Complete Guide to Honda
CR-V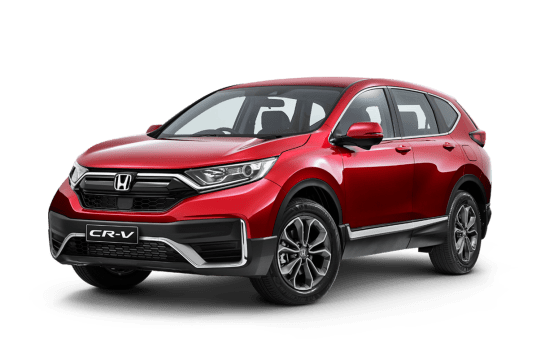 Reviews, price, specs and more