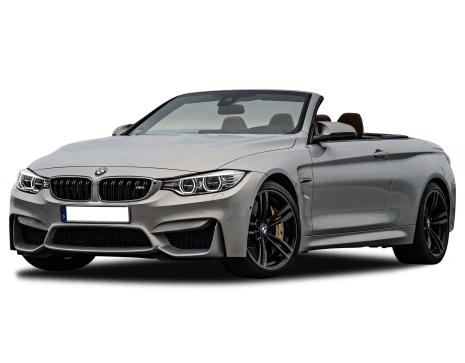 COMPARE
BMW M4
VS
Lexus LC500
BMW M4
Likes
Brilliant engines
Dual character for road and track
Practical daily drivers
Dislikes
Value equation between CS and Pure is questionable
Steering still not class leading
Staggered tyre size for CS
---
Lexus LC500
Likes
Superb driving dynamics
Stunning concept-like styling
Good value
Dislikes
Cramped back seats
Poor storage space
Touch pad controller
Summary
BMW M4
BMW continues to expand its range of hot-to-trot sedans and coupes, with the company adding three new variants across its M3 and M4 ranges.
At one end is the Pure, a stripped-down version of the regular M3 and M4, while at the other is the new M4 CS, which is designed to appease potential buyers who may have missed out on the potent but limited – and expensive – M4 GTS.
We had a brief drive in both variants in Victoria, and it's clear that one variant is a lot better than the other. And not necessarily the one you might think…
| | |
| --- | --- |
| Safety rating | — |
| Engine Type | 3.0L turbo |
| Fuel Type | Premium Unleaded Petrol |
| Fuel Efficiency | 8.3L/100km |
| Seating | 4 seats |
---
Lexus LC500
It was in the car park of a well-known hardware chain (that also happens to be famous for sausage sizzles) that it happened. I was closing the boot lid of the Lexus LC500 when a grinning, middle-aged bloke - arms almost breaking under bags of cow manure - waddled past me and said: "I'd so have this over a Porsche 911. Any day."
I had to stop for a second and think about what he meant. The cow poo rather than a Porsche? Nup. He was talking about the Lexus. The Lexus over a Porsche. The. Lexus. Over. A. Porsche. 
That was the kind of reaction the LC500 provoked wherever I took it, and by the end of my week with it I had became convinced that this was one of the best sports cars I'd driven in my eight years of reviewing cars.
The End. 
Not quite... because while that sounds like the final verdict rather than an introduction to a review, there's more to it. See, while there's so much that I love about the LC500, there are other parts that would make me think twice about getting one.
| | |
| --- | --- |
| Safety rating | — |
| Engine Type | 5.0L |
| Fuel Type | Premium Unleaded Petrol |
| Fuel Efficiency | 11.6L/100km |
| Seating | 4 seats |
Verdict
BMW M4
7.6/10
The CS is a rocketship, no doubt, and it looks pretty incredible up close. Honestly, though, I'm struggling to see the value in an $82,000 leap from the Pure.
Factor in more expensive tyres – and different sizes at each end! – and little things like less robust interior trim, and the Pure starts to look like very good buying.
If you missed out on the GTS, the CS is a good substitute. If you're looking for a BMW M4 that offers most of the bang for far fewer bucks, then the Pure is for you.
Would you go for the BMW M4 CS or the Pure?
---
Lexus LC500
7.8/10
The LC500 is good value and superb to drive – from its comfortable ride to its great handling - offering an outstanding and engaging experience. There are a few reminders of its lower-brow connections, such as the media unit and that touch pad controller which is really frustrating to use.
The LC500 is also less practical than some of its rivals. Yes, it's a sports car, but it's a luxurious one and should offer better cabin storage as a modern grand tourer.
That said, the LC500 proves that you don't need to spend any more than $200K to have an exceptional driving experience.  
Is the LC500 the smartest luxury sports car buy on the market? Tell us what you think in the comments below.
Design
BMW M4
8/10
The M4 Pure looks all but identical to the M4 (and M4 Competition, if I'm honest), with the only real difference in aesthetics coming from the rim size and style.
All three feature an M bodykit that adds aggression and punch over a regular 4 Series, while the bulgy bonnet, quad exhausts and gloss black grille also tells people it's no ordinary Bimmer.
The CS does step the game forward, with a bespoke front splitter in carbon fibre as well as a subtle rear end revision that includes the rear diffuser from the GTS under the bumper, and a small spoiler on the bootlid.
---
Lexus LC500
9/10
Just look at it. Even in the extremely ordinary photos I took in a hurry before the sky fell in, you can see that the LC500 is absolutely drool-inducing. It's gothic-meets-the-21st-century-meets-1980s-Miami-Vice styling, and it all works superbly.
Even better, it still retains the almost impossible looks we saw when the LC500 Concept debuted at the Detroit motor show in 2016. And yes, there's more than a passing resemblance to the Lexus LFA supercar from 2011.
Low at just 1.3m tall, wide at 2m across, and long at 4.8m, the LC500 is all bonnet and hips and giant 21-inch rims that tuck into those enormous arches.
I was also taken by the tear-drop styling to the head- and taillights, and that now familiar spindle grille looks more at home on this Lexus than on any other. The door handles which sit flush against the body of the car and pop out when you poke them are also a nice touch.
The LC500 we tested was fitted with the $15,000 Enhancement Pack, which includes the carbon roof, active rear wing, carbon interior scuff plates, leather-and-Alcantara seats and a rear-wheel steering system. 
The cabin can't quite match the exterior for its stunning looks, but it's still special, from those elegant door handles and the stitched upholstery to the thickly bolstered seats that you drop down deeply into.
There is some Toyota/Lexus ordinariness in the cabin, though, such as the screen, which while wide and majestic, is more Microsoft than Apple if you get what I mean. And that also goes for the media unit, too, and that controller pad with its silly PC-style curser.
Practicality
BMW M4
7/10
The Pure's front half makes for a comfortable and familiar location, especially if you've sat in a BMW over the last few years. It's less ostentatious than the other M4s, too, with simple yet attractive cloth fabric, a leather-wrapped wheel and a restrained trim palette.
The CS steps things up a few notches, with literally metres of motorsport-spec Alacantara suede covering the inside, including the steering wheel. Our experience shows that suede wheels can wear more quickly with use, but they can be easily re-covered when the need arises.
The M-Sport front seats, too, are much more aggressive and sporty, but are still a decent fit even for the, erm, larger gentleman.
Both cockpits sling the driver's seat low, and the steering wheel can be brought in close, making for an inclusive driving feel.
The two-door M4's rear-seat area isn't a focus for most buyers, but it is surprisingly difficult to access. There is a rear-mounted electric slider switch, but the seat-back latch is difficult to both grab and operate, and the seat moves forward very slowly. The high sill, too, makes rear access a tough task.
There are two ISOFIX points if you do want to bring kids along (good luck getting them in), and the seats drop down to extend the 445-litre luggage area.
There's also space for two bottles front and rear in the Pure, a smallish stash space below the centre console and a lidded bin with a (kinda outdated) modular phone holder that requires the purchase of a bespoke bracket to suit your phone.
The CS must do without the bin, while its lightweight compressed-fibre door skins also forgo pockets and bottle holders. The door handles are also replaced with poorly placed racecar-spec fabric door pulls that make it quite an effort to actually close the door. Fashion over function of the highest order here (are you really saving that much weight over a door handle?).
There's no spare wheel in either car, with a can of sealant and BMW's Concierge services your only respite in case of a flat.
---
Lexus LC500
5/10
It's not. The boot is small at 197L, while cabin storage is almost non-existent with a tiny centre console bin, no cupholders, narrow door pockets and a small glovebox.
As for people space, the LC500 is a 2+2 seater and those back seats are impossible for me to sit in thanks to the low roof and the zero legroom behind my driving position. With a bit of wrestling I did manage to fit a booster sit in there for my four year old.
For charging you'll find a USB port and a 12V outlet up front.
Yes, it's a sportscar but the Lexus LC500 needs a re-think when it comes to storage and space. Other sports cars (a 911 for example) are more practical. As a parent, this impracticality would see it off my shopping list.
Price and features
BMW M4
8/10
We drove the M4s during the launch event, so we'll concentrate on those – suffice to say the M3 is all but identical save for its extra two doors and its cheaper price point. Because sometimes, more is less.
The $129,900 M4 Pure is unique to Australia, and is based on the regular $139,900 M4. It's still pretty well equipped, too, despite its bargain-basement assignation.
It still gets a 317kW twin-turbo six-cylinder engine, rear-wheel drive and a seven-speed dual clutch gearbox (with a sweet six-speed manual as a no-cost option).
It also gets everything you'd expect in a Bimmer, including a carbon fibre reinforced plastic (or CFRP) roof, to lower the centre of gravity as well as looking sexy, automatic lights and wipers, head-up display, digital radio, powered seats, pushbutton start, a nine-speaker stereo and an updated iDrive multimedia system run from on an 8.8-inch touchscreen.
Four-piston front and two-piston rear brakes, adaptive suspension and a limited slip rear diff are also included.
It misses out on a full leather interior, the rims are only 19 inches in diameter front and back instead of 20, and the headlights are merely LED, not adaptive. I don't know about you, but they're all things I can live without…
At the top is the new CS, which costs $211,610 plus on roads – or about $82,000 more than the Pure, and a $56,000-odd jump from the $154,900, 331kW M4 Competition, upon which it's based. 
For that you get more stick – outputs jump to 338kW and a GTS-matching 600Nm – as well as set of staggered-size wheels. The rears are 20 inches in diameter fitted with 265mm wide tyres, while the 19s up front are shod in 285mm-wide Michelin Cup Sport 2 tyres – the same set-up as the GTS, incidentally.
There's also a 25 per cent lighter CFRP bonnet, carbon fibre front splitter and a GTS-spec rear diffuser, along with lighter M-Sport front seats and lashings of motorsport-spec Alcantara suede in the cabin.
Interestingly, it does – finally – give the M range a car that outpoints its arch rival, the 336kW/600Nm Mercedes-AMG C63 in outputs, although it's still more expensive.
---
Lexus LC500
8/10
The LC500 lists for $190,000. That's peanuts considering you can pay a lot more than this for a sportscar from another brand that doesn't feel as good to drive.
The extensive standard features list includes a 13-speaker Mark Levinson stereo, a 10.3-inch display, head-up display, dual-zone climate control, proximity key, leather upholstery with heated front seats, stainless steel pedals, LED headlights.
Our test car was also fitted with the $15,000 Enhancement Pack - worth it I think, and you can read what it adds above in the section on design. 
The LC500 is a lot less expensive than the cars it takes aim at - we're talking the Porsche 911 (the most affordable is about $240K to get on the road), the Jaguar F-Type V8 R (which lists for about $250K) and the BMW 850i (with a list price of about $273K).
It's safe to say that buyers looking at a 911 are not going to be looking at a LC500. But somebody checking out a BMW 640i Gran Coupe, which lists for $185,900, should know they can get more firepower and luxury in the LC500 for just five grand extra. Same goes for anybody considering the F-Type V6 R-Dynamic or Mercedes-AMG E53.
Remember at the start how I said there were some aspects that would make me think twice about getting an LC500. Well the media unit's 'Remote Touchpad' and the joystick is up there as the most frustrating interface I've ever used. Not only is the infotainment menu confusing and non-intuitive, the uncoordinated controller makes the entire user experience dreadful. And I'm being nice.
Engine & trans
BMW M4
8/10
A new exhaust backbox, an ECU tweak and an extra dollop of revs to the 3.0-litre twin-turbocharged straight-six petrol engine nets the CS an extra 7kW of power over the Competition to push it out to 338kW at 6200rpm with a 7600rpm redline, and yields 50Nm more torque for 600Nm across a much narrower range of 4000-5380rpm.
The 0-100km/h dash for the CS is exactly 0.1 of a second quicker than the Competition at 3.9 seconds.
The Pure, meanwhile, makes 317kW at 5500rpm and 550Nm between 1850 and 5000rpm. It'll do 0-100km/h in 4.1 sec in dual-clutch guise.
The lighter bonnet only gives the 1580kg CS a 5kg weight advantage over the Pure in dual-clutch spec, while the manual Pure is 20kg lighter than the CS, which can't be had in self-shifter guise.
---
Lexus LC500
9/10
Fear not, the LC500 has the firepower to match those battle-cruiser looks. Under that enormous bonnet is a 5.0-litre petrol V8 and it makes 351kW and 540Nm. No turbos here, and that is absolutely fine by me. Actually, I prefer it; I'm not a fan of the lag or 'boosty' acceleration associated with turbocharging.
This naturally aspirated V8 has linear, controlled acceleration as the 10-speed automatic transmission shifts seamlessly though the gears, with the dash from 0-100km/h over in just 4.7 seconds. That's not supercar fast, but this isn't a supercar. The LC500 is a grand tourer.
On start-up, the LC500's V8 is breathy and high-pitched. When I pressed the ignition button for the first time its banshee-like scream echoed through our underground car park and I'm fairly sure my CarsGuide colleague Tom White (who was standing next to it at the time) soiled his trousers.
Fuel consumption
BMW M4
8/10
Interestingly, the more powerful CS claims a better combined fuel economy figure of 8.4 litres per 100km than the Pure, which returns a claimed 8.8L/100km on the combined cycle.
A 100km dash in the Pure netted us a dash-indicated figure of 9.1L/100km, while our CS test was a bit too short (and too track focused!) to effectively verify BMW's claim.
---
Lexus LC500
7/10
After 279km of testing on a combination of motor ways, country roads and city peak hour traffic I measured a mileage of 16.4L/100km at the pump. The official combined fuel consumption is 11.6L/100km.
While it's thirsty, that fuel usage would not make me think twice about getting an LC500 – it's a petrol V8 powered monster and you need to feed it to have fun. If fuel is an issue for you either financially or ethically then there's always the LC500h hybrid version.
Driving
BMW M4
7/10
Both the Pure and the CS rely on BMW's tri-mode adaptive dampers to give the car a different character when required, as well as an 'All Ahead Full' M button that can be set to a driver's preference for throttle, gearbox, damper and steering modes.
Through town and out on the freeway, the M4 is pleasant enough in comfort mode, with a bit of tyre roar making its way into the car on rougher surfaces.
The Pure's 19-inch wheels wear slightly taller-profile, less-aggressive tyres than the CS, which, combined with its lower engine output, gives the cheaper car a surprisingly more mellow demeanor overall. It's not soft, mind you; it's still pushing almost 500 old-school horsepower to the rear tyres, so there's plenty on tap if you want to play.
Like the Competition, the CS shows a more mature side once the pace increases. The stiffer springs from the Competition and the more aggressive tyre set combine to reveal a complex damper map that can handle mid-corner corrugations and bigger hits with aplomb, while the chunky brakes are superbly modulated and offer incredible feel all the way through a big stop.
Both M4s come together beautifully on longer runs, with especially seamless flow through faster, longer corners. Ultimately, the M4 likes to be leant on a bit - but it takes a deep breath to trust it implicitly.
The steering, too, is still too digital and artificial at crucial moments. It turns in with aplomb and holds a line, but you're not feeling it through your fingertips when you need it most, despite an array of electronic feels to pick from. Older M cars were far better in this area.
A few track laps confirms that the M4 is still a terrific toy, and that lack of linearity in the throttle map and steering don't overly hurt its pace.
---
Lexus LC500
9/10
Outstanding. Brilliant. Superb. But I didn't expect it to be. Many of the breeds of Lexus I've driven look edgy and dynamic, but then feel like paper weights to drive. The LC500 is different. It's comfortable. Easy to pilot. Dynamic. And so much fun.
The big grunt and the measured way it's ladled out suits the character of the LC500 perfectly. This isn't a track weapon like the Lexus RC F, this is a monster that eats motorway miles - and that's what I did with it.
Don't ask why, but I needed to travel from Sydney to Newcastle for a 20-minute appointment and then come straight back again. I'm not a fan of that corner-less M1 Motorway, but the LC500 cruised up effortlessly without breaking a sweat - and with instant acceleration under my right foot whenever I needed to overtake. In the LC500, 110km/h felt too slow, like it wanted to keep running all the way up to its 270km/h top speed.
I took the old Pacific Highway back. The road surface is shoddy, but the sweeping corners and twists made the long way home so much more enjoyable. The LC500 performed beautifully, with superb handling while staying comfortable and composed. The big nose felt light, the steering perfectly weighted, and the throttle just needed a gentle prod to push it wherever I wanted.
Our LC500 wore Michelin Pilot Super Sport tyres, and despite them being runflats and 35 profile at the front and 40 at the rear on 21-inch rims, the ride - even over Sydney's shocking roads - was comfortable thanks to the air suspension.
That made daily commutes into the city fairly painless, too. And piloting the LC in traffic and car parks was also made easy thanks to good all-round visibility.
Safety
BMW M4
7/10
Full-length curtain, front and front-side airbags, as well as plenty of high-stregth steels in the body build, help to give the BMW a top ANCAP score of five stars.
BMW doesn't offer a 'full stop' automatic emergency braking function, stating that it wants the driver to still have final control over an emergency stop. The M4 also misses out on lane guidance and adaptive cruise control.
It offers a 'light' city-braking option, along with lane-departure warning, pre-emptive safety preparation and an intelligent emergency call function that activates in the event of a crash.
---
Lexus LC500
8/10
The LC500 has not been given an ANCAP score but there's nothing to suggest it's not incredibly safe.
Along with eight airbags it comes standard with a stack of advanced safety technology such as AEB, lane keeping assistance, blind spot warning and rear cross traffic alert. There's also adaptive cruise control and automatic high beam lights.
Run flat tyres means no spare wheel.
For child seats you'll find two ISOFIX points and two top tether anchor mounts across the back seats.
Ownership
BMW M4
8/10
BMW also offers a Service Inclusive program for $3533, which covers everything – including spark plugs, brake fluids and other liquids – for five years or 80,000 km.
A more inclusive program that includes brake rotors, pads and clutch plates costs $8195.
A three-year free roadside service assistance program also covers the range.
---
Lexus LC500
7/10
The LC500 is covered by Lexus' four-year/unlimited-kilometre warranty. Servicing is recommended every 12 months or 15,000km.
There is no capped price servicing, but the first service is complimentary, and Lexus says you can expect to pay $866.95 for the second visit (30,000km), $870.14 for the third (45,000km) and $866.95 for the fourth (60,000km).