15 June 2017
This VW nut is driving a resuscitated Golf Harlequin across the US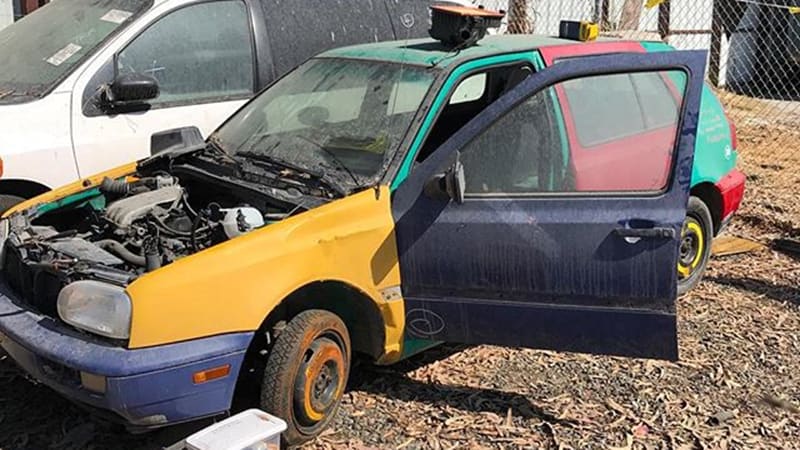 You have to be one mad person or hardcore Volkswagen enthusiast to travel close to 5000km to save a rare 1996 Golf Harlequin.
Jamie Orr is the man behind this remarkable resto, he runs a business that specialises in Volkswagen parts while he also writes for a number of VW publications.
Housed at a wrecking yard in California, he bought the Golf sight unseen but the pictures online highlighted that the car wasn't in running condition and needed A LOT of work.

What doesn't need repairing here? (Credit: Jamie Orr)
The mixed matched coloured Harlequin model was introduced in the '95 Polo range before being added to the Golf line-up during 1996, and only 264 were ever made. 
Jamie flew from Pennsylvania with all the components and tools required to bring the Golf back to life; assembled a small team and got to work. 
After replacing all the necessary parts, Jamie was able to drive the little Golf out of the wrecker's yard and begin his road trip.


Almost like new again. (Credit: Jamie Orr)
At the time of writing, Jamie was still travelling through America having last stopped off at Fargo, North Dakota. 
What's the biggest car restoration you have ever taken on? Let us know in the comments below.