22 May 2018
The Laser TX3 Turbo was Ford's own WRX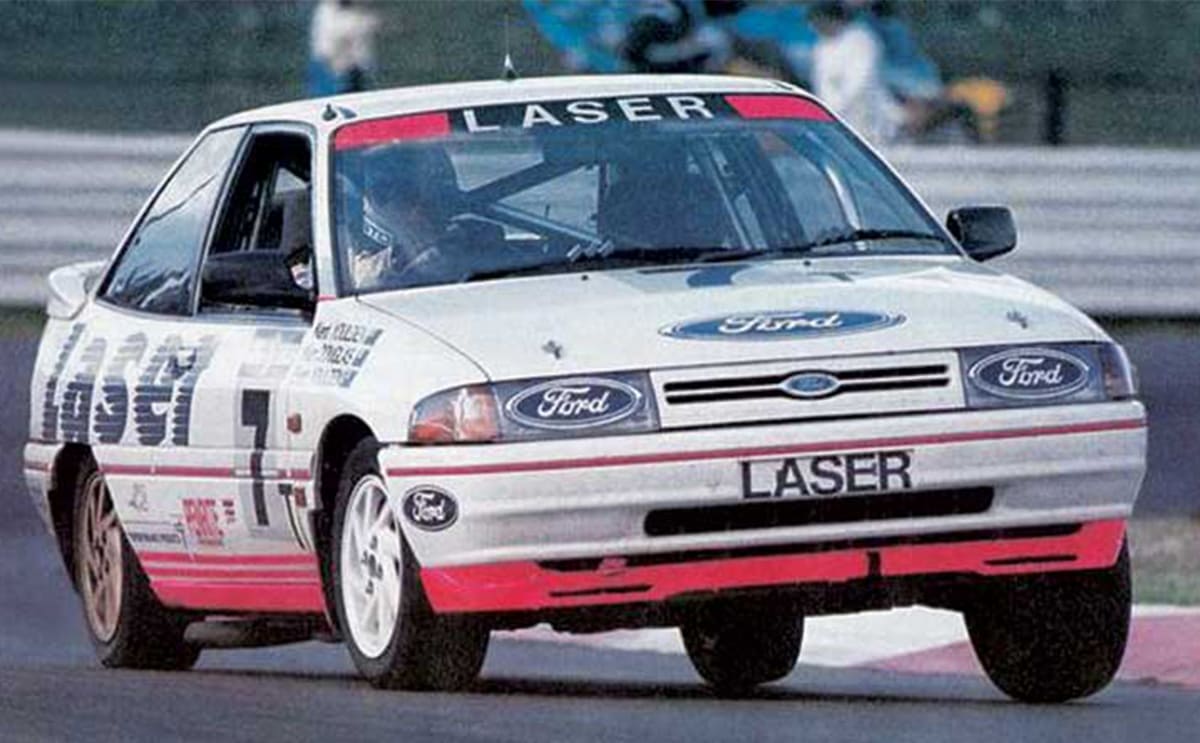 Sharing the same running gear as the Mazda 323, the Ford Laser is best remembered for being grandma's runabout rather than a performance car.
However, during the '80s and early '90s Ford had the TX3, a sport version of the Blue Oval's humble hatchback.
Introduced in the KC generation, the TX3 started out with a 1.6-litre, fuel-injected four-cylinder engine that produced a whopping 62kW. However, a turbocharger was later added while all-wheel drive also became available.

Not the hottest of hot hatches by today's standards.
By 1990, the TX3 hit peak performance with the KF Laser, the engine had grown to 1.8-litres and power increased to 117kW/206Nm.
While this isn't hair raising by todays standards, the Laser's lightweight (1180kg), AWD and five-speed manual gearbox were enough for the TX3 Turbo to sprint from 0-100km/h in the eight second bracket. Not too bad for the early '90s.

The 1.8-litre makes 117kW in the TX3 Turbo while the 323 GT-X got 132kW. (image credit: Daily Turismo)
The TX3 Turbo AWD's crowning moment came in 1991 when the driver combination of Kent Youlden, Ken Douglas and Brett Youlden took their Laser to second outright at the Bathurst 12 hour, finishing three laps behind a Toyota Supra.
When the KJ Laser was introduced in 1994, gone was the turbocharged engines and all-wheel drive, Ford's hot hatch had retired and is now largely forgotten
Is the Laser TX3 Turbo Ford's most underarrated hot hatch? Let us know in the comments.