22 August 2019
Metallica front-man ditches his heavy metal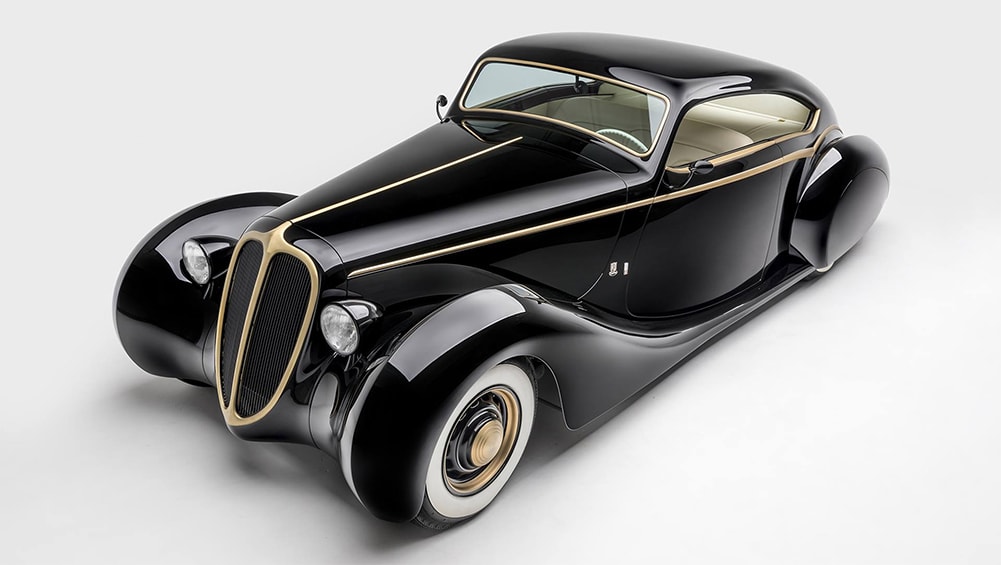 The lead singer and rhythm guitarist for Metallica, James Hetfield, isn't just a legend in heavy metal music. He's also an internationally renowned car collector who has built a swag of hand-built custom cars to call his own.
But now the famous gearhead has donated 10 of his most well-known custom car creations to LA's Petersen Museum, and they'll go on display from February 2020. Along with a cool space cab 455 Oldsmobile-powered '56 F100 there is a heap of Rick Dore-built one-off custom cars, including the Black Pearl based off a '48 Jaguar, the Delahaye-styled Aquarius, his '53 Buick Skylark, '52 Oldsmobile, a bare-steel '36 Ford hot rod, and his amazing Lincoln Zephyr called Voodoo Priest.
Such is the scope of the donation Hetfield has been named a Founding Partner of the Petersen, an honour only given to the most generous donors to the legendary museum.