Nissan GT-R
Pricing and Specs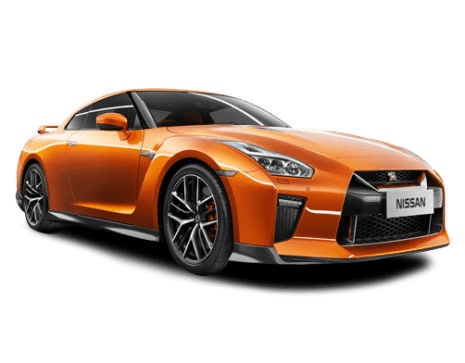 2020
From $193,800
Based on Manufacturer's Suggested Retail Price (MSRP)
1991 to 2019
$19,140 - 349,250
Despite its underpinnings dating back to 2007, Nissan continues to refresh its GT-R supercar, with the latest update landing in Australian in September, 2016.
Powered by a hand-built twin-turbocharged 3.8-litre petrol V6, the GT-R now develops 419kW of power and 632Nm of torque, while the top-tier Nismo version ups the ante to 441kW/652Nm.
Drive is sent to all four wheels via a six-speed dual-clutch automatic transmission, enabling a zero to 100km/h sprint in as little as 2.7 seconds.
The supercar-scaring performance doesn't come cheap though, as current prices range from $193,800 for the GT-R Premium to $378,000 for the GT-R NISMO.
Made in conjunction with video game-developer Polyphony Digital, known for creating the Gran Turismo racing series, the GT-R sports an 8.0-inch multimedia touchscreen with performance-specific readouts.
Other standard equipment includes 20-inch wheels, sports seats, Brembo brakes, steering wheel-mounted paddle shifters and stitched leather dashboard, as well as adjustable suspension, traction and transmission settings.
Opting for the hardcore Nismo flagship nets buyers a fixed rear wing, carbon-fibre body kit, wider front and rear tracks, forged Rays wheels and Alcantara interior trim.
| Year | Price From | Price To |
| --- | --- | --- |
| 2020 | $193,800 | $378,000 |
| 2019 | $152,020 | $349,250 |
| 2018 | $137,390 | $309,210 |
| 2017 | $127,160 | $288,310 |
| 2016 | $102,190 | $157,300 |
| 2015 | $93,170 | $114,400 |
| 2014 | $82,940 | $102,410 |
| 2013 | $74,250 | $91,630 |
| 2012 | $67,320 | $77,880 |
| 2011 | $55,110 | $72,050 |
| 2010 | $51,260 | $79,200 |
| 2009 | $66,990 | $77,000 |
| 1993 | $19,140 | $24,200 |
| 1992 | $19,140 | $24,200 |
| 1991 | $19,140 | $24,200 |
* Manufacturer's Suggested Retail Price