Mazda BT-50 2012 Problems
No car is perfect, but we've gathered everything relating to the Mazda BT-50 2012 reliability here to help you decide if it's a smart buy.
Why has the transmission light come on in my 2012 Mazda BT-50?
Answered by CarsGuide
14 Oct 2020
I've had a flick through the BT-50 owner's manual (and I suggest you do the same) and all I can find relating to a transmission warning light is a single 'powertrain warning lamp' which suggests something is not right somewhere along the length of the powertrain. Sometimes this light will come on in conjunction with the 'check-engine' light and it indicates that either a sensor has failed or there's an actual problem with the hardware. Beyond that, the light doesn't offer any suggestions on what might be wrong, but bear in mind that the four-wheel-drive system in this vehicle is electronically operated, so there's lot of scope for errors.
A scan at a workshop should offer up some answers, but before you do that, just check that you haven't bumped the rotary four-wheel-drive selector dial and have triggered the system into a mode it doesn't like being in right now.
Mazda BT-50 2012: What is a good selling price?
Answered by CarsGuide
15 May 2017
The range of values for your vehicle is $29,000 to $32,000 as a private sale. As a trade-in it's worth $24,000 to $28,000. With its low kays, plus the towbar and bullbar yours is probably at the top end of that range. You don't tell us anything about your needs and wants for the car you are looking to buy, but the Kia Sportage is a good car and worth you looking at it.
Mazda BT-50: Driveshaft issues
Answered by CarsGuide
7 Mar 2016
Mazda spokeswoman Karla Leach has good news: "After reviewing the customer's case, we have refunded the cost of the driveshaft."
Mazda BT-50 2012: persistent water build-up
Answered by CarsGuide
21 Aug 2015
You shouldn't need to be draining water out of the system every couple of weeks; that says there is something wrong. Your mechanic is right; the dealer should have flushed the fuel system out to make sure there was no water in the system when you drove the car away. I would go back to the dealer and talk to him about some sort of compensation. They haven't been as diligent as they should have been.
Isuzu MU-X for towing
Answered by CarsGuide
12 Jun 2015
The MU-X is rated to tow 3000 kg, which is well above the 2100 kg you say your caravan weighs. On that basis it would seem to be well suited to your towing needs.
Mazda BT-50 2012: Warranty claim
Answered by CarsGuide
27 Dec 2013
It's a grey area. Mazda is clearly playing hardball with you and it has a way out in that you fitted a non-approved part. The best approach is to go direct to Mazda and plead your case for compensation.
Mazda BT50: Loud noise when cold
Answered by CarsGuide
11 Oct 2013
It seems to be a problem with modern common-rail diesels and is related to the injectors. Replacing the injectors is the favoured fix.
Mazda BT-50 2012: Common-rail diesel rattle
Answered by CarsGuide
24 Aug 2012
A lot of the new generation of common-rail diesels rattle cold, no matter the brand. They all use the same fuel-injectors, which appear to be the cause of the problem, and there doesn't appear there's much that can be done about it.
Search from Over 8,000 questions
Over 8,000 questions answered by CarsGuide
Complete Guide to Mazda
BT-50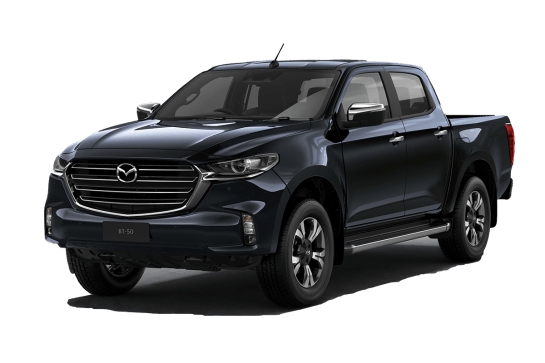 Reviews, price, specs and more