Mazda BT-50 2009 Problems
No car is perfect, but we've gathered everything relating to the Mazda BT-50 2009 reliability here to help you decide if it's a smart buy.
2010 Ford Ranger vs 2009 Mazda BT-50
Answered by CarsGuide
22 Sep 2017
The Ranger, and its cousin from Mazda, is a tough, durable and reliable truck. Neither have any major problems that should concern you. Buy on condition, look for one that has been used privately rather than for work, and make sure it's been well serviced.
Mazda BT-50: Manual gearbox issues
Answered by CarsGuide
15 Aug 2014
There are plenty of reports of the BT50 gearbox jumping out of fifth gear, but we haven't seen one of it jumping out of first. It could be wear, although it's very low kays for wear to be showing up. Take it to a gearbox specialist and have it checked.
Mazda BT-50 2009: High fuel consumption
Answered by CarsGuide
7 Apr 2011
As Mazda pointed out to you the fuel consumption figures they publish are the results of laboratory tests mandated by the government. Every carmaker has to do the test and publish the results on a sticker on the windscreen of the car. As such it shouldn't be taken as fact that you will get the same figures when you drive the car in real life. The figures are given as a guide and for you to use when comparing one vehicle with another. There are many things that affect fuel economy, so you need to check everything that might cause your consumption to be higher and make sure you are doing everything you can in your driving environment to minimize your fuel consumption. Having done all of that it does seem that your vehicle is using too much fuel, as you say. I would engage your dealer and ask that he set up a fuel consumption test that measures the actual amount of fuel you are using so that both you and the dealer are in agreement about the fuel being used. You will then have a common basis on which to discuss what action you and the dealer could take going forward.
Mazda BT-50: Is it a good towing machine?
Answered by CarsGuide
16 Oct 2009
Underneath the BT-50 is virtually the same as the Bravo it replaced, so you should be familiar with its capability on and off-road. The diesel engines are new to the BT-50 and more powerful than the Bravos, the manual gearbox was beefed up to handle the increase in torque, and it will tow 2.5 tonnes. I would think it's fine for what you want.
Check Your Dealer
Answered by CarsGuide
7 Aug 2009
The Mazda dealer is having a lend of you. The differences are mostly cosmetic and the engines are the same. Both come from Thailand, both were designed by Mazda. As for the dealer I would normally say avoid the Ford dealer because Ford's treatment of its customers, at dealer level and at company level, is appalling, but to say that would be unfair to those Ford dealers who do try to look after customers, and there are some out there. Clearly the Ford dealer is a better option for you so I would check with people who have dealt with that dealer and make your decision based on what they tell you.
Search from Over 8,000 questions
Over 8,000 questions answered by CarsGuide
Complete Guide to Mazda
BT-50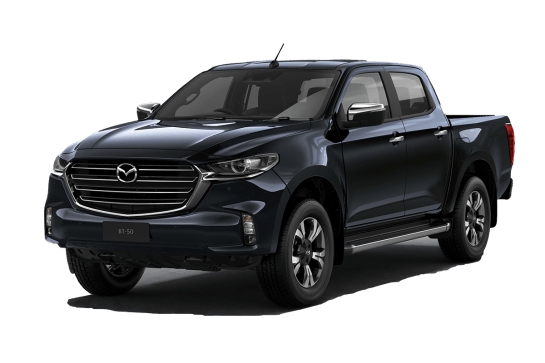 Reviews, price, specs and more