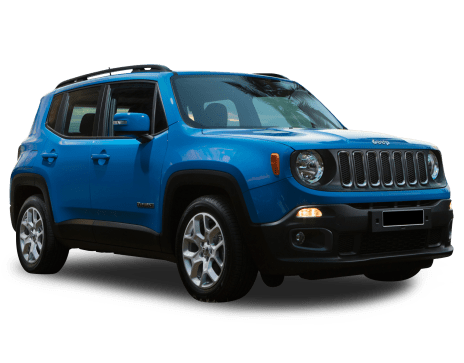 Jeep Renegade 2020
The 2020 Jeep Renegade range of configurations is currently priced from $26,290.
The Jeep Renegade SUV competes with similar models like the Kia Sportage, Hyundai Tucson and Toyota C-HR in the Under $30k category category.
The 2020 Jeep Renegade carries a braked towing capacity of up to 1200 Kg, but check to ensure this applies to the configuration you're considering.
What's on this page
Jeep Renegade 2020 Q&As
Check out real-world situations relating to the Jeep Renegade here, particularly what our experts have to say about them.
What's a fuel efficient SUV on the market?

I don't believe that what you want is out there, and can only reiterate past advice, buy a Patrol/Pajero/Prado/LandCruiser.

Show more

Battery life in Jeep Renegade

You've done well in getting eleven years from a battery; they often give up much earlier than that. No doubt checking the electrolyte and keeping it topped up would have helped to keep the battery going for longer. The insulation blanket would also help to keep it at a more consistent temperature and make it more effective, particularly at low temperatures. It's also important to understand when replacing a battery that you buy one that has the power your car needs, simply buying a cheap battery might mean another visit to the battery store in quick order when it proves unable to do the job.

Show more

Ask Smithy Xtra Jeep Renegade

The guys at Impco tell us that the older air valve system worked very well on the Renegade up to the 2003 model year, which suggests there is no underlying reason gas won't work on the Renegade. They don't have a certified system for post 2003 models, but they would be prepared to work with you to develop a system and certify it on your car. If you would like more info on how to go about that phone John Coggins on 03 8788 1000.

Show more
See All Jeep Renegade Q&As