Jaguar XF
Pricing and Specs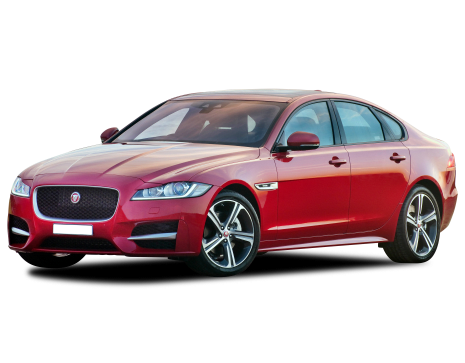 2020
From $81,388
Based on Manufacturer's Suggested Retail Price (MSRP)
2008 to 2019
$14,700 - 172,590
| Year | Price From | Price To |
| --- | --- | --- |
| 2020 | $81,388 | $129,977 |
| 2019 | $52,300 | $113,520 |
| 2018 | $38,200 | $115,720 |
| 2017 | $32,900 | $86,020 |
| 2016 | $33,300 | $172,590 |
| 2015 | $23,200 | $157,960 |
| 2014 | $19,500 | $106,480 |
| 2013 | $17,600 | $84,810 |
| 2012 | $16,500 | $68,200 |
| 2011 | $15,900 | $45,870 |
| 2010 | $15,900 | $43,450 |
| 2009 | $15,100 | $41,910 |
| 2008 | $14,700 | $33,000 |
* Manufacturer's Suggested Retail Price
Jaguar XF FAQs
Check out real-world situations relating to the Jaguar XF here, particularly what our experts have to say about them.
Thoughts on Jaguar XF?

The XF was a landmark car for Jaguar, the first of its new-generation models after Tata of India took control. I think the XF diesel is a very good car and, if you're a British car fan, it gets The Tick.

Show more
Jaguar vs the Germans

The XE is a classy car and, after a preview drive in Europe, I think it will work for you as a downsizing choice. Writers rate Jaguar below the Germans because of the make's history and quality, as well as personal experiences of problems.

Show more
Jaguar XF 2012: Can a general mechanic fix radar-guided cruise control?

A mechanic experienced with Jaguars should be able to fix it, but I would suggest taking it to a Jaguar dealership to be sure.

Show more
See All Jaguar XF FAQs
Disclaimer: You acknowledge and agree that all answers are provided as a general guide only and should not be relied upon as bespoke advice. Carsguide is not liable for the accuracy of any information provided in the answers.