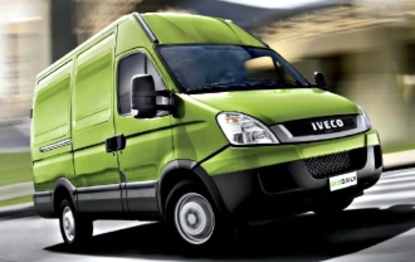 Iveco Daily 2013
Our most recent review of the 2013 Iveco Daily resulted in a score of 7 out of 10 for that particular example.
You can read the full review here.
The 2013 Iveco Daily carries a braked towing capacity of up to 3500 Kg, but check to ensure this applies to the configuration you're considering.
The Iveco Daily is also known as the Iveco EcoDaily, the Only first generation: Fiat Daily (until 1983), the OM Grinta, the Alfa Romeo AR8, the Zastava Rival and the Irisbus EcoDaily in markets outside Australia.
What's on this page
Iveco Daily 2013 Q&As
Check out real-world situations relating to the Iveco Daily 2013 here, particularly what our experts have to say about them.
Iveco Daily 2013: My car won't drive in the bottom three gears

Six-speed manual gearboxes often have gears one, two and three sharing a shaft inside the gearbox. The fact that you can select all those gears but not have any drive in them suggests that something on that shaft is failing to mesh with either the countershaft or the output shaft.

Does the gearbox make any weird noises when you select any of the first three gears? Is there any oil leaking from the gearbox casing? It could be anything from a stripped gear or spline to a failed bearing. Either way, I think it's probably a fundamental mechanical failure and you're looking at a gearbox rebuild or replacement. At least if the top three gears are working, everything downstream of the gearbox seems to be okay.
See All Iveco Daily 2013 Q&As
Iveco Daily 2013 Towing capacity
The Iveco Daily's towing capacity ranges from 2000kg to 3500kg. Some models also offer heavy-duty or towing option packs which can increase towing capacity, as well as options which can hamper towing capacity. Towing capacities can vary wildly on a large number of factors. These include engine, transmission, model, and options chosen. Always check with the manufacturer or in your vehicles handbook before attempting to tow anything.
See All Iveco Daily 2013 Towing Capacity
Iveco Daily 2013 Dimensions
Dimensions for the 2013 Iveco Daily are dependent on which body type is chosen. The maximum width and height is 1996mm x 3025mm and can vary on the basis of model.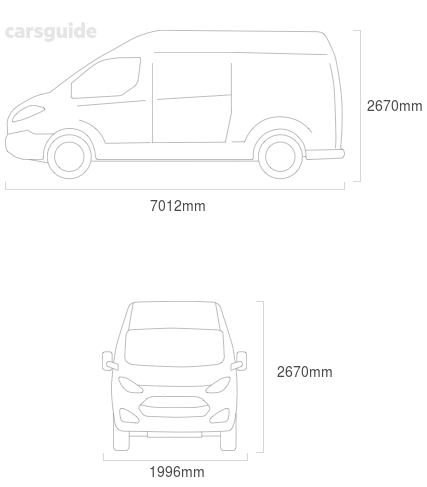 Iveco Daily Model
Body Type
Height x Width x Length
Ground Clearance
35S14 SWB/Low
Commercial
2270x1996x5477 mm
175 mm
35S15 SWB/Low
Commercial
2340x1996x5478 mm
205 mm
35S14 EEV SWB/Low
Commercial
2270x1996x5477 mm
175 mm
45C17 MWB
Commercial
2275x1996x6538 mm
195 mm
See All Iveco Daily 2013 Dimensions
Iveco Daily 2013 Fuel consumption
Fuel consumption for the 2013 Iveco Daily is dependent on the type of engine, transmission, or model chosen. The Iveco Daily is available with the following fuel type: Diesel.
See All Iveco Daily 2013 Pricing and Specs
Iveco Daily 2013 Wheel size
Wheel size for the 2013 Iveco Daily will vary depending on model chosen, although keep in mind that many manufacturers offer alternate wheel sizes as options on many models.The wheel size available will alter the range of tyres available to be fitted. Standard wheel sizes on the Iveco Daily vary from 15x6 inches to 16x6 inches.
Iveco Daily Model
Body Type
Front Tyre Size
Front Rim
Rear Tyre Size
Rear Rim
35S14 SWB/Low
Commercial
225x70 R15
15x6 inches
225x70 R15
15x6 inches
35S15 SWB/Low
Commercial
235x65 R16
16x6.5 inches
235x65 R16
16x6.5 inches
35S14 EEV SWB/Low
Commercial
225x65 R16
16x6.5 inches
225x65 R16
16x6.5 inches
45C17 MWB
Commercial
195x75 R16
16x5 inches
195x75 R16
16x5 inches
See All Iveco Daily 2013 Wheel Sizes