Honda NSX
Pricing and Specs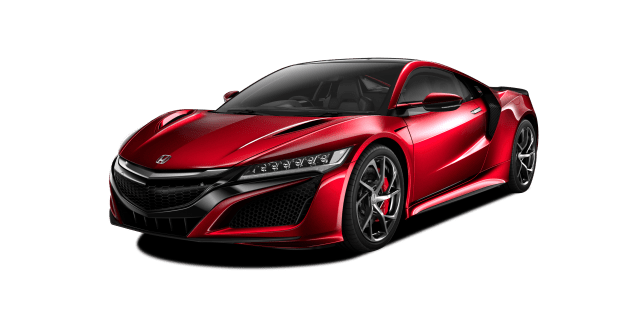 2020
From $420,000
Based on Manufacturer's Suggested Retail Price (MSRP)
1991 to 2019
$23,500 - 443,520
Honda's super-technical NSX supercar was a long time coming. The spiritual successor to the brand's legendary early-'90s world beater was rumoured, whispered and teased at motor shows across the planet for years before finally hitting Australian roads in early 2017.But it was worth the wait.
Powered by a 3.5-litre twin-turbo engine which, combined with an electric motor, generates 427kW/646Nm, the NSX Premium (hybrid) will scream from 0-100km/h in a lightning-quick 2.9 seconds. Is it as emotionally gratifying, as soulful, as a roaring Italian supercar? Probably not. But after years of snooze-worthy cars, it certainly put Honda back on the map. The only problem? The two-door, two-seat monster arrived in Australia wearing a $420,000 price tag, which is probably responsible for its glacially slow sales in this country.
This vehicle is also known as Acura NSX (America).
| Year | Price From | Price To |
| --- | --- | --- |
| 2020 | $420,000 | $420,000 |
| 2019 | $350,800 | $443,520 |
| 2018 | $339,800 | $429,660 |
| 2017 | N/A | N/A |
| 2016 | N/A | N/A |
| 2005 | $44,100 | $58,190 |
| 2004 | $40,800 | $54,450 |
| 2003 | $38,200 | $51,700 |
| 2002 | $32,700 | $50,710 |
| 2001 | $32,700 | $44,660 |
| 2000 | $31,300 | $42,790 |
| 1999 | $30,600 | $41,910 |
| 1998 | $30,600 | $41,910 |
| 1997 | $25,700 | $41,910 |
| 1996 | $25,700 | $41,910 |
| 1995 | $24,000 | $40,040 |
| 1994 | $23,500 | $37,400 |
| 1993 | $23,500 | $37,400 |
| 1992 | $23,500 | $37,400 |
| 1991 | $23,500 | $37,400 |
* Manufacturer's Suggested Retail Price