2016 Honda Jazz
Pricing and Specs
Click here to see 2021 pricing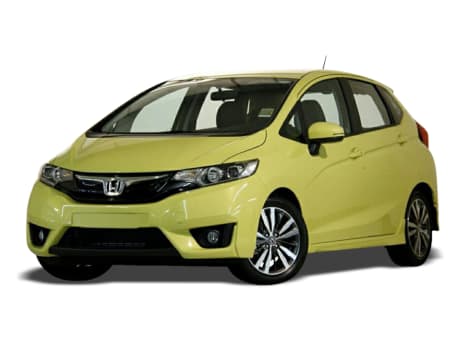 The Honda Jazz 2016 is priced from $6,800 for Hatchback Jazz VTi.
The Honda Jazz 2016 is available in Hybrid with Regular Unleaded and Regular Unleaded Petrol. Engine sizes and transmissions vary from the Hatchback 1.5L 5 SP Manual to the Hatchback 1.5L Continuous Variable.
Price Guide
$14,995
Based on 64 cars listed for sale in the last 6 months
Explore prices for the
2016 Honda Jazz
Hatchback
Honda Jazz Models
SPECS
PRICE
Hybrid

1.3L

Hyb/ULP

Hybrid with Regular Unleaded

CVT AUTO

CVT auto

$10,600 – 15,620

VTi

1.5L

ULP

Regular Unleaded Petrol

CVT AUTO

CVT auto

$9,100 – 13,750

VTi

1.5L

ULP

Regular Unleaded Petrol

5 SP MAN

5 speed manual

$7,800 – 12,100

VTi LE

1.5L

ULP

Regular Unleaded Petrol

CVT AUTO

CVT auto

$9,900 – 14,850

VTi-L

1.5L

ULP

Regular Unleaded Petrol

CVT AUTO

CVT auto

$11,800 – 17,270

VTi-S

1.5L

ULP

Regular Unleaded Petrol

CVT AUTO

CVT auto

$11,000 – 16,060
* Manufacturer's Suggested Retail Price
Honda Jazz 2016 FAQs
Check out real-world situations relating to the Honda Jazz here, particularly what our experts have to say about them.
Honda Jazz 2008: What's the difference between models?

There's a bit of detail missing from your question, Peter, but I'll take a stab in the dark and guess that you're talking about the Honda Jazz city car. The MY06 Jazz was, in fact, known as the GD model, while the GE you're comparing it with was released in 2008.

The GE was an all-new model Jazz, so fundamentally they're entirely different cars. Yes, they share a similar mechanical specification and share a place in terms of their market segments, but beyond that, the GE is a newer design with better dynamics and superior safety levels.

If you can afford the later GE model, then it would definitely be a better car.

Show more

Toyota Yaris 2011 and Honda Jazz 2005: Engine longevity

A few factors determine engine longevity, so let's start with the first of those, the basic materials and design of the engine in question. Both the Toyota and Honda have advanced small-capacity engines that are made from quality materials. So that's in their favour.

The second factor is servicing. A lack of regular maintenance including fresh oil and filters will kill engines fast, so that's crucial. And finally, how they are driven will also play a part. An engine that only does long distances in the country will always last longer than one that is subjected to frequent cold starts and stop-start traffic. An engine that is regularly revved to redline between the gears will also potentially die younger than one that is driven sensibly and with a bit of mechanical sympathy.

The bottom line? There's no short answer. But I have seen small-capacity Honda and Toyota engines clock up 250,000km and more with correct maintenance. Things have certainly changed from the 1950s when the average car engine needed a rebuilt every 100,000km and what was called a de-coke and valve-grind every 30,000km. Ask your grandfather about it.

Show more

Should I buy a used Honda Jazz?

Well, if you're looking for a fuel-efficient car, then a Honda Jazz is a very good choice. With an official combined fuel-consumption figure as low as 5.7 litres per 100km, and the ability to run on the cheaper 91-RON unleaded, the Jazz's weekly fuel costs will be among the lowest around.

But $15,000 is a crazy figure. The entry-level Jazz was only about $16,000 when brand-new, so even though the kilometres showing on this one are extremely low, the price being asked is astronomical. The most expensive 2008 Jazzes out there are asking around $8000 (and that's too much) with plenty out there for $4000 or less.

The difference would be if you meant to type 2018 instead of 2008 (which is a better match with the odometer reading you're quoting) at which point $15,000 starts to look like roughly the right price to be paying. Either way, the Jazz is nicely built, drives well and will be very economical.

Show more
See All Honda Jazz FAQs
Disclaimer: You acknowledge and agree that all answers are provided as a general guide only and should not be relied upon as bespoke advice. Carsguide is not liable for the accuracy of any information provided in the answers.