Holden Captiva 2015 Problems
No car is perfect, but we've gathered everything relating to the Holden Captiva 2015 reliability here to help you decide if it's a smart buy.
Holden Captiva 2015: Amber light on the dashboard
Answered by CarsGuide
4 May 2020
If you're referring to the little light in the shape of an engine, or a `check-engine' light, then you have at least one problem that the computer is identifying and warning you about. It's the vehicle's way of letting you know that something needs to be attended to.
But what exactly? Well, the best way to find out what's wrong is to have the vehicle scanned electronically, at which point the computer should give up all the car's dirty little secrets. Sometimes the fix will be very simple, at other times it can be a result of a major system failures. Either way, it needs to be checked before the damage becomes more extensive and/or the car becomes unroadworthy.
Holden Captiva 2010: A reliable purchase?
Answered by CarsGuide
30 Jun 2017
I'm afraid I can't say with any certainty that Holden has solved the Captiva's reliability issues.
Also worth considering is that even in 2015 the Captiva was a very old design, and well behind its competition in most areas.
If you're after a value buy of that vintage, I'd be looking at the Mitsubishi Outlander and Nissan X-Trail as two key options.
Holden Captiva 2015: Poor customer service
Answered by CarsGuide
22 Jul 2016
By negotiation. There's no hard and fast rule when it comes to getting out of a car you're unhappy with, you just need to stick to your guns and be determined to see it through to the bitter end whatever that may be.
Holden Captiva7: Criticisms
Answered by CarsGuide
19 Oct 2015
You might like your Captiva but we need to compare it with its direct size and price rivals. On that basis, the Captiva runs a very poor third to the Kia Sorento and Hyundai Santa Fe in many areas, including ride and handling, quietness, quality and warranty.
Holden Captiva: Is it a good buy?
Answered by CarsGuide
28 Sep 2015
I would not recommend a Captiva. At the moment, the CX-5 is best in class but the Tucson also gets The Tick.
Holden Captiva 2010: A reliable purchase?
Answered by CarsGuide
6 Apr 2015
I wouldn't recommend a Captiva. The quality is not great, neither is the driving or fuel economy, and the Holden warranty does not come close to Korean-badged cars. If she's against a "cheap Korean car" point out that the Captiva is actually a Daewoo, from Korea.
Holden Captiva: Is it a bad car?
Answered by CarsGuide
2 Mar 2015
We compare vehicles against their class rivals and the Captiva is well behind its direct competitors in quality, driving and resale value. It is likely to be more costly than a Dualis — now called Qashqai — because, particularly as a Captiva 7, it is bigger and heavier.
Search from Over 8,000 questions
Over 8,000 questions answered by CarsGuide
Complete Guide to Holden
Captiva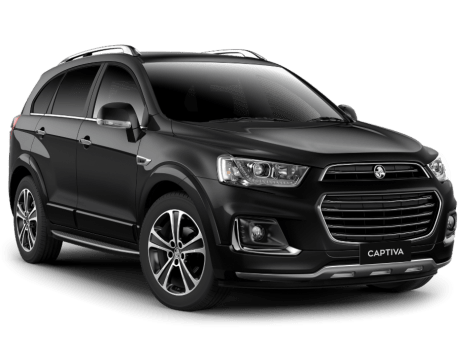 Reviews, price, specs and more