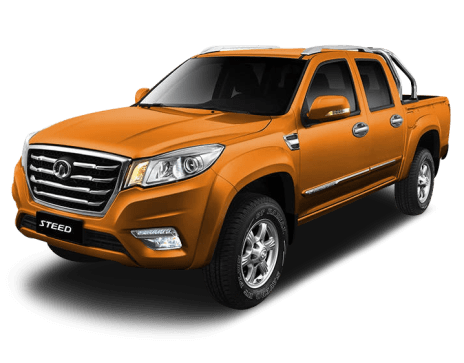 Great Wall Steed
What's on this page
Great Wall Steed Q&As
Check out real-world situations relating to the Great Wall Steed here, particularly what our experts have to say about them.
See All Great Wall Steed Q&As
Great Wall Steed Towing Capacity
The Great Wall Steed has maximum towing capacity at 2500kg for the latest model available.
Year
Body Type
Braked Capacity from
Braked Capacity to
2020
Ute
1700kg
2500kg
2019
Ute
1700kg
2500kg
2018
Ute
1700kg
2500kg
2017
Ute
2000kg
2500kg
2016
Ute
2000kg
2500kg
See All Towing Capacity for Great Wall Steed
Great Wall Steed Price and Specs
The price range for the Great Wall Steed varies based on the trim level you choose. Starting at $18,990 and going to $24,990 for the latest year the model was manufactured. The model range is available in the following body types starting from the engine/transmission specs shown below.
Year
Body Type
Specs
Price from
Price to
2020
Ute
2.0L, Diesel, 6 SP MAN
$18,990
$24,990
2019
Ute
2.4L, PULP, 5 SP MAN
$12,320
$26,485
2018
Ute
2.0L, Diesel, 6 SP MAN
$8,800
$16,720
2017
Ute
2.0L, Diesel, 6 SP MAN
$11,983
$18,990
2016
Ute
2.4L, PULP, 5 SP MAN
$7,480
$12,100
See All Great Wall Steed Pricing and Specs