Lexus hybrid cars in Australia: Everything you need to know

Lexus, the luxury division of Japanese auto giant Toyota, passed the major milestone of having sold 2 million electrified vehicles - meaning electric vehicles (EVs), hybrids and plug-in hybrid vehicles (PHEVs) - in the first quarter of 2021, a signifier of the brand's long-term commitment to reducing CO2 emissions and having a more positive environmental impact.
Indeed, Lexus's determination to offer hybrid versions of just about every car it releases almost seems bonkers at times - you'd have to wonder who would buy a hybrid LC when it's clearly designed to be a big shouty V8 - but the company really does stick with the program.
And it definitely appears to be working: since 2005, when the Lexus RX 400h (the "h" being for hybrid) SUV launched in export markets (it was released as the "Harrier Hybrid" in its native Japan), Lexus electrified vehicles have clocked up a cumulative global reduction in CO2 emissions of approximately 19 million tonnes, which is about the same as the CO2 emissions of 300,000 passenger cars per year for the past 15 years (in pure math terms, that's what's called "a lot"). 
The RX 400h arrived with Hybrid Synergy Drive (HSD) - also known as Toyota Hybrid System II - which is the brand's signature hybrid drivetrain technology, first introduced in the global mega-seller Toyota Prius. It's notable in that, in certain conditions, it allows Lexus hybrids to run in all-electric mode - so silent and with zero emissions - which isn't the case for all hybrid vehicles. 
The year 2006 saw more hybrids arrive from Lexus in the form of a V6 hybrid performance sedan, the GS 450h, as well as the LS 600h and LS 600h L - the latter being, at the time, the most expensive sedan ever produced in Japan. 
Clearly feeling confident in its new hybrids, Lexus entered the GS 450h in the 24 Hours of Tokachi race in Hokkaido, Japan, in 2006, as well as the Targa Newfoundland event in Canada in 2007.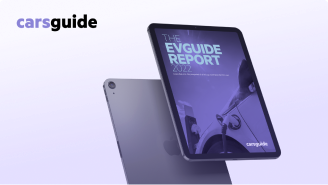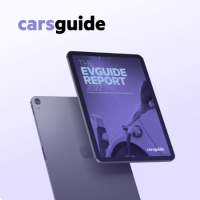 Download the EVGuide Report, 2022
Australia's one-stop snapshot of all things relating to electric cars.
Download for free
In 2008, Toyota Motor Kyushu's Kokura Japan plant opened, and it was dedicated solely to producing the hybrid systems used in Lexus's hybrid models. 
Since then, Lexus has released a slew of hybrid variants, including the HS 250h sedan for the Japanese and North American markets, the CT 200h compact four-door hatchback and the V6 LC 500h (on Lexus hybrids, the three digits of the model number refer to the combined petrol-electric output).
Lexus hybrid vehicles available in Australia 
Lexus UX 250h

Price: From $52,025, plus on-road costs
This Lexus hybrid is a self-charging compact SUV with a reasonably low fuel consumption of 4.5 litres per 100km. The base model is two-wheel drive, but there's an all-wheel-drive (AWD) option that nudges the fuel consumption up slightly to 4.7 litres per 100km.
Lexus NX 350h

Price: From $65,600, plus on-road costs
A mid-size SUV that comes with a Continuously Variable Transmission (CVT) and an advanced 2.5-litre, four-cylinder Atkinson cycle engine that teams up with high-output electric motors to deliver combined outputs of 147kW/239Nm. 
Lexus NX450h+ PHEV

Price: From $88,323, plus on-road costs
The NX 350h has a self-charging battery, but the first Lexus PHEV, the NX 450h+, has an 18.1kWh lithium-ion battery pack that's charged via an external power source. The battery pack offers an all-electric driving range of 87km, and combined fuel consumption is 1.3L/100km. Impressive.
Lexus RX 450h

Price: From $93,683
A large SUV that comes with the Lexus Hybrid Drive System (HDS) and features a 3.5-litre V6 Atkinson-cycle petrol engine with twin electric motors and an output of 230kW.
Lexus ES 300h

Price: From $63,550
The Lexus ES 300h base grade is the Luxury, with features like a 12.3-inch multimedia screen with Apple CarPlay and Android Auto, sat nav, 10-speaker Pioneer stereo system and dual-zone climate control as standard.
Lexus LS 500h

Price: From $193,748
The Lexus flagship luxury sedan boasts a 10-speed automatic transmission and twin turbochargers that beef up a 3.5-litre V6 engine to deliver outputs of 220kW/350Nm and combined fuel consumption of 6.6L/100km. 
Lexus LC 500h

Price: From $192,348
The LC (Luxury Coupe) 500h has 3.5-litre V6 petrol engine and an advanced hybrid motor, delivering combined fuel consumption of 6.7L/100km. Maximum power output is 264kW.
The future of the Lexus hybrid

Considering Lexus sold 260,000 electrified vehicles in 2021 - an all-time high for the brand, and a 10 per cent increase on 2020 - it's no surprise to learn that, looking forward, Lexus is putting a focus on EVs, PHEVs and hybrids. 
Lexus Australia has stated that it wants 80 per cent of its sales by 2025 to come from hybrid, plug-in hybrid (PHEV), or all-electric vehicles, with the aim to have a hybrid version of every model by that date. 
Next year, 2023, will see the arrival of all-new RX models, including the RX 500h, powered by the brand's first turbocharged hybrid powertrain, the RX 450h+, a 2.5-litre four-cylinder plug-in hybrid, and the RX 350h, a 2.5-litre four-cylinder conventional hybrid.
Lexus has also released its first all-electric EV, the UX300e SUV, which is built on a "skateboard-style" electric platform with a battery that offers 360km of driving range.
Also coming down the pipeline at some stage is the Lexus LX750h, which will be a twin under the skin to the upcoming Toyota LandCruiser Hybrid, with both models rumoured to come packing a 3.5-litre twin-turbo petrol V6 engine.