EV plug types explained: Everything you need to know about electric car charging

Electric cars, fundamentally, are not so different from other electronic gadgets you probably use in everyday life. Just like your phone, they have a relatively large battery pack which needs to be frequently charged up.
Also just like your phone, there isn't just one EV plug type for all devices. Depending on the origin of the vehicle and type of charging it uses, electric cars and their plug-in hybrid (PHEV) companions have different charging ports. Sort of like how Apple phones have their own charging port over the more standardised USB port used by Android devices.
Depending on the nature of the electric car you are using, you may want to bring a spare cable, and it's important to know the difference between EV charger types which support slower but more common alternating current (AC) charging stations, and faster "supercharger" locations which use direct current (DC).
So, which charging cables or plug types are used by the world's electric cars, which types of EV chargers can you use them with, and what do you need to know about them? Let's take a look.
Type 2 (Mennekes) connector

The Type 2 connector can charge via AC using the seven-pin top connector.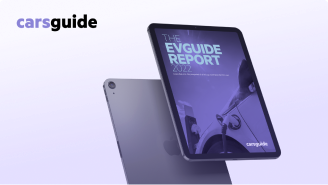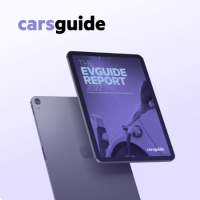 Download the EVGuide Report, 2022
Australia's one-stop snapshot of all things relating to electric cars.
Download for free
If you've read anything about electric cars in the last decade or so, you've probably heard of the 'Type 2' connector. It is the most common plug type used by EVs and is the standard throughout Europe. Most electric cars in Australia are fitted with a Type 2 port and it is all but the standard here (Australia does not yet have a standardised electric car charging network).
The Type 2 connector can charge via AC using the seven-pin top connector, which is almost circular in shape, or when configured as a DC connector, known as a CCS (Combined Charging System) Combo, uses a three pin connector in the top port, and a larger dual-prong for direct current charging below.
The Type 2 connector was first produced in 2013 by German electronics manufacturer Mennekes (and is sometimes referred to as a 'Mennekes' cable or connector) and is capable of charging EVs on DC at up to 350kW or on AC at up to 22.1kW.
Keep in mind that AC charging will depend on the output of the station itself and the car's onboard AC to DC converter (as car batteries can ultimately only accept DC power). Most plug-in hybrids will have a single-phase AC inverter at the maximum speed of 7.2kW, while some EVs will have a three-phase AC inverter capable of either 11kW or the theoretical maximum 22.1kW.
The CharIN association works to promote the Type 2 standard, and is currently working on a connector capable of charging at a rate of 2MW (2000kW) for commercial electric vehicles like heavy trucks, with the theoretical maximum for a DC charging station capped at 4.5MW.
CHAdeMO connector

The CHAdeMO connector is capable of bi-directional charging.
The CHAdeMO connector is a DC-only connector developed in Japan by an association of companies including the automakers Nissan, Mitsubishi, Subaru, Honda, and later, Toyota. It was designed to compete with the Type 2 connector to provide a globally standardised charging connector. Its odd name is apparently an abbreviation of "Charge de Move" or a pun on a Japanese turn of phrase "O cha demo ikaga desuka" meaning "let's have a tea while charging," according to the association.
The CHAdeMO connector is capable of bi-directional charging (as in it can feed energy from the vehicle to the grid or a home wallbox.) The current standard CHAdeMO 2.0 chargers can charge a vehicle at up to 400kW at peak power, but the association says the currently-under-development CHAdeMO 3.0 will provide up to 900kW. CHAdeMO 3.0 could prove more popular than its currently available predecessor as it is working with the China Electricity Council on the new standard.
While the Type 2 CCS combo has emerged as the dominant DC charger in Australia, many popular DC charging stations manufactured by Tritium will have a CHAdeMO connector cable. Popular vehicles which have a CHAdeMO port in our market are limited to the Nissan Leaf, although as more Japanese and Chinese manufacturers offer electric cars in Australia, this may change.
Tesla connector

Tesla Model S, X, 3, and the incoming Y will all use the Tesla network.
If the Tesla connector looks familiar, that's because it is a variation of the more widely used Type 2 Mennekes connector. So much so that Tesla vehicles can use a Type 2 outlet, but the brand's proprietary charging infrastructure locks other users out.
The Tesla network follows the Mennekes charging connectors capabilities of AC charging at up to 7.2kW, 11kW, or 22kW depending on the station and car, while DC 'Superchargers' are capable of providing up to 250kW of charging power, but generally in Australia we are limited to 120kW.
Tesla Model S, X, 3, and the incoming Y will all use the Tesla network, with onboard AC inverters limited to 16.5kW in the case of the S and X, or 11kW in the case of the 3 and Y.
Type 1 (J1772) connector

J1772 connectors are still available primarily at JetCharge locations, but also exist at some other public charging locations.
The Type 1 connector, also referred to as a 'J plug' is the American standard electric car plug and is less common in Australia. In our market, this connector is relegated to only older electric cars like the first-generation Nissan Leaf, Mitsubishi iMIEV, and Holden Volt, but also appears in the Mitsubishi Outlander PHEV.
All J1772 connectors in Australia are AC connectors (generally with 7.2kW outputs), with the US-market Type 1 CCS combo DC connector unavailable on Australian-delivered electric cars.
J1772 connectors are still available primarily at JetCharge locations, but also exist at some other public charging locations.
Spare cables, converters, and other sockets

Most manufacturers will offer spare cables as a dealer option, however they can also be purchased from third parties online.
Often electric cars will only be delivered with one cable, one which converts a standard wall socket (~2.3kW) to the car's native AC port for you to plug your electric car in at home. Charging this way can be achingly slow, especially with a fully electric vehicle's large battery pack. Thankfully, as public AC charging becomes more widely available, charging faster at the local shops is a more reasonable reality. The only trouble is most AC outlets are bring-your-own cable type stations.
Most manufacturers will offer spare cables (for example, a Type 2 to Type 2 public charging cable) as a dealer option, however they can also be purchased from third parties online. Keep an eye on the cable length and max kW (the cable itself needs to support up to 22kW if you want to achieve the maximum possible AC charge speed). Extra cables should cost between $100 and $500 depending on the type.
Said third parties also sell convenient EV charging adapters or converters. For example, you can buy a Type 2 to Type 1 adapter cable or vice versa, or even cables which will convert five-pin industrial three phase outlets (the kind found in industrial estates, showgrounds, campgrounds, and caravan parks) to a Type 1, Type 2 or Tesla connector. These types of converters seem generally limited to 7.2kW.
Wireless charging

A Toyota Prius PHEV testing a wireless charging system in 2014.
You can charge your phone wirelessly, right? So why the need for all these cables when induction charging could be the future?
The Society of Automotive Engineers International (SAE) which also developed the J1772 'J Plug' has been developing a standard for wireless vehicle charging for over a decade which it dubs the J2954 system. Turns out developing such a technology is a bit more difficult for cars than it is for phones, as a wireless charger needs to be aligned relatively precisely to work properly, and wireless chargers tend to be much less efficient than cable equivalents.
SAE suggests wireless charging can provide rates of 3.7kW, 7.7kW, and 11kW, equivalent to AC cable charging standards. So far, the technology has been employed in only one production vehicle, a special version of the US-market BMW 530e which was only available for lease. Toyota has also done a very limited trial of a different wireless charging technology in a plug-in hybrid variant of the second-generation Toyota Prius in its home market of Japan.
As of 2021 though, it seems wireless charging in production cars is still at least a few years off.