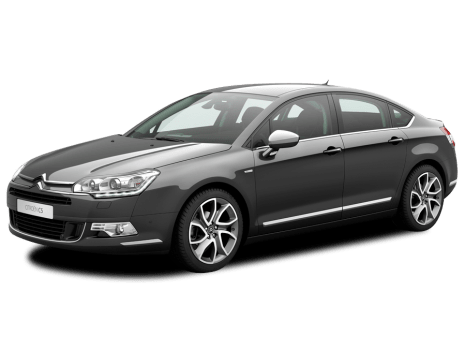 Citroen C5
What's on this page
Citroen C5 Q&As
Check out real-world situations relating to the Citroen C5 here, particularly what our experts have to say about them.
How much is my Citroen?

As a trade-in it would be worth $2500-$4000, if you were to sell it privately it would be worth $4500-$6500.

Read more

Citroen C5 a good buy?

European cars are generally more expensive to service, and tend to need more repairs as they get older and the kays climb. The Citroen is no more or less reliable than any of the other European brands, it doesn't have any glaring flaws that should be on concern to you, but it's worth getting a Citroen specialist to check any car you are considering buying. It's definitely recommended that you get an independent Citroen specialist to service the car, and it would be worth consulting a Citroen car club to get their recommendations on the person you choose to service your car.

Read more

Feedback on Citroen review

Kia's great reputation here goes back more than a decade, Citroen is still challenging for respect from mainstream car buyers. Saying that one brand is more trustworthy does not remotely imply that the other is not.

Read more
See All Citroen C5 Q&As
Citroen C5 Models Price and Specs
The price range for the Citroen C5 varies based on the trim level you choose. Starting at $39,990 and going to $43,990 for the latest year the model was manufactured. The model range is available in the following body types starting from the engine/transmission specs shown below.
Year
Body Type
Specs
Price from
Price to
2020
SUV
1.6L, ULP
$39,990
$43,990
2019
SUV
1.6L, ULP
$34,320
$44,990
2018
Sedan
2.0L, Diesel, 6 SP AUTO
$39,600
$55,660
2018
Wagon
2.0L, Diesel, 6 SP AUTO
$40,150
$52,910
2017
Sedan
2.0L, Diesel, 6 SP AUTO
$34,320
$48,840
2017
Wagon
2.0L, Diesel, 6 SP AUTO
$34,760
$46,420
2016
Sedan
2.0L, Diesel, 6 SP AUTO
$21,450
$35,530
2016
Wagon
2.0L, Diesel, 6 SP AUTO
$23,430
$33,770
See All Citroen C5 Pricing and Specs