Citroen C5 HDi 2008 review
Those Londoners are a strange mob of cattle, many important people rushing from some place to some place else.
Much of life is lived underground, popping up from rail tunnels to discover another ancient monument and kilometres upon kilometres of fancy shops. The inner-city is all summer sparkling clean yet without the buzz of previous decades. The ring of suburbs beyond is tumble-down and grubby.
Among the city's confusions is that cars drive on the left, as at home, while escalator riders are asked to stand right. Simple enough perhaps but this creates footpath confusion amid the madding crowds.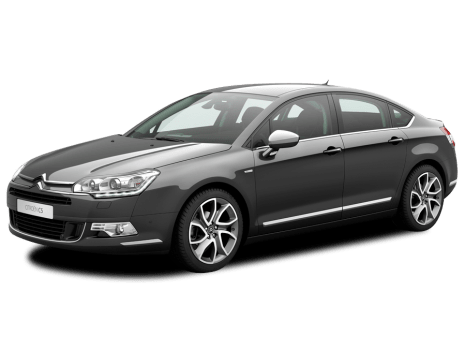 Explore the 2008 Citroen C5 range
Best then to head countryside, to Stratford-upon-Avon and down to Abergavenny in Wales to rediscover old work places and such.
For this jaunt the all-new Citroen C5 is a recommended travelling partner, a most sensible European machine with airs of distinction.
The deep red sedan was a C5 2.0 HDi VTR+ with six-speed automatic transmission, 101kW of diesel power and the only car with five stars for adult occupant protection in recent Euro NCAP crash tests.
It ran for 450 kilometres over a week of motorways (at speed), B-roads (with care and suspension set to sport) and down rough and narrow lanes (with Hydractive suspension set on high and parking sensors going berserk, must have been the badgers in the hedgerow).
All the while the C5 was a most comfortable conveyance, albeit one with a dearth of cupholders but many buttons for adjusting all manner of things from stereo to airconditioning and an automatic park brake (applies itself when parked, releases with a prod of the throttle).
The centre boss of the steering wheel is fixed, allowing for some of these buttons to stay still.
During the week, the handsome C5 averaged 50km/h and 6.3 litres/100km, much appreciated with English diesel about $3 a litre.
The latest Citroen turns heads with a boldness that includes concave rear windscreen, subtle strips of chrome and stand-out wheels. It has a solid feel in style and substance, down to electronic stability control with traction control for the front wheels for positive take-offs and confidence on damp back roads. It is also most spacious — plenty of head and leg room — for four adults plus luggage and runs everywhere with only the sounds of a quite decent stereo to disturb the serenity.
Driving
The ride, as expected from a mid-sized Citroen, is excellent though there was some crash-thump from the 17-inch wheels in larger potholes.
The suspension's sports setting allows for a flatter ride, a little less float over the standard mode, but the C5 is never a sharp sports sedan.
Rather, with communicative steering, reassuring brakes and a willing engine (in particular with the transmission in sports mode), the Citroen C5 is a most sensible, safe and smart touring machine with great comfort and a decent amount of individualism over the likes of Ford's Mondeo and other Euro-rivals.
PS: In Britain this model is priced at about $42,000. Australians should see the new C5 — with two-litre petrol, two-litre and V6 diesel options — in September with prices starting in the low $40,000s.
Pricing Guides
$9,350
Based on third party pricing data
Range and Specs
| Vehicle | Specs | Price* | |
| --- | --- | --- | --- |
| 2.0 HDi Comfort | 2.0L, Diesel, 6 SP AUTO | $6,160 – 8,690 | 2008 Citroen C5 2008 2.0 HDi Comfort Pricing and Specs |
| 2.0 HDi Exclusive | 2.0L, Diesel, 6 SP AUTO | $6,710 – 9,460 | 2008 Citroen C5 2008 2.0 HDi Exclusive Pricing and Specs |
| 2.7 V6 HDi Exclusive | 2.7L, Diesel, 6 SP AUTO | $7,700 – 10,890 | 2008 Citroen C5 2008 2.7 V6 HDi Exclusive Pricing and Specs |
| 3.0 V6 | 2.9L, PULP, 6 SP AUTO | $8,470 – 11,880 | 2008 Citroen C5 2008 3.0 V6 Pricing and Specs |