Sawn-off guns its engines for Show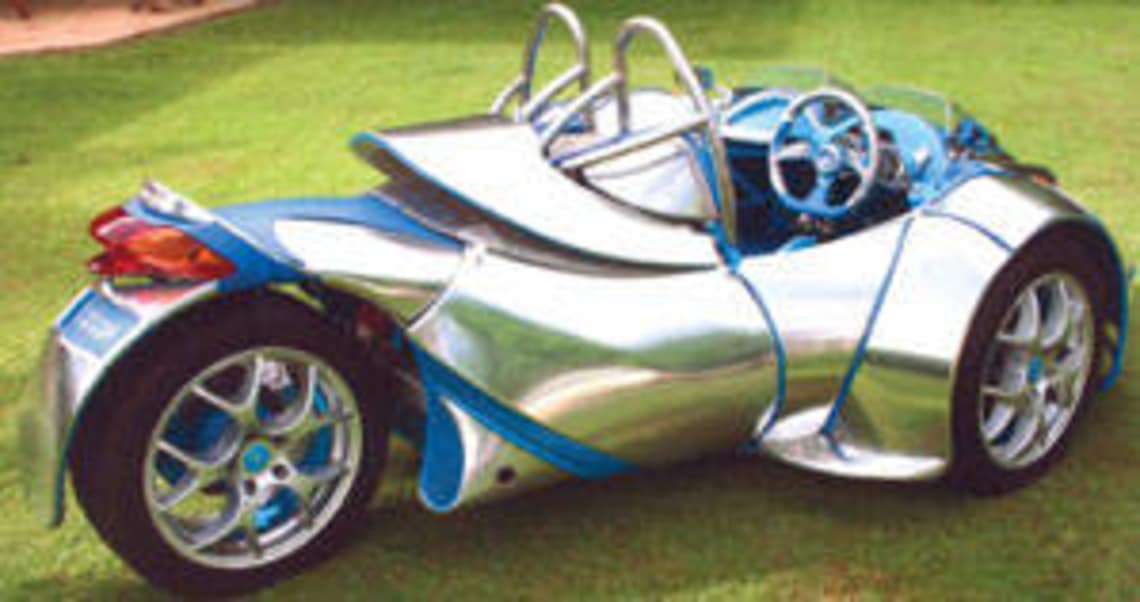 Nine stars of the Melbourne International Motor Show took a quick spin from City Hall to Federation Square to rev the city up for tomorrow evening's big opening at the Melbourne Exhibition Centre.
Led by a beefy Chrysler 300C police car, about $2 million worth of auto exotica cruised down Swanston St.
Lord Mayor John So rode James Bond-style in a $360,000 Aston Martin DB9 Volante convertible.
Immediately behind him was a Bentley Continental GTC convertible worth $400,000, but even that was trumped moments later by a Ferrari 599 GTB, costing $600,000.
Others in the column included a Maserati Quattroporte, the new convertibles from Volkswagen and Volvo, and a top-of-the-range Lexus LS460.
Most unusual was the Bonning B3 three-wheeler, the personal project of designer and artist Brad Bonning.
But there would be plenty more to see at the show itself, said the extravaganza's director, Russ Tyrie.
"That's just to give people a taste of what they will see on Friday," Mr Tyrie said.
"The parade is a great way to bring the show to Melbourne and to give people an idea of what an exciting and dynamic thing the car industry is.
"The covers will come off quite a few new cars at the show.
"With some of them it's going to be as much a surprise to us as it will to everyone else."