Ford Falcon 2003: Leaking coolant and replacing remote locking
Asked by Christiane
There is coolant leaking from my 2003 Ford Falcon. It's not in the engine oil and the hoses appear fine, where's it going please? Also how can I replace the remote locking device? I can only open the driver's door using a key and open the other doors from the inside only.
Answered by CarsGuide
18 Apr 2020
If you can't see coolant on the ground where the car has been parked, you need to start a more thorough investigation. Your car is now 17 years old, so every hose, clip, clamp and junction that carries coolant is a prime suspect to be the cause.
The lack of any evidence could mean that the coolant is only disappearing when the engine is running and/or the engine is hot and the coolant is under pressure. So a close check of things with the car up to temperature and idling is a good start. Don't forget, though, that a running engine has all sorts of belts and fans to get tangled in, and that the coolant – if it is spraying out anywhere – will be scalding hot.
The other possibility is something to which Falcons of this era are a bit prone. And that's a faulty transmission cooler which can fail internally and allow the coolant to escape into the automatic gearbox. At that point, the transmission is usually damaged to the point of needing replacement, so it's a big deal, but it could explain the mystery disappearance of your coolant.
As for the central locking, these functions are handled by the car's body computer. Again, it's common with this model Falcon for the computer to start playing up and require replacement. But before you do that, check that the battery in the remote unit hasn't gone flat. If it's not that, a trip to an auto electrician is the wise move. But if both the body computer and the transmission need replacing, you might just find that the repairs will cost more than the value of the car itself.
Search from Over 8,000 questions Over 8,000 questions answered by CarsGuide
Complete Guide to Ford
Falcon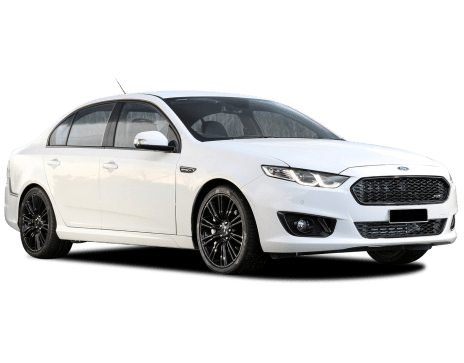 Reviews, price, specs and more