Baffle plates
Asked by John and Chris Baker
WE BOUGHT a Hyundai Getz in May and were assured by the dealer it was this year's model, though it had 2004 on the Queensland rego sticker. The dealer blinded us with science about build dates and compliance dates. Will this affect the trade-in price? We've taken it up with the dealer but have not had a satisfactory response.
Answered by CarsGuide
14 Jul 2005
THERE are two crucial dates on the car, the build date and the date of compliance to the Australian Design Rules. The second is more critical in terms of registration. The build plate is attached to the car when it is put together at the factory. The date used by the registration authorities to establish the model year is the one on the compliance plate. When cars arrive here they go into bond storage and come out only when they are delivered to dealers. That's when the compliance plate is fitted. A car could have been built in 2004 but, because of the time it takes to ship cars from Korea, it may have a compliance plate dated 2005, when it was taken out of bond storage and sent to the dealer. Your car could have a compliance plate dated 2004. That could be because it has been sitting at the dealer's since last year. Check the plates on the car. The ADR compliance plate is in the rear boot area. The build plate is attached to the body on the passenger's side door. If the compliance plate is dated 2004, the registration is correct and the dealer has not been honest. The car may be new, but it will be seen as an older model and its value will probably be affected. Some dealers, however, consider the date of first registration as the guide to its value and you won't be affected. If the date on the compliance plate is 2005 I would go the registration people and have their records corrected to reflect the later date.
Search from Over 8,000 questions Over 8,000 questions answered by CarsGuide
Complete Guide to Hyundai
Getz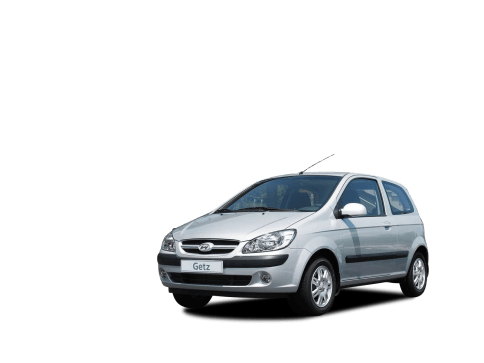 Reviews, price, specs and more