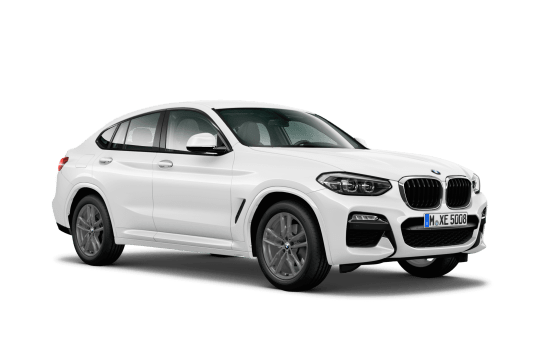 COMPARE
BMW X4
VS
Audi Q5
BMW X4
Likes
Fabulous engine
M-spec interior/seats
4WD Sport setting
Dislikes
Confusing combination of style and substance
Expensive
Not pretty
---
Audi Q5
Likes
Good looks
Great performance from the SQ5
Advanced safety equipment
Dislikes
Price hikes over previous models
Four cylinder petrol could be more powerful
Xenon headlights in Design grade
Summary
BMW X4
Launching new cars must be an endlessly repetitive job, and trying to keep over-fed, overly feted and ostentatious motoring journalists entertained would strain the will to live of any human being, or even a house elf. So it's easy to see why the people at BMW tried something different when it came time to launch its new X4 M Competition. 
They were also dealing with a very strange car; not just an M version, but a Competition variant of a mid-size SUV (or SAV, as they prefer) with a kind of quirky coupe roofline that makes it look like it would prefer not be an SUV (or SAV) at all.
While the idea that someone might use this car for any kind of motorsport "Competition" seems as likely as Clive Palmer running for the bus, what it means is that this X4 gets an absolute rocket of an engine and all kinds of go-faster bits.
So, BMW decided to create a place called M Town - "a place where too much is just right", as they put it - where we could experience this car in what you would have to call its unnatural environment.
M Town, in this case, was a giant clay pan hidden in the middle of the South Australian outback, with a rally circuit laid out on it, where we would be invited to drive the X4 M Competition as no one intended.
Cue much hilarity, and a highly unconventional non-road test.
| | |
| --- | --- |
| Safety rating | — |
| Engine Type | 3.0L turbo |
| Fuel Type | Premium Unleaded Petrol |
| Fuel Efficiency | —L/100km |
| Seating | 5 seats |
---
Audi Q5
About two months ago we met up with the new Audi Q5, but only for a brief drive around our nation's capital. Audi told us we'd get to know the mid-sized SUV better at the official Australian launch in July. When they said better, we didn't realise they meant Melbourne-to-Adelaide-on-a-900km-road-trip better. 
That's exactly what happened. But did we learn anything new apart from the fact The Big Lobster has been refurbished, that wild emus are the stuff of nightmares, that it's still dark at 7:00am at this time of year in Victoria, or that Adelaide's residential property market offers outstanding value?
What about how this new generation Q5 compares to its rivals such as the Mercedes-Benz GLC or BMW X3? Can you do skids in the dirt in a Q5? And the high-performance SQ5 costs how much?
| | |
| --- | --- |
| Safety rating | |
| Engine Type | 3.0L |
| Fuel Type | Premium Unleaded Petrol |
| Fuel Efficiency | 8.5L/100km |
| Seating | 5 seats |
Verdict
BMW X4
7.6/10
Clearly it is hard to give a verdict on what car generally bought to be driven on public roads 99.9 per cent of the time is like to drive when you've only smashed it around a clay pan like a (very) amateur rally drive.
What we can tell you is that the X4 M Competition is a far more serious, exciting version of the (small) family friendly/cool and trendy young couple mid-size SUV, the basic X4. It also has a very exciting engine, and lots of polished gloss black bits on it and, for some reason, seems slightly more fun than the X3 it is closely twinned with. 
It is not a car that will attract, or makes sense to, everyone, and its high price will scare a lot of sensible people away. But clearly BMW believes there is a niche market of people who will want one, and will pay top dollar for one. There's no doubt Aussie buyers do love an M badge, and they may well warm to this one.
Note: CarsGuide attended this event as a guest of the manufacturer, with travel and meals provided.
---
Audi Q5
7.8/10
The new-generation Audi Q5 is difficult to fault as a premium SUV. All grades feel well-crafted, plush and high-tech. They're comfortable to sit in (for hours) and deliver impressive performance. If you take money out of the equation, the SQ5 is the pick, but the sensible sweet spot in the range is the 2.0 TDI Sport with its great torque and standard features.
Is the new generation Q5 enough to talk you out of a Benz GLC or BMW X3? Tell us what you think in the comments below.
Check out Peter Anderson's video of the Q5 off-road driving experience in Germany here.
Design
BMW X4
7/10
It only seems reasonable to give the X4 M one more point out of 10 for deign than its X3 non-identical twin sister, because at least the designers have had a bit of a go at the rear.
The idea of a coupe SUV has always seemed like something a hunchback came up with so that people wouldn't only stare at him, but it obviously appeals to some people.
And yes, parked next to an X3, this version looks better, with sleeker tail lights and a more stylish rear altogether. The more pronounced swoop of the roofline is also an improvement.
But my argument remains that BMW calls this X4 M Competition "bold and functional", which tells you all you need to know. When a marketing department can't come up with a better term than "functional" when talking about design, for a BMW, it's just not hat exciting to look at. 
In fact, it looks like a shopping trolley with bigger wheels and go-faster stripes.
The non-M X4 is not exciting to look at it, either, it's even more… functional, and this version is delineated as being M special by covering as many things as possible with "black high-gloss bits", so black mirrors, black side gills, black chrome tail pipes, you get the picture.
BMW might have also used the word "tough" to describe this X4, and they did keep talking about how people might track it, which seems as likely as me entering a rocking horse in the Melbourne Cup, but I think they're having a lend of themselves.
The interior feels like a proper M car, though, with the big red, programmable M buttons on the chunky steering wheel particularly eye catching, and a very cool looking gear stick. The M Sport seats also both look and feel fantastic, and the Merino Leather is lovely. 
---
Audi Q5
8/10
You can't see it but this second-generation Q5 sits on a new platform – the same one underpinning the A4, the A5, and the big daddy of Audi's SUV range, the Q7. As well as changing the Q5's on-road behaviour the new platform is partly responsible for the SUV's new exterior dimensions.
The Q5 is a mid-sized SUV with a 2819mm wheelbase (+12mm). While end-to-end length has grown to 4663mm (+34mm), and height to 1659mm (+4mm), width is unchanged at 1893mm.
BMW's X3 is 21mm longer, 16mm taller and 12mm narrower.
You can pick the new Q5 from the previous one courtesy of a distinctive shoulder line, running the length of the body, and twisting over the wheel arches; making it more athletic, and to these eyes, more attractive than the last edition. 
No macho wheel arch extensions, side steps or bull bar here. This is a citified SUV, rather than an outback 4x4 blazer.
The grille has been restyled to create more depth around its frame, and according to Audi, if you look (and imagine) hard enough you should be able to see the a letter Q in the redesigned headlights.
All grades have the roof-top rear spoiler which is almost madatory on SUVs these days. The rear diffuser houses what appear to be chrome exhaust tips, but they're just cosmetic – the actual exuast pipe hides under the car. Trust me, I got under there and checked.
Now with bigger interior dimensions, too, the Q5's cabin is completely new, from the display that sits high on a low dashboard, to the centre console redesigned around a new shifter and touch-pad for the media system, steering wheel and instrument cluster. 
Take a look at the interior photos, the Q5's cabin is not as blingy as the Benz, but more luxurious than the Beemer. The Q5's interior is plush without being over-the-top, but with a high quality well-crafted feel from the soft-touch plastic door sills to the wood and aluminium trim on the centre console.
Practicality
BMW X4
7/10
In practicality terms, the X4 loses the gains it made on looks against the X3, because you're obviously getting less headroom in the rear, and slightly less boot space as well.
For a vehicle of its mid-size, the X4 isn't too badly sorted for interior space, however. The rear seats, in particular, are impressive, in terms of knee room at least, although headroom is not fabulous.
I'm 176cm tall, and I could comfortably sit behind my own seating position without my knees even touching the seat in front, and headroom is also excellent, front and rear.
Those sporty front seats do make things feel slightly squeezed in the front, and the width of the headrests effects forward visibility for those in the rear, but they're so great to sit in that you'd put up with that.
The rear seat splits 40:20:40, giving you access to the boot, which is 525 litres in the X4 M with the seats up, because you've chosen the more practical option (the X3 gets 25 litres more).
Drop the rear seats and you've got a useful 1430 litres of loadspace when you're driving two-up, although you'd have 1600 litres if you'd chosen the cheaper X3 M.
There's plenty of space for your phone, on its wireless charging pad, and you also get two cupholders for the front chairs, with another two in the rear armrest.
---
Audi Q5
7/10
You're not buying an SUV to lord it over people in the traffic, right? If you are, it shouldn't be the only reason, because the Q5 is as practical as a pair of cargo pants, and nowhere near as embarrassing to be seen in.
The Q5's boot is 10 litres bigger than the previous model's boot dimensions at 550 litres, matching the luggage capacity of the Benz GLC and BMW X3.
If you've optioned the sliding second row, the boot space can be increased to 610 litres up to the cargo cover and if you've ticked the option box marked air suspension, like an elephant kneeling down, the Q5 will lower itself to make loading easier.
The Q5 is a five seater (there's no third row), if you're looking for seven seats then head on over to our Q7 review here.
Cabin space has been increased, and without resorting to a predictable Dr Who reference: when you're in the driver's seat the cockpit does feel larger than you'd expect from the outside. I can also sit behind my driving position with about 40mm to spare. Good considering I'm 191cm tall. Headroom is also excellent back there.
The middle rear position is the Q5's short-straw seat, as it means sliding over to straddle the driveshaft hump and perching on a harder surface.
In the back row you'll find two cupholders in the fold-down centre armrest and two more up front, while all doors have bottle holders.
Storage space elsewhere isn't great: the centre console bin isn't the biggest or deepest and there were times where I wished for a large, open storage dish under the dash to throw my wallet, keys and phone into rather than stuffing them in the cup holders and door pockets.
Price and features
BMW X4
7/10
It's a tricky thing to evaluate such a weird beard of a car as this in terms of value, because normally when you're being asked to spend $164,900 for a BMW you're getting something that's all sports car, wrapped in sexiness.
In the case of the X4 M Competition, you're getting a mid-size SUV that's not exactly capacious but goes like the clappers, and looks… like a mid-size SUV. And that's a lot of money for one of those.
To be fair, the X4 M has a more coupe-shaped roofline than the X3 version it shares its M Competition badging with, but this is a case of being less unattractive rather than better looking.
And, on the downside, you're paying $7000 more than you would for the ever-so-slightly more practical X3 version, which would be hard to justify even if the X3 M wasn't already very expensive.
What you are getting for the money is an engine that will blow you away, so that's worth a bit. 
The car only comes with the Standard Competition Package in Australia (it's the top option elsewhere), due to the popularity of that kind of thing in our market, apparently.
That gets you the amazing engine plus a standard M Sport Exhaust, connected to four, black-tipped tailpipes, an eight-speed sports automatic, xDrive with 4WD and 4WD Sport modes, and an Active M Differential.
You'll also score "Professional" satellite navigation, Comfort Access, a Panorama sunroof, M Head Up Display, Driving Assistant Plus with semi-autonomous functionality including Active Cruise Control and Parking Assistant Plus, plus Hill Descent Control.
And don't forget 21-inch light alloy wheels, Adaptive LED headlights, ambient interior lighting with six colour options, and alarm system, very sexy M Sport seats (the M logo on the headrests even glows at night when you open the door) with Extended Leather Merino trim, a 16-speaker harman/kardon stereo system, tyre-pressure monitoring, lane-keeping assistant, wireless charging, individual roof rails, rear roller sunblinds and BMW Connected Drive. 
Are there any options you could even want on top of all that? Have you ever seen a BMW offered without them? 
Strangely and uniquely, BMW asks you to pay for Apple CarPlay, which everyone will, at $623, and you can have your seats ($700), or steering wheel ($500) heated for winter mornings. Active seat ventilation is $1600 more, and metallic paint will sock you $2000, or $2350 for Individual Metallic (you can have Alpine White, non-metallic, for free).
---
Audi Q5
8/10
How much is an Audi Q5? Well, it depends on which one you mean, there are several trim levels. The range kicks off with the Design grade, which is diesel-only and the most affordable in the line-up at $65,900. That's a $2000 increase over the out-going Q5 entry price. Above this is the Sport grade which you can have with a diesel engine for $70,700, or petrol for $73,211 (RRP). At the top of the range is the SQ5 which (for now) only comes with a petrol engine for $99,611 - about $7000 more than the previous version.
At the launch Audi announced the S Line Black special edition would be available with just 70 going on sale in Australia. The diesel version of the S Line black pack is $82,900, while the petrol is $86,611.
Here's a value curve ball for you. So, the entry-grade Porsche Macan SUV has the same drivetrain as the petrol Q5, with the same output, and lists for $80,410. I'm just going to leave that there, okay?
For a bit of a model comparison Mercedes-Benz's GLC is within the same price range starting at $65,990 for the entry grade diesel and tops out at $89,900. A Mercedes-AMG GLC 43 is a rival to the SQ5 and costs about the same, at $101,400.
The Design grade's standard features include a 7.0-inch screen (it's a multi-function display, but not a touch screen) with sat nav and a reversing camera, DAB+ digital radio, CD player, Bluetooth connectivity, front and rear parking sensors, keyless entry (also called a smart key), push button start (some call it keyless go or start, stop), three-zone climate control air conditioning, xenon headlights, LED daytime running lights, power tailgate, leather seats, power front seats, aluminium roof racks, ambient interior lighting, rain sensing wipers and 18-inch alloy wheels. There's also some impressive advanced safety equipment, from AEB to blind spot warning (read more about the safety features below).
Stepping up to the Sport grade brings all of the Design's standard features and adds 20-inch alloys, adaptive LED headlights (not the adaptive headlights), sports seats up front, a larger 8.3-inch screen (for multimedia including a DVD player) plus the amazing 12.3-inch 'virtual cockpit' instrument cluster, a DVD player, 10-speaker sound system inclusing a subwoofer and a panoramic sunroof. There's also more safety equipment such as adaptive cruise control.
The SQ5 is a high-performance member of the Q5 family (an even more hardcore RSQ5 is also tipped to come) and picks up the Sport's standard features, and adds 21-inch alloy wheels with red brake calipers, adaptive dampers, tinted windows (rear), more premium leather upholstery, heated front seats and a sliding rear row. There's also not-necessary-but-nice things such as the colourful ambient lighting, aww… pretty. There's more safety equipment, too, such as auto parking.
The optional 'Comfort' package ($2200 on the Design and $1900 on the Sport) brings things such as a sliding rear seat and electric steering column adjustment.
The $3300 'S Line' package is only available on the Sport and adds a tough body kit and 20-inch alloy rims.
Then there's the 'Technik' package (only available on the Sport and SQ5). This technology pack adds some cool gadgets such as a head-up display, Bang & Olufsen 19-speaker stereo and matrix LED headlights.
There's also a 'Parking Assistance Package', using four wide-angle cameras to cover the entire area immediately around the vehicle, also incorporating 'Park assist' self parking to help steer you into parallel or perpendicular parking spaces.
'Adaptive damper control', and 'Adaptive air suspension' are optionally available on the quattro S tronic sport models.
There's no 'Premium Package' but then again the Q5 is already a prestige vehicle.
There are ten paint colours to choose from with Brilliant Black and Ibis White being no cost options, but you'll have to pay for such metallic hues as 'Azores Green', 'Manhattan Grey', 'Floret Silver', 'Matador Red', 'Java Brown', and 'Navarra Blue'.  
Apple CarPlay for your iPhone and Android Auto for Samsungs and the rest aren't offered on the Q5, which is a shame because these apps are excellent for maps and messaging.
Out of phone reception and GPS range we noticed the navigation system was patchy and when we really needed it in the dark, in the bush. 
Engine & trans
BMW X4
9/10
No matter what you think of the X4 M Competition - its looks, its very existence - there's no denying that its engine is something to be very excited about.
The 3.0-litre in-line six with M TwinPower Turbo technology is 90 per cent new, according to BMW, and will soon see action in the new BMW M3 and M4, and it is a rip snorter. The folks at M have thrown everything at it, using 3D printing to make the cylinder head, a forged crankshaft, and two new mono-scroll turbochargers, which are obviously different from the twin-scroll versions in the M5, and lift direct fuel-injection pressure from 200 bar to 350 bar. Apparently they're even better. It also gets an electrically controlled wastegate for maximum efficiency.
The goal was an impressive 500 horsepower, or 375kW in our lingo, and they've achieved it. They've also made magic by combining both traditional BMW free-revvingness and savage turbo torque. With all of its maximum 600Nm available from 2600rpm to 5950rpm, it has the highest torque bandwidth of any BMW engine.
The screaming six can rev all the way to 7200rpm, at which point it sounds truly Wagnerian in its magnificence, and that 375kW peak point arrives at a dizzying 6250rpm.
This really is an engine that wants you to belt the hell out of it, and when you choose its most aggressive modes, and turn the adjustable M exhaust to its noisiest setting, it's a joyful experience.
It's also a weird one, because there's just something so out of place about an engine like this in a car like this - it's like finding out that your mum has secretly been cage fighting - but still, in pure engine terms, it's a cracker.
The ZF eight-speed torque-converter automatic transmission is also silky smooth and seamless, as you'd expect.
---
Audi Q5
9/10
There are three engine specifications currently in the Q5 line-up. Here are the stats for you. The regular Q5's have a 140kW/400Nm 2.0-litre four-cylinder turbo-diesel and a 185kW/370Nm 2.0-litre four-cylinder turbo-petrol. The SQ5 is a different beast with a 3.0-litre turbo-petrol V6 making 260kW (349 horsepower) /500Nm. Those are pretty impressive torque and power specs. (a turbo-diesel V6 version is expected to arrive soon).
The four cylinders have a seven-speed dual clutch automatic transmission, while the V6 has an eight-speed dual-clutch. Yes, no manual gearbox.
The four-cylinder Q5s come with a new form of Audi's all-wheel drive (AWD) system called 'Quattro Ultra' which switches between front- and AWD on demand. The SQ5 sticks with full-time AWD.
Have it fitted with a towbar and the Q5 has a braked towing capacity of 2000kg and a 200kg towball download. If you're serious about hauling a van or trailer perhaps you should read this towing review.
For the 0-100km/h sprint Audi says the 2.0TDI takes 7.9 seconds, the 2.0TFSI can better it with 6.3 seconds, while the SQ5 is almost a second ahead on speed with 5.4 seconds. Not bad accleration for SUVs with a weight of about 1.8 tonnes.
Fuel consumption
BMW X4
8/10
There's no official Australian figure as yet, and we certainly didn't do any testing that would be helpful, so all we can tell you is that the claimed figure is 10.6 litres per 100km. Which would be good, if you could actually achieve it. Good luck with all this temptation on board.
---
Audi Q5
8/10
The official combined fuel consumption figure for the diesel 2.0 TDI Design is 5.3L/100km, which jumps to 5.5L/100km in the Sport grade. Similar mileage for both then, regardless of what flavour fuel you use.
We drove the 2.0 TDI Sport grade 261.3km and the trip computer reckoned we were using an average of 6.5L/200km, which is pretty handy diesel fuel consumption. Fuel tank capacity is 65 litres.
The petrol 2.0 TFSI is claimed to consume 7.3L/100km. After about 200km in the S-line Black, with that engine under the bonnet, our trip computer was reporting 11.1L/100km, but there had been some hard acceleration in 'Sport' mode, and the odd spot of dirt road fun which activated the AWD. Still, not bad fuel economy.
The SQ5 officially consumes a combined 8.7L/100km, and after 189.8km our trip computer told us it was using 9.9L/100km. Not too shabby.
Driving
BMW X4
8/10
In theory, the X4 M Competition shouldn't be very different to drive at all from the X3 M Competition with which it shares an engine, and just about everything else. At the same time, it would be nice if was more fun to drive, because that would help to justify the fact that it costs $7000 more than the (slightly more practical) X3 version.
The differences are mainly about looks, of course, but those aesthetic changes also make the X4 ever so lightly longer, wider and lower than the X3. 
That really shouldn't make a difference you can feel, yet somehow, every time I switched into the X4 and began another wild, hooting, dusty circuit of the rally course set out for us be foolish on at M Town, I found myself having slightly more fun than I'd been in the X3.
An actual rally driver who was in attendance, mainly to laugh at our ineptitude and because their diet consists largely of dust particles, told me he'd also found the X4 ever so slightly more chuckable, and stable, also.
So perhaps there are two reasons for choosing to spend $7K more on an X4 - the rear end, and the fun, but then again, this is probably only a factor if you attend to take your new BMW on some kind of mad motorsport adventure.
Certainly, in the unreal environment in which we tested these cars, they were hugely fun - overly powerful, playful, sporty in terms of steering feel and cabin ambience - but we will have to wait and see what they're like in the real world.
Reports from overseas have hinted at overly firm ride quality, even in Comfort mode, and other foibles for the new X3 M Competition - like the fact that it doesn't actually feel all that fast, thanks to the 1970kg it's carrying.
What we do know is that the engine is a crackerjack, the (adjustable) steering gives fabulous feedback, and, if you happen to be on a clay pan, it's just the vehicle you need to plaster a huge smile across your face.
I recommend the video footage highly.
One touch of genius that was beautifully highlighted, though, was the combination of the properly sports-car spec M Differential with an M version of xDrive, which allows you to choose between two 4WD modes, normal and 4WD Sport, which "pretty much does become rear-wheel drive", as BMW admitted to us. 
This is such an M move it's hilarious. Force us to make an all-wheel-drive car will you? Ha, we'll put a button on it that turns it back into a proper BMW M car.
On a clay pan, where you can drive almost entirely sideways, sawing at the wheel and using that gorgeous engine to carve beautiful arcs in the Earth via the throttle,4WD Sport is a work of genius. 
In the real world, in this car, it's… still a bit weird. 
The chassis feels super stiff as well, and the big strut braces under the bonnet show you how seriously they've taken that.
There's no denying the how, or the know-how on display here, it's just the why that's hard to get your head around.
---
Audi Q5
8/10
The Aussie launch saw us climb into an SQ5 in Melbourne and step out 900km away in Adelaide, with a few hundred kays in between in the 2.0 TFSI S Line Black and a 2.0 TDI Sport. Yes, mum, we stopped to sleep somewhere overnight.
That amount of time sitting in anything should make you fairly familiar with it, but the lack of twisty roads meant there was little opportunity to really put the handling to the test. But fear not, we'll road test the Q5 soon.
Despite the absence of corners, much was still learnt about this second-generation Q5.
First up, despite the next destination being entered into the SQ5's sat nav, I was lost within moments of leaving Melbourne airport. The combination of a messy sat nav display and my bad sense of direction was going to be an issue over the next billion kilometres.  
Back on track, and now in the civilised wilds outside Daylesford, only 100-odd kays north-west of Melbourne, we lost our GPS signal, phone reception, and therefore, sat nav.
We drove into the tiny, far western Victorian town of Dunkeld in a 2.0 TDI Sport, the xenon headlights of which hadn't been cutting though the total darkness of the Aussie bush roads as well as the LEDs in the SQ5, although the ambient interior lighting package of 30 selectable colours was fabulous.
The next day we left Dunkeld for Kingston (home of the giant Lobster) in South Australia, in the limited launch edition S Line Black - the petrol version. Riding shot gun was the head of Audi's Quattro AWD department, Dieter Weidemann, who kept pointing at emus and calling them wombats.
While he may not know much about Australian fauna, mechanical engineering is an entirely different story.
He told us he'd created a new 'Quattro Ultra' version of Audi's AWD system that switched from front-wheel drive to AWD when you needed it. Then he encouraged me to try and trick it into losing traction on a dirt road. So I did, and what should have been a great power slide was an uneventful, perfect corner with no loss of traction. Although the Q5 has a good ground clearance of 200mm it's not designed for rough terrain. If you're looking for something with excellent off road capabiity then take a look at our off road reviews here.
Leaving the Lobster we bolted north road on the Princes Highway which has a surface resembling a cheese grater, but even at 110km/h there was hardly any road noise or wind noise intruding into the cabin – and that was the case on all variants. 
Back in the SQ5, the optional rear air suspension made the course chip bitumen and regular undulations feel like carpet, but the trade-off was a bit of body roll.
That turbo V6 in the SQ5 is more beautiful than brutal – those performance figures we covered don't lie. Gurgling deeply at idle and barking through the gears, the V6 sounds wonderful, but there is some synthetic aural enhancement happening.  
Stepping out of the SQ5 and back into a 2.0 TDI Design felt like a demotion, but 400Nm is hefty hitting power, and I enjoyed the torque on tap from 1750rpm. That diesel engine is remarkably quiet, too – enough to fool me into thinking we were in a petrol car until I saw the tacho and its 4500 rpm redline.
The 2.0 TFSI S Line Black is no SQ5, but its 185kW/370Nm are the type of figures V8 diehards used to boast about around barbecues back in 1997.
The Design and Sport grades didn't have air-suspension which meant a firmer, but still comfortable ride.
Steering in all variants is spot-on. The SQ5's especially felt well-weighted with great feedback from the wheels and road below.
Visibility all-around is excellent, helped even more by a new positioning for the wing mirrors which also reduces wind noise.
We arrived in Adelaide just in time to enjoy the city's mid-week peak-hour traffic, our SQ5 covered in dirt, looked tough. Bumper to bumper this was the slowest part of the 900km, we were tired and the adaptive cruise control was a massive help as we trundled our way to the airport for the trip home.
What really impressed me was that after nearly 1000km, and a day where we spent nearly eight hours in either the driver's or co-pilot's seat, I was never sore, or even uncomfortable.
That's saying a lot. I've been sitting here in an expensive, hi-tech chair typing for only two hours and my back is killing me.
Safety
BMW X4
8/10
The X4 M Competition has not been crash tested yet but the standard X4 previously received a five-star ANCAP rating. It comes with six airbags - driver, front passenger, head airbags for both rows, side airbags with seat occupancy detection for driver and passenger and side-impact protection for the front seats.
You also get DSC, ABS and DTC and driver-assistance systems including Driving Assistant Plus, Parking Assistant Plus, tyre-pressure monitoring and a speed limiter.
---
Audi Q5
8/10
The Q5 has the maximum five-star ANCAP safety rating, but so does a little Audi A1, the difference is in the advanced safety features.
All Q5s (including the SQ5) come standard with city AEB which can recognise pedestrians and detect a potential collision at up to 85km/h, and reduce speed by 40km/h in an emergency. All models also feature ABS, ASR (also known as ESP), EDL and Brake Assist, as well as rear cross traffic alert, blind spot monitor and warning and an alert which will sound if you're about to open your door on a cyclist or car.
Another cool standard safety feature is a rear collision detection system which will flash the hazard lights to alert surrounding traffic to a potential impact.
All Q5 have eight airbags, and there are two ISOFIX mounts and three top tether points across the rear row for child and baby seats.
The Audi Q5 is built in Mexico.
Ownership
BMW X4
7/10
As is typical for BMW, the maintenance requirements for the X3 M Competition are controlled by a Condition Based Servicing system, which constantly monitors the car, and the way it's being driven, to determine when annual inspections or oil changes are required.
BMW is offering two service-inclusive packages, a five-year/80,000km Basic level for $3685, or the Plus, for $8173, which you should choose "if you drive spiritedly and you go through brakes a fair bit", because it includes brake pads and discs over five years.
BMW seriously seems to think people are going to track this thing. Go figure. 
---
Audi Q5
6/10
Audi covers the Q5 with a three-year/unlimited kilometre warranty. Maintenance is scheduled every 12 months/15,000km. There is no capped price service cost scheme available.
Under the boot floor you'll find a space saver spare. Better than a tyre repair kit, but still not good enough in Australia if you're covering long distances in remote areas.