What makes a good off-road vehicle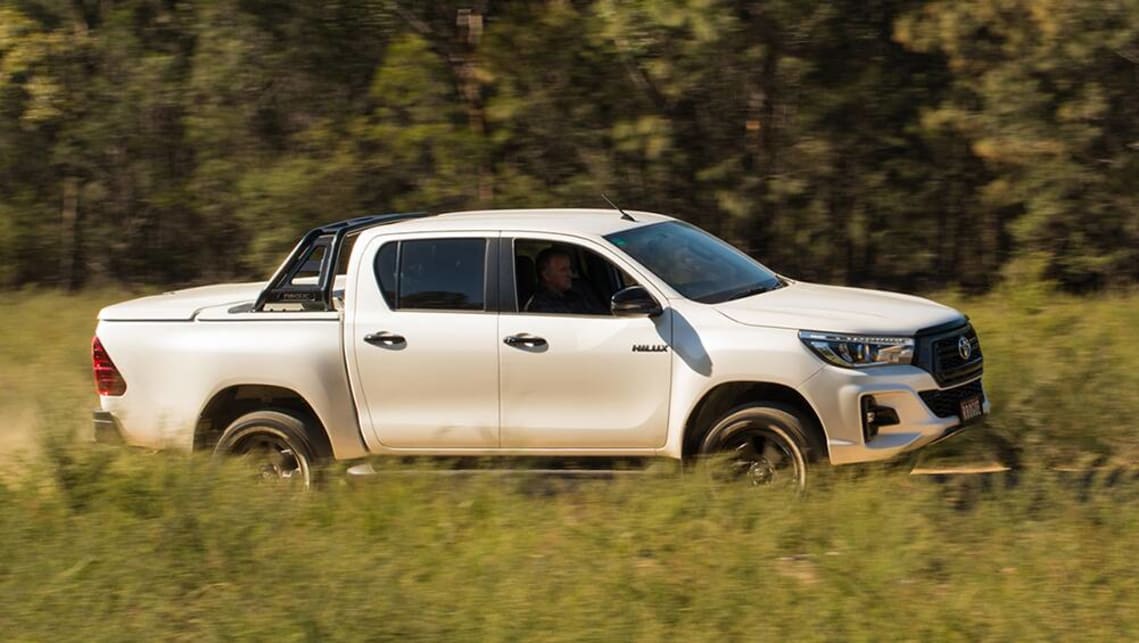 Despite what a lot of SUV advertising and macho Youtubers try to tell everyone, a true off-road vehicle needn't look like a go-anywhere tank and it does not need to be driven fast and aggressively to get through sand, dirt, mud or up a rocky hill.
In fact, a true off-road vehicle can be a stock-standard vehicle or one that has had some subtle aftermarket modifications. And it can – and should – be driven s-l-o-w-l-y when it's taken off-road.
What makes a good off-road vehicle is an extremely contentious issue and one guaranteed to generate differing – and strong – opinions between keen off-road enthusiasts. For some, an AWD is more than enough; for others, a 4WD is the be-all and end-all.
I'd always prefer to take a 4WD off-road but that's just me and, for the purpose of this yarn, we won't get bogged down in arguing over whether an off-road vehicle should have 4WD or AWD – that's down to your own preference and lifestyle – and, besides, we've detailed the differences between the systems before which you can read about below.
No, for this yarn we're sticking to what basic attributes a vehicle needs to have to be considered capable off-road.
Of course, there are myriad things that could be focussed on – including, but certainly not limited to, low-range-gearing (that will be mentioned), drivetrains, diff locks, wheel travel, suspension, chassis, underbody protection, and heaps more – but some of the main factors which make a vehicle capable off-road can actually be boiled down to only several bare essentials.
Here are, for your delectation, the top five characteristics of a good off-road vehicle.
Torque

Want to tackle rock steps? You need torque. Image credit: Marcus Craft.
No matter how tough your off-roader looks if it doesn't have great initial low-down torque, then it's the wrong side of ideal when it comes to being an all-conquering terrain tackler. Optimum low-end torque is all about delivering maximum control, not speed. 
A great torquey engine for off-roading would ideally be one that does away with the need for much throttle input from the driver.
Ultra low-range gearing and oodles of torque on tap is an ideal combination for low-speed off-roading and, in most purpose-built vehicles, that should be plenty enough to get you over/through/across almost anything you're likely to face in the bush or on a beach drive.
High-tech driver-assist aids are all well and good, but gutsy old-school torque is one of the keys to off-roading success.
Tyres

All-Terrains are good off-road tyres. Image credit: Marcus Craft.
Tyres are your vehicle's point of contact with the ground. Your choice of tyres – and, more importantly, the pressures you run them at – will likely determine how easily and safely your vehicle handles any off-road terrain.
Many new SUVs and 4WDs are sold with HT (Highway Terrain) tyres. These tyres – skinny and without offering as much protection against off-road damage as other tyres – are well-suited to long-distance bitumen touring, not off-roading. 
A set of good All Terrain (AT) tyres – a good all-round tyre – will save you strife on the beach or in the bush. They are tough, less susceptible to sticks-and-stones damage than HT rubber and provide plenty of off-road grip.
Mud Terrain (MT) tyres – big and knobbly and made for getting through mud – are for hardcore 4WDers. They are noisy on-road and can add to your fuel bills if you do a lot of highway travel on them.
Light Truck (LT) tyres are stronger than passenger car tyres, but so is my supermarket aftershave.
LT tyres have thick sidewalls and are built to carry loads and run at high pressures. They can be noisy on-road but are great performers off-road.
Buy a set of top-quality ATs or LTs – they'll set you back between $250 and $450 per tyre, depending on how hard-core you want to get.
Ground clearance

An off-roader needs decent ground clearance. Image credit: Brendan Batty.
It's no good if your vehicle has ample torque but its body is so low that you're continually belly-scraping the ground as you go and getting stuck on minor irregularities in the terrain, or, worse still, you're getting 'hung up' on the tall centre sections of deep wheel tracks in the sand.
To give you an idea of variance in SUVs: a city-focussed vehicle such as the Hyundai Tucson has 172mm of ground clearance, the Subaru XV (an AWD) has 220mm, while the Nissan Navara ST has 226mm, and the Ford Ranger Raptor has a best-in-class ground clearance of 283mm.
If you drive an AWD off-road, tread very carefully because they generally have less ground clearance than their 4WD rivals and, as such, are more prone to getting bogged or sustaining mechanical or body damage because of their low and exposed undercarriage.
Approach, departure and rampover angles

Bush-friendly angles are best. Image credit: Brendan Batty.
Because AWDs are generally lower than their 4WD counterparts, their approach, departure and ramp-over angles are also generally less off-road-friendly than those of their taller, purpose-built rivals. 
"What are approach, departure and ramp-over angles? What are these mystical things you speak of?" I hear you ask. In a nutshell, a vehicle's approach angle is the maximum degree measure that an incline can have from the horizontal ground and that your vehicle can still drive up without its front end, bumper or bull-bar becoming stuck on the incline or sustain damage in doing so.
The departure angle is the same principle but applied to the fact that you will be driving off of the obstacle or terrain.
Ramp-over angle refers to the angle between your tyres and the centre of your vehicle's underbody; too shallow an angle and your vehicle will scrape over or even get 'hung up' on minor obstacles.
Vehicles with short wheelbases, such as the Suzuki Jimmy, fare rather well in terms of these measures and it shows in their performance in low-speed off-roading.
With regards to approach, ramp-over and departure angles, smaller double-digit figures are fine for light-duty AWD off-roading – for example, a Mitsubishi Outlander AWD has rather modest approach (19.5 degrees), ramp-over (19) and departure angles (21). But for moderate to difficult off-roading, figures more in the vicinity of the JImny's approach (37 degrees), ramp-over (28) and departure (49) angles are much better.

Rated recovery points
Sorry to burst your big ego bubble but, if you're doing any off-roading, you will get bogged – no matter how great your vehicle is, no matter how much khaki you're wearing at the time and no matter how many Instagram followers you have. 
And if you get bogged, you need to be able to recover your vehicle sensibly and safely. And for that to happen, your vehicle must have rated recovery points. A rated recovery point is engineered and built to "safely withstand and distribute the loads of a recovery – which is something stock tow points aren't designed to do," according to Ironman 4x4.
Don't use a vehicle's factory underbody tie-down points as recovery points because those are just to secure the vehicle when it's being shipped and they won't withstand the forces generated when your vehicle is dragged out of the mud or sand or snow and they will either bend, buckle or snap off, endangering nearby bystanders and vehicles.
Also, putting a snatch strap or – heaven forbid – a tow rope over a tow ball to haul a stuck vehicle out of its boggy predicament is not an option; it is simply asking for trouble – and it can be fatal. (We're not being melodramatic here – it's happened before on several occasions.)
Invest in rated recovery points (either factory-fitted options through your car dealer or the aftermarket via Ironman 4x4 or ARB), have them fitted by respected professionals and remember to take all the right gear with you when you do go off-roading.
Obviously a lot more factors go into making a good all-round off-road vehicle, so tell us your ideas in the Comments section below.
Is there anything we've missed? Let us know in the comments.