24 May 2017
Vale Roger Moore, the only 007 who never drove an Aston Martin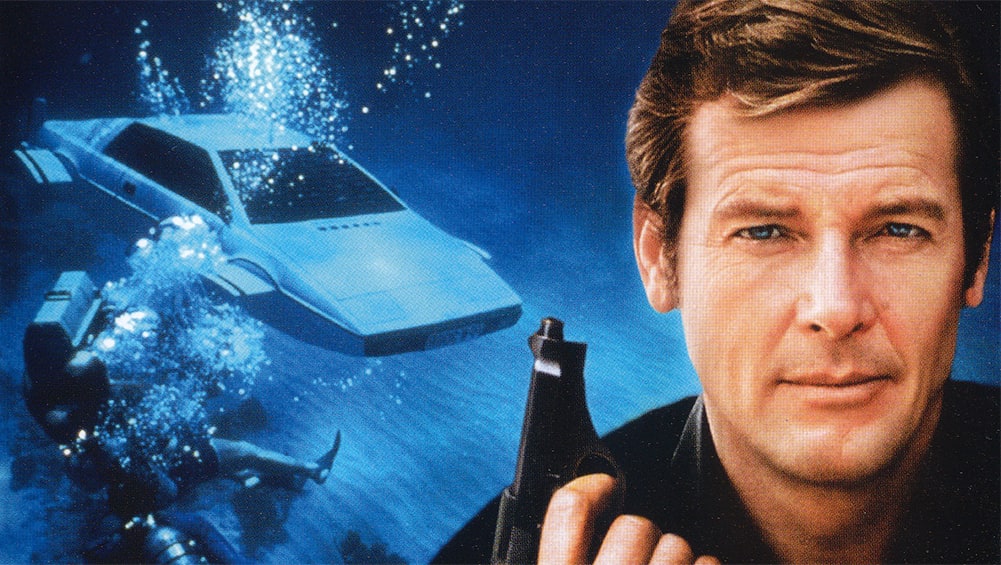 Despite playing Bond seven times, the late Sir Roger Moore was the only Bond to never have driven an Aston in the role.
It's a sad day for Bond fans, especially those who think 007 is at his best when presented light hearted and campy. The great Sir Roger Moore passed away overnight, aged 89.
In a car-related tribute, here is the list of all his Bond cars. However, surprisingly Aston-Martin doesn't feature. Roger Moore himself did drive a DBS in shortlived TV series The Persuaders! pre-Bond though, so it's not as though he missed out altogether.
In what we can only imagine is due to a wild variation of licensing (the same kind that had Brosnan drive BMWs and Craig briefly a Mondeo...) during the '70s and early '80s, Moore's 007 probably drove the most interesting spread of vehicles throughout his tenure. Let's have a look.
1974 AMC Hornet (The Man with the Golden Gun, 1974)

Despite the publicity, AMC's fate was to be absorbed into Chrysler.
In 1973's Live and Let Die Moore's Bond breifly drove one or two Chevrolet models that are hardly worth mentioning. So we'll start here with the iconic AMC Hornet from The Man with the Golden Gun. Well, iconic perhaps only due to the scene in this film. Bond steals the car from an AMC dealership and, in order to catch up with villain Scaramanga, performs a barrel roll over a small river. The 'outrageous' stunt was captured in just one take, and was planned using computer-modelling, revolutionary for the time.
1976 Lotus Esprit S1 (The Spy Who Loved Me, 1977)

Elon Musk's Q-Branch are hard at work making this trick a reality.
If it weren't for Aston Martin's connection to the series, this would have to be the most instantly recognisable Bond car. The Esprit famously evades baddies by transforming into a sub and back again. The car itself was really a two-man non-watertight submarine stuffed inside an Esprit shell constructed by Perry Oceanographic. The current owner, Tesla's Elon Musk, plans to transform it into a 100% functional version as presented in the film, perhaps to prove he's more Q-branch than supervillain. That we'd like to see.
1981 Citroen 2CV6 (For Your Eyes Only, 1981)

This 2CV inspired a 007 special edition, which came in this colour and featured 007 stickers.
In typical Moore comic relief, Bond's first chase scene in For Your Eyes Only is in a Citroen 2CV. An average 2CV in the 80s was putting out a huge 21.6kW, so if you think it looks a bit fast in the film, that's because the engine was swapped out for a flat four from the bigger Citroen GS.
1981 Lotus Esprit Turbo (For Your Eyes Only, 1981)

The Esprit Turbo certainly looked every part as good as a Bond car should.
The white Esprit does not last long in this film with the bad guys setting off a self-destruct feature. This could have made the 2CV the Bond car of this movie, but instead the Esprit makes another appearence in Cortina, Italy in this fetching reddish paint (apparently to make it stand-out from the snow). I don't think ski-racks could possibly look cooler.
1983 Range Rover Classic Convertible (Octopussy, 1983)

That's right, the Evoque is not the first convertible Range Rover.
A classic Bond gadget, the Range Rover Convertible was used to tow a suspiciously giant horse trailer, which in fact contained the Acrostar Jet. We're not sure how he anticipated needing one of those, let alone deploy it...
1983 Bajaj RE (Octopussy, 1983)

An unlikely Bond-car.
The famed Q-Branch "company car" is apparently a done-up Bajaj (also known as a Tuk Tuk taxi). In the cheese-filled chase scene, the driver (played by an Indian tennis star) deflects projectiles with a racquet.
1978 Renault 11 (A View to a Kill, 1985)

Hmm... This guy looks like a stunt-driver...
This poor Renault has its main gag circulating around its FWD drivetrain. The Paris chase scene has no lack of... fromage as the car gets turned into a convertible, and then a two wheeler.
1981 Alfa-Romeo GTV 6 (A View to a Kill, 1985)

Bond helps himself to the Alfa while the owner is on the phone.
If Alfa ever had a Bond-ready car it was this one. Loads of V6 power at the front driven to the rear-wheels is exploited by Bond who needs to evade West German Police who drove more cumbersome BMW E28 5 Series.
Was Moore your favourite Bond? Let us know your thoughts in the comments.