10 August 2018
This is why a Toyota HiLux costs the same as a Honda City in Malaysia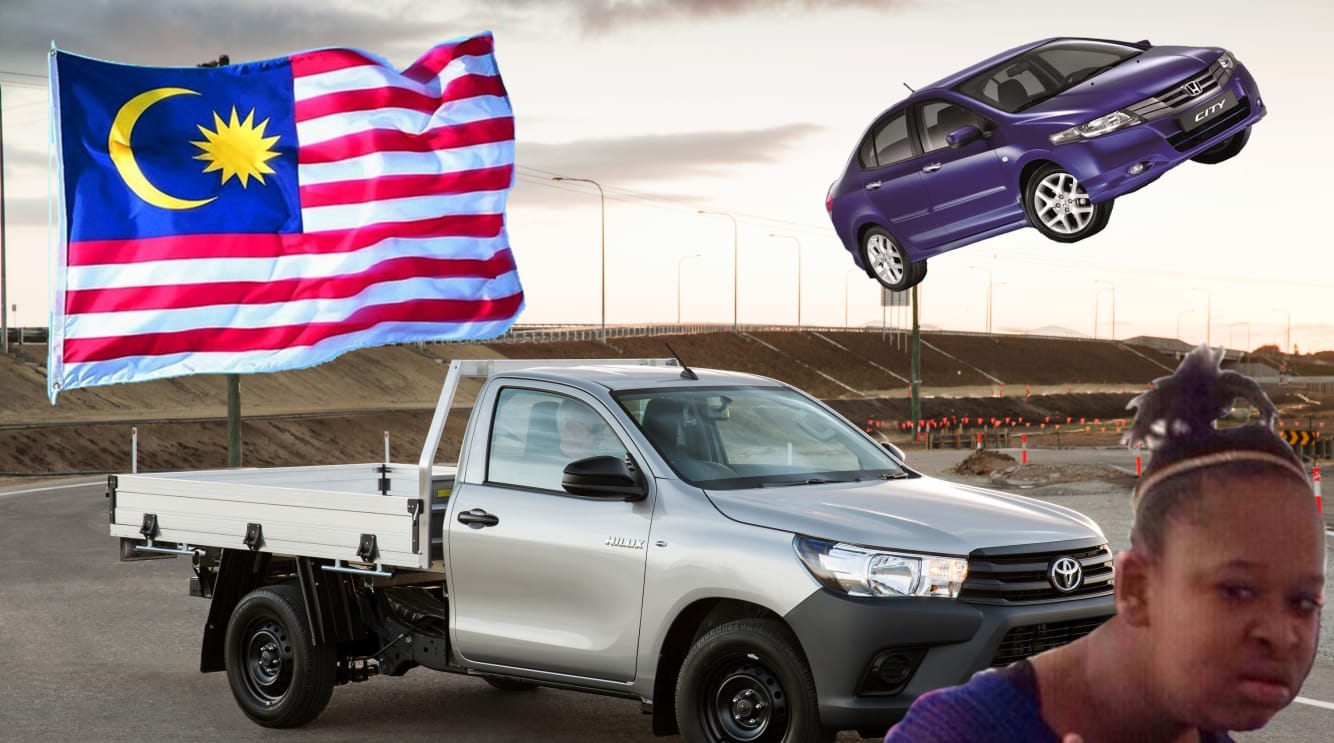 It might seem like a pretty sweet deal, but buying a new car in Malaysia is anything but.
We love our utes in Australia. Love 'em! And so we should – we pay top-dollar for what we get.
But in Malaysia, you can get the equivalent of a $59,000 2018 Toyota HiLux dual-cab SR5 for just AUD $41,000 (based on the current exchange rate). How does that work?
Well, thanks to erratic taxes that can jack up the price of cars by 300 per cent, Malaysians have some of the weirdest car pricing in the world. There are taxes for the car being imported. Taxes for the engine's capacity. And taxes that are dependant on what the vehicle is used for.
Hence why the HiLux can be so cheap: it's exempt due to its "commercial vehicle" classification. For example, a base single-cab HiLux in Malaysia (RM 82,326) is a couple of hundred bucks less than a mid-spec Honda City (RM 83,865). In a market like ours, the HiLux is about $5000 more expensive. And, as mentioned before, the discounts get better the higher up you go in the HiLux food chain!

Kuala Lumpur, Malaysia. Notice anything particular about the cars in this image?
For reference, one of Malaysia's most popular cars, a Perodua Myvi, costs around MR 37,085 ($12,250). Not bad...
But it's not all good news.
An imported Toyota 86 will cost the whopping equivalent of $85,000, while a Nissan 370Z will set you back $122,000.
A locally-assembled BMW 330e, however, costs just $81,000. Whereas if you choose the performance-oriented (and fully imported) BMW M4 you'll pay $216,000. And the powerhouse M5, with its large-capacity 4.4-litre V8, is $284,000 – 42 per cent more expensive than what Aussies are expected to pay.
Oh, this tax malarkey is also applied to imported aftermarket parts and mods as well, meaning a humble Toyota 86 with a handful of upgrades could cost as much as a brand-new Australian-spec BMW M2!
Better start saving...
For more of our content from the Evo Enduro 2018, check out our stories here:
We've just smashed 1000km+ across Malaysia and Thailand in the Evo Enduro rally
Here's what it's like to hit 180km/h in an Aussie expat Bufori in Malaysia
Five things to know about cars in Malaysia
What do you think of Malaysian car prices? Do Australians have it easy? Tell us what you think in the comments below.