25 June 2019
The Liberty Walk Prius no-one asked for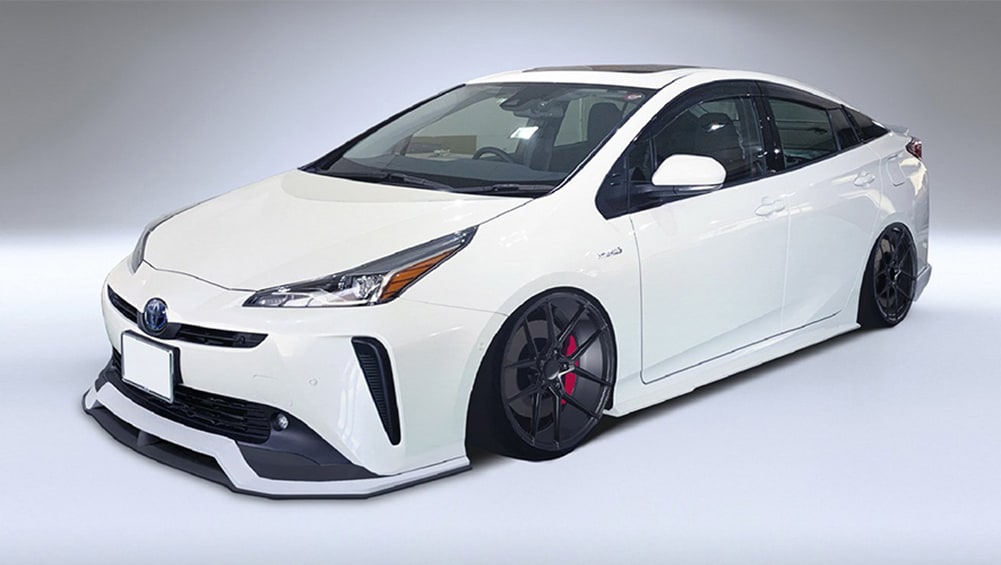 Liberty Walk is well known for creating bodykits for supercars like Lamborghinis, Ferraris and Porches.
But the company isn't afraid of creating a few oddballs like the Daihatsu Copen disguised as a mini Nissan GT-R.
Now the company appears to have done the impossible and managed to make the facelifted current-gen Toyota Prius even uglier.

That bodykit would scrape on a leaf. (image credit: Liberty Walk)
The new look includes an aftermarket front and rear apron, side skirts, rear spoiler, plus wind deflectors.
This costs more than $3000, but option the fancy wheels and the price jumps up to a cool $6000.

An extra $3k? I'll just slap on some steelies instead thanks. (image credit: Liberty Walk)
Add the slammed suspension and that costs $2300, but why bother when air suspension can be had for the low-low price of $10,500.
All that extra bling doesn't result in more power (contrary to popular belief), so the Prius still sports the same 1.8-litre four-cylinder petrol-electric hybrid.
Liberty Walk also makes a kit for the previous model Prius, which you may argue looks better than this creation.
Do you like what Liberty Walk has done to the Prius? Let us know in the comments.