23 August 2018
Tech Through Time: How Fuel Injection Works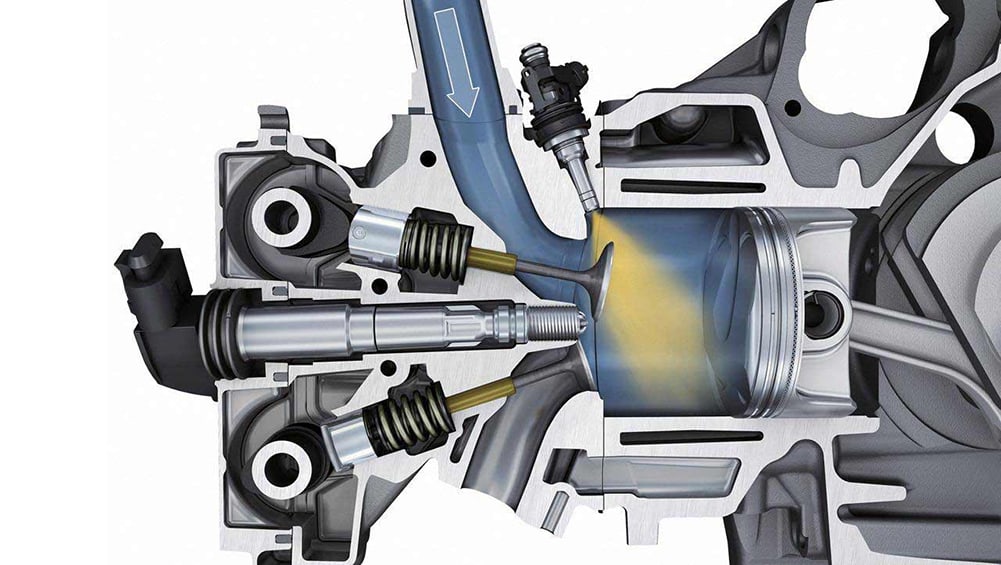 Engine technology through time: fuel injection
The heart of most vehicles today, the internal combustion engine has advanced significantly over its century long history.
This series outlines some of the key innovations in engine technology before taking a look at alternatives to the combustion engine. This week, the fuel injection system.
Check out other parts in this series:
Tech through time: Supercharging
Tech through time: Turbocharging
Tech through time: Variable Valve Timing
Tech through time: Hydrogen Fuel Cells
History
In order for a combustion engine to produce power, fuel and air must be mixed, with the subsequent ignition of this mixture providing power to the car. Before fuel injection, carburettors were used to mix the fuel and air. 

Diagram of a basic carburettor.
With only one carburettor usually fitted to an engine, these devices were not able to provide the optimal fuel/air mixture to each cylinder, thus compromising fuel economy. 

The Holden VL Commodore - The last Holden to have carburettors.
Fuel injection was able to solve this problem, as electronically controlled fuel injectors were able to deliver precise sprays of fuel into each cylinder.

The XF Falcon - The last Australian Ford to have carburettors.
Today, there are two types of fuel injection, namely port injection and direct injection. 
Port injection
To control the entry of the fuel and air mixture into the cylinder, an intake valve is used. In a four-stoke engine, this valve opens during the piston's intake stroke to allow fuel and air into the cylinder, and closes during the subsequent compression phase (where the fuel and air is compressed for combustion).

The diagram above demonstrates how the injector in a port system is located behind the intake valve.
Port injection is when the fuel injector is located just before the intake valve. As the intake valve opens, the injector sprays in fuel that combines with the incoming air before this mixture rushes into the cylinder. As there is an injector for each cylinder, an equal amount of fuel is delivered to each piston, unlike a carburettor.
Direct injection
Direct injection is a newer technology. It differs to port injection in that the fuel injector delivers fuel directly into the cylinder chamber, rather than through the intake valve. 

A comparison between port and direct injection.
Unlike port injection where some fuel may collect or condense in the intake valve, direct injection ensures that no fuel is wasted. In turn, this optimises both fuel efficiency and power.
What's your favourite engine ever, and what fuel method does it use? Tell us in the comments.