21 May 2019
Scooter made out of Beetle fenders is a hipster's dream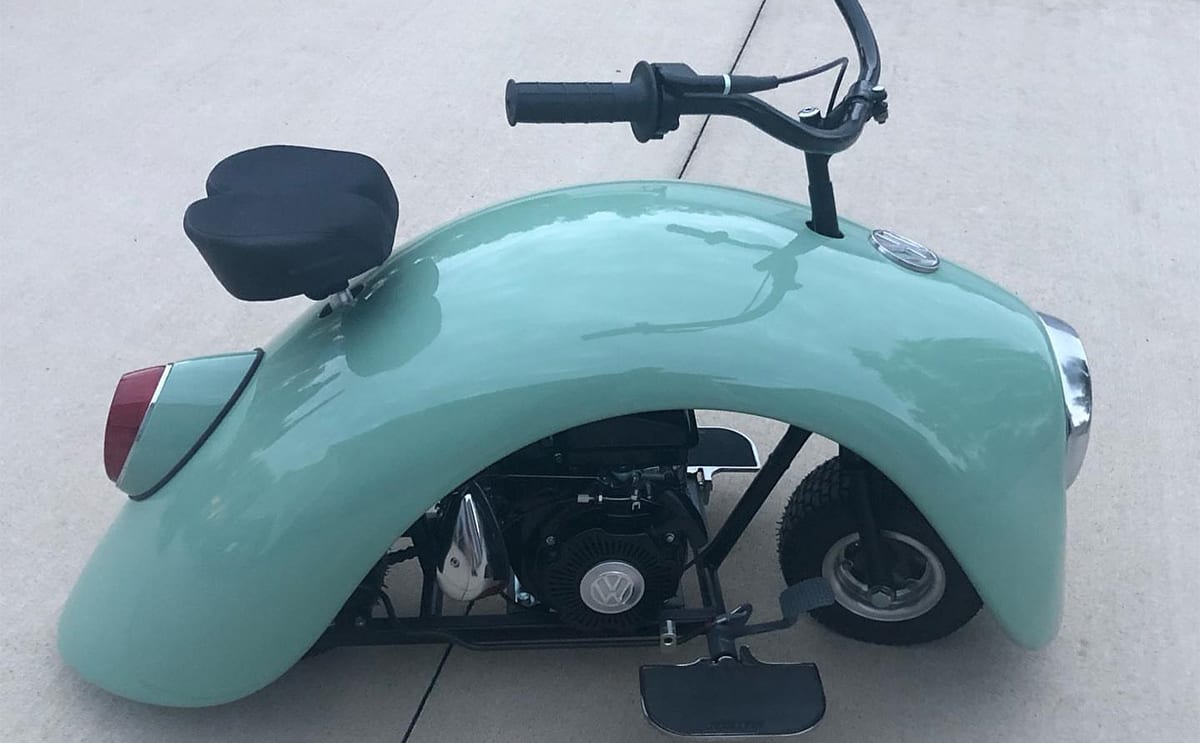 Ever wondered what to do with some spare Volkswagen Beetle fenders left lying around?
Well, an American fella by the name of Brent Walter had four unused fenders from a Type 1 model, which he welded together to create a mini scooter.
Combining the fenders from each corner of a Beetle allowed a head and tail-light to be installed onto the bike.
Named "Volkspod", underneath is a custom frame and a 79cc engine, that probably has about the same power as the original Bug.
It's finished in VW's Birch Green, which combined with the single tail-light makes the scooter look a bit like Plankton from SpongeBob SquarePants.
Have you made anything out of old car parts? Let us know in the comments.