25 September 2019
HSV Avalanche ripped straight out of Pimp My Ride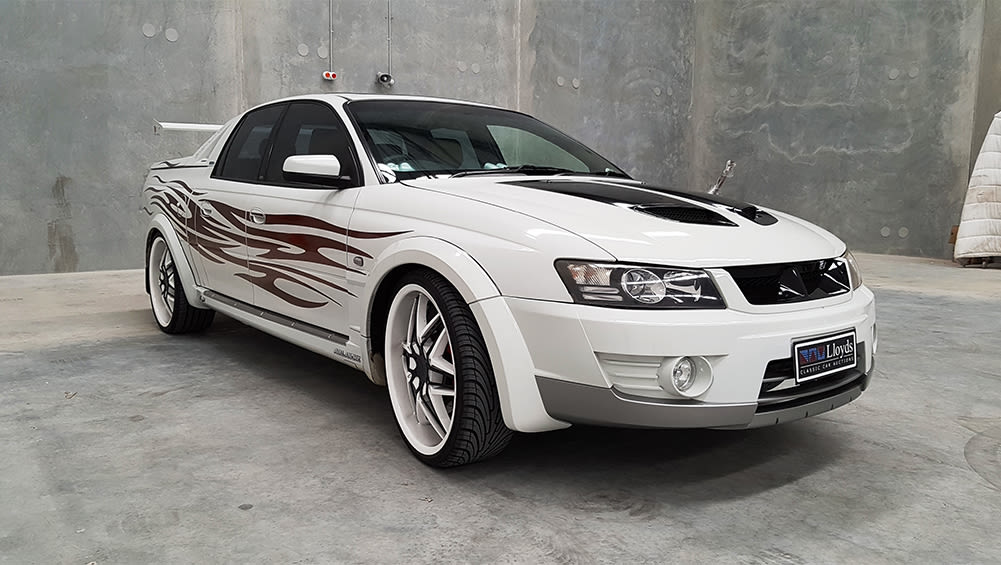 Every Tom, Dick and Harry has been reporting on the one-of-a-kind, six-door XY Falcon wagon that's going under the hammer at the upcoming (30th of September)  Lloyds Auctions on the Gold Coast.
But all this commotion has drawn attention away from the real star of the show, a 2005 HSV Avalanche XUV.
Like a time capsule, this pimped-out ute will take you back to the early 2000s when flame t-shirts and speed-dealer sunnies were all the rage... wait, they're not cool anymore?
Build number six of only 300, this Avalanche is complete with everything that would make Xzibit weak at the knees.
This includes a tribal paint job, which changes colour depending on the lighting, matching 22-inch wheels, two fat exhaust tips, a rear spoiler, caramel leather seats, footwell neon lights, about 100 speakers, TV screens in the headrests and a PlayStation mounted in the glovebox.
It isn't all show and no-go though, the 5.7-litre V8 has a cam, high-flow fuel rails, aftermarket intake, a tuned Corvette valve body and a full 3-inch exhaust system. So, you know this bad boy means business.
With only 50,407km on the clock and the highest bid currently sitting at $6,400, this is an absolute bargain that won't last long, so you better get in quick!