23 January 2019
Coachbuilding: Horse-drawn origins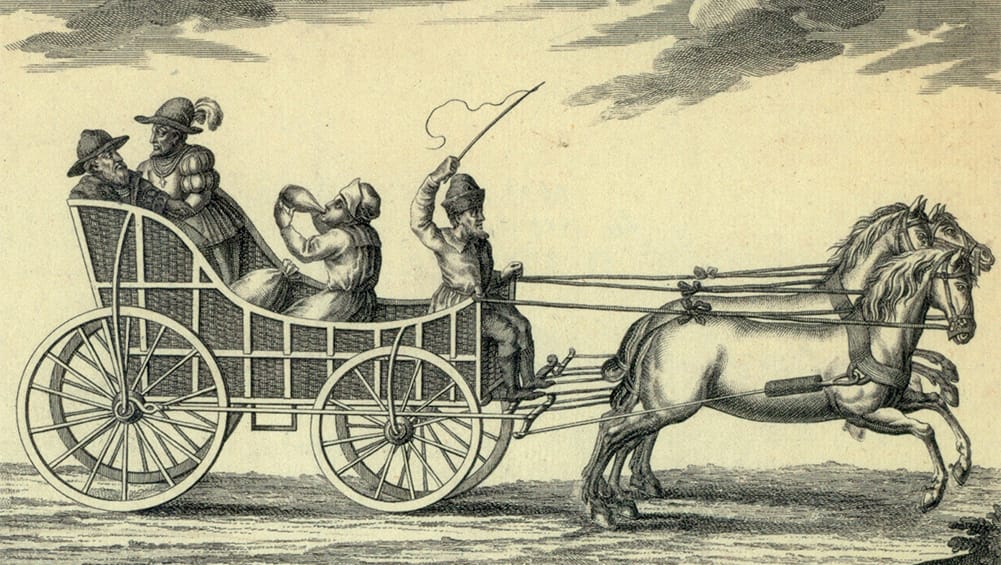 This series takes a journey through the historic practice of coachbuilding and how it has evolved to remain relevant to the present day.
The Renaissance spurred a revitalisation of not just the visual arts and culture, but technology and engineering as well. In 15th century Kocs, this led to the development of a horse-drawn carriage made from flexible hardwood that utilised leather straps as a suspension mechanism. These innovations made the carriage lighter and gave passengers a more comfortable ride than other carriages at the time.

The coat of arms of the Hungarian village of Kocs, clearly depicting its coachbuilding heritage. (image credit: Wikimedia Commons)
This innovative carriage came to be called the 'wagon of Kocs', or kocsi szekér in the original Hungarian. As its fame spread throughout Europe, this name was shortened to kocsi, which, translated, became the English word coach.
Coachbuilding in Australia
Coachbuilding in Australia can perhaps trace its origins to the time of the Victorian gold rush, with the founding of the Cobb & Co company in 1853, set up originally to carry cargo (such as mail) and passengers between Melbourne and the Victorian goldfields. Cobb & Co was able to expand its business rapidly, through a combination of using lightweight coaches with pliable bodies that offered fast, comfortable travel in rough terrain, and a substantial investment in horse-changing infrastructure. Placing horse changing stations, at most, every 30km meant that the horses used were fresh with excellent stamina, and that a high speed could therefore be maintained throughout the journey.

Workers leaving for the goldfields at Castlemaine, Victoria, aboard a Cobb & Co coach in 1853. (image credit: Wikimedia Commons)
During its prime in the 1870s, a loose association of Cobb & Co coach networks offered 11,200km of routes throughout Eastern Australia, and cumulatively covered almost 45,000km per week. 
Unfortunately, the advent of the motor-car and air travel, combined with questionable business decisions, meant that Cobb & Co became defunct by 1927.

A historic reminder of the Cobb & Co company in Sale, Victoria. (image credit: Wikimedia Commons)
NEXT: Coachbuilding - The dawn of the automobile
Do you think the Cobb & Co company would have survived, if it switched to car manufacturing? Let us know in the comments.