3 May 2017
Beautiful or butchered? This Ferrari 250 GTE hides a few secrets...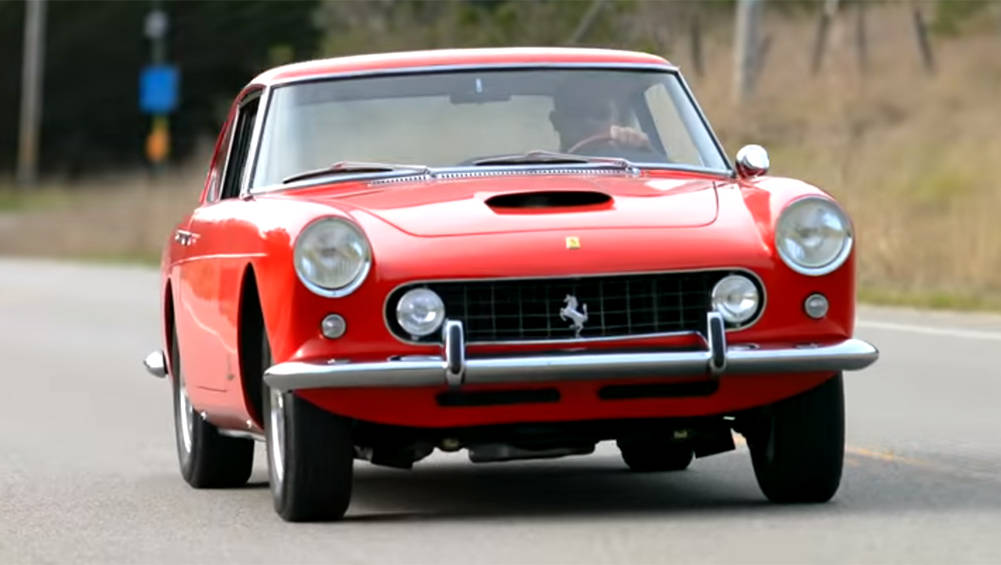 The story behind this engine swapped '62 Ferrari might just make you fall in love with it.
It is common knowledge that America's motor culture is defined by its love affair with blue-collar muscle cars, while on the other side of the pond, Europeans adore their blue-blooded classic metal - with history.
That being said, MotorTrend's The House of Muscle recently featured what is probably the greatest coming together of the two cultures one could ever hope for since Carroll Shelby dropped a V8 into a British AC Ace.
On the outside it looks like a beautifully restored 1962 Ferrari 250 GTE, right down to its period-correct Borrani wire wheels with the knock off wheel spinners. However underneath its hood, this classic Ferrari is packing a 383 Chevy small-block V8. While it snorts and pulls like a muscle car, it sings a unique tune as half of its exhaust system is still that of the original Ferrari.

Knock-offs or not, these wire wheel spinners look the part.
Its brutish heart isn't the only change. The four-speed manual has been replaced with a Tremec five-speed manual, and an 8-¾ rear axle out of an old Chrysler with the flanges modified to fit those wire wheels. So on the other hand, at least its owner, Gary Briggs, is dedicated to keeping its appearance stock.
Initially Briggs wanted to reunite his 250 GTE with its original Colombo V12 engine, but his efforts proved fruitless. So instead of just dropping another V12 engine that didn't match the chassis, he decided to keep the V8 that had already been installed, and lovingly restored it with his father to a roadworthy condition.

This American LaFrance hauler is nothing if not unique.
And the truck? Built by California-based custom car builders, Jack Dick Customs, the Superhauler was based on a retired 1971 American LaFrance fire truck. The Superhauler comes with everything a classic car connoisseur would approve of. It has a fully customised interior with seats from a 1973 BMW 3.0 CS, a wooden load deck, and a small compartment to carry wine bottles, obviously.
Purists will no doubt deride Briggs' Franken-car creation, but listen to the story behind its inception, and your disposition towards this unlikely pairing just might thaw a little, as did ours.