9 August 2018
An up!date on @volkswagendown - window fix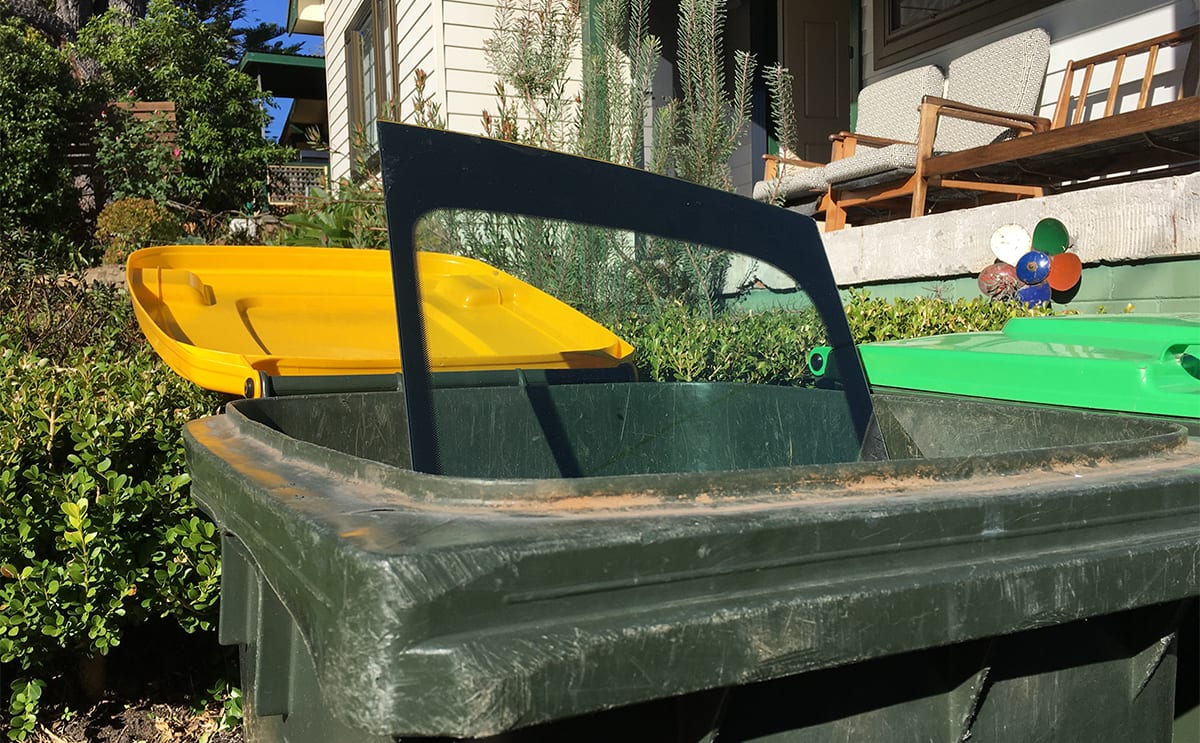 ​One of the most peculiar things about the Volkswagen up! wasn't the use of an exclamation point in the name of the car, but the fact the five-door hatchback had pop-out rear windows.
This cost-saving measure isn't to all tastes - my dogs don't really like it, because it doesn't let much air in. But it's good for letting their fetid back-end air out. 
When I first got @volkswagendown I noticed the top of the glass on the passenger rear window had been chipped away due to an attempted break-and-enter. Then someone silly had tried to fix part of the problem with silicon, so there are a few gross smudges on the B-pillar. 
And because the back window wasn't sealing properly, there is some damp damage to the back seat fabric. One day I'll get it detailed, or more likely, Google homemade stain removal remedies and attack the rear pew with some concoction of Coca Cola and apple cider vinegar. Stay tuned for that up!date.
Obviously with less than 2300 VW up!s having been sold in Australia, spare parts aren't too common - but I managed to trawl eBay wrecker sites until I spotted a replacement glass pane including the hinges and the clip that flip it open and lock it shut. It only cost me $90.
Replacing a rear window in a five-door up! is a lot easier than trying to deal with a regular back door and wind-up windows because you don't need to remove the door skin (therefore no potential clip breakages), or muck around with mechanical lifters or anything like that.
Nope, it's as easy as unscrewing two T-type screws on the latch, and two 10mm sockets on the B-pillar end of the glass (these bolts secure the clips that hold the glass in place).
This was a 10-minute job. The end product looked a lot better than the existing glass, and made the interior of the up! weather-tight for the first time during my tenure.
I've never really liked the way that the rear glass looks on the five-door up!, and it blew my mind to learn models sold in South America have proper wind-down windows in a two-piece design. They look amazing! 

It blew my mind to learn models sold in South America have proper wind-down windows in a two-piece design.
It might seem silly to you, but I'm seriously considering buying a set of up! rear doors from South America and getting them sent over. I've been in touch with a few Brazilian up! enthusiasts to see if it might be possible. 
A little bit more up! Brazilian nerd work here: the version sold in South America has a bigger fuel tank (50 litres vs 35L for Aussie versions); it has a part-metal tailgate rather than all glass; the boot is bigger (285L vs 251L); and it's longer overall (3689mm vs 3540mm). It has a five-seat capacity instead of four, but it misses out on good stuff like front side airbags, electronic stability control and city emergency stop (low-speed AEB) isn't fitted.
There are more important repairs and replacements to focus on for my up!, though - next on the fix list is the front brakes, because there's only so much shudder a man can stand. 
Keep up with all the progress on Matt's project on Instagram.
Have you gotten hands-on with your own car? Tell us what you've done in the comments section.