Nissan Qashqai 2014 Problems
No car is perfect, but we've gathered everything relating to the Nissan Qashqai 2014 reliability here to help you decide if it's a smart buy.
Nissan Qashqai: Why don't the windows work?
Answered by CarsGuide
29 Mar 2019
You should have an auto electrician check the operation, it could simply be a connection in the wiring loom affecting both the windows and the seat.
Nissan Qashqai 2014: Coolant problems
Answered by CarsGuide
8 Mar 2019
It's a pretty standard offer, and while I agree that the heater core should last longer your car is five years old, it's out of the factory warranty period. I would take the offer and move on.
Nissan Qashqai: How often does it need a new clutch?
Answered by CarsGuide
7 Sep 2018
Clutches wear out faster with a dual-mass flywheel, but 40,000 km is much too early, although no unheard of. The reason they cost so much to replace is that the flywheel is replaced at the same time.
Nissan Qashqai 2014: Ti supply delay?
Answered by CarsGuide
1 Dec 2014
Nissan spokesman Peter Fadeyev says: "The global and local demand for the Ti and TL has been greater than supplies from the factory in Britain. My colleagues are working really hard to increase supply and we hope to have additional stocks by early next year."
Nissan Qashqai 2014: Are low-profile tyres worth it?
Answered by CarsGuide
1 Dec 2014
You're right that most people would not feel the difference in grip, more likely in a harsher ride. Lots of dealers would be able to find a Qashqai buyer who wants to swap wheels with a Ti buyer like you.
Nissan Qashqai 2014: Low-profile tyres?
Answered by CarsGuide
24 Nov 2014
It's about styling and ultimate grip, aspects that probably don't concern you. Designers save their best work for the larger wheels that come on the higher-priced models, while low-profile generally means better cornering. I'm not generally a fan because of shortcomings in noise and comfort, on SUVs especially.
What is the best SUV for less than $50k?
Answered by CarsGuide
18 Jul 2014
The CX-5 is the one that gets The Tick. You should only go for diesel for heavy towing or if you drive more than 30,000km a year.
Search from Over 8,000 questions
Over 8,000 questions answered by CarsGuide
Complete Guide to Nissan
Qashqai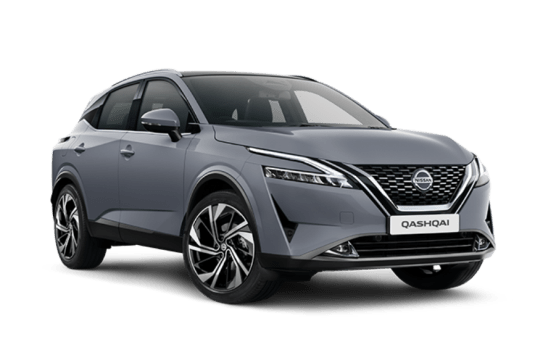 Reviews, price, specs and more