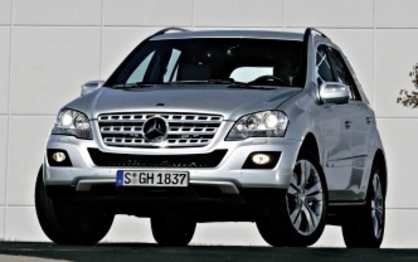 Mercedes ML280 Review, For Sale, Specs, Models & News
What's on this page
Mercedes-Benz M-Class Towing Capacity
The Mercedes-Benz ML280 has maximum towing capacity of 3500kg for the latest model available.
Year
Body Type
Braked Capacity from
Braked Capacity to
2009
SUV
3500kg
3500kg
2008
SUV
3500kg
3500kg
2007
SUV
3500kg
3500kg
2006
SUV
3500kg
3500kg
See All Towing Capacity for Mercedes-Benz ML280
Mercedes-Benz M-Class Models Price and Specs
The price range for the Mercedes-Benz M-Class varies based on the trim level you choose. Starting at $35,700 and going to $119,350 for the latest year the model was manufactured. The model range is available in the following body types starting from the engine/transmission specs shown below.
Year
Body Type
Specs
Price from
Price to
2015
SUV
2.1L, Diesel, 7 SP AUTO
$35,700
$119,350
2014
SUV
2.1L, Diesel, 7 SP AUTO
$29,900
$77,440
2013
SUV
2.1L, Diesel, 7 SP AUTO
$26,500
$64,350
2012
SUV
3.0L, Diesel, 7 SP AUTO
$18,600
$55,330
2011
SUV
3.0L, Diesel, 7 SP AUTO
$16,100
$42,570
See All Mercedes-Benz M-Class Pricing and Specs