Land Rover Range Rover Evoque
Pricing and Specs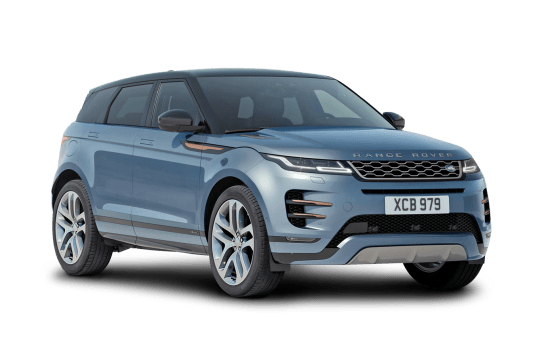 2020
From $62,670
Based on Manufacturer's Suggested Retail Price (MSRP)
2011 to 2019
$17,500 - 97,460
Style has always been at the forefront of the Range Rover Evoque's evolution, so much so that the Poshest of Spice Girls, Victoria Beckham, has found herself involved in its design at difference times since its launch. The Evoque burst onto the market in 2011 with the kind of urban focus that had been missing from the brand's rugged model line-up (despite being offered in both two- and all-wheel drive). Available as a five-door that starts at $62,670, or as an imminently less practical but very good looking $94,290 three-door convertible, and with a choice of petrol or diesel engines paired with a slick nine-speed automatic, the Range Rover Evoque has proven plenty popular in Australia. With trim levels ranging from the base Range Rover Evoque P200 S (147KW) to the top-of-the-range Range Rover Evoque D240 R-Dynamic HSE (177KW), the Evoque often competes for the title of the brand's best-selling model here.
| Year | Price From | Price To |
| --- | --- | --- |
| 2020 | $62,670 | $94,290 |
| 2019 | $45,800 | $97,460 |
| 2018 | $41,800 | $89,210 |
| 2017 | $35,900 | $81,730 |
| 2016 | $31,200 | $72,490 |
| 2015 | $26,300 | $64,350 |
| 2014 | $22,800 | $56,430 |
| 2013 | $20,400 | $50,380 |
| 2012 | $18,000 | $38,830 |
| 2011 | $17,500 | $35,420 |
* Manufacturer's Suggested Retail Price
Range Rover Evoque FAQs
Check out real-world situations relating to the Range Rover Evoque here, particularly what our experts have to say about them.
Should I wait for the new Evoque?

The new look is quite different, so it's worth waiting. The Evoque drives well enough and we've heard no bad reports on reliability, but Land Rover fares poorly in overseas quality surveys.

Show more
Views on the Range Rover Evoque

It gets top marks as a fashion item, less for practicality, and remember Land Rover still has question marks over long-term reliability. Still, I like it and would give it The Tick.

Show more
Range Rover Evoque as a work car?

Who told you a luxury car can't be a work car? If that's what you really want then you should go for it. You will probably turn it over faster but I've not heard anything about the Evoque that is a particular concern.

Show more
See All Range Rover Evoque FAQs
Disclaimer: You acknowledge and agree that all answers are provided as a general guide only and should not be relied upon as bespoke advice. Carsguide is not liable for the accuracy of any information provided in the answers.