2012 Honda Jazz
Pricing and Specs
Click here to see 2020 pricing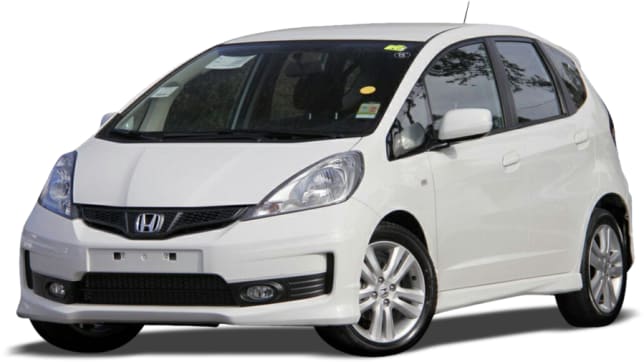 Price Guide
$10,880
Based on 95 cars listed for sale in the last 6 months
Explore prices for the
2012 Honda Jazz
Hatchback
Honda Jazz Models
SPECS
PRICE
GLi

1.3L

ULP

Regular Unleaded Petrol

5 SP AUTO

5 speed automatic

$5,700 – 8,800

GLi

1.3L

ULP

Regular Unleaded Petrol

5 SP MAN

5 speed manual

$5,000 – 7,810

Vibe

1.3L

ULP

Regular Unleaded Petrol

5 SP AUTO

5 speed automatic

$4,400 – 7,150

Vibe

1.3L

ULP

Regular Unleaded Petrol

5 SP MAN

5 speed manual

$4,000 – 6,490

Vibe-S

1.5L

ULP

Regular Unleaded Petrol

5 SP AUTO

5 speed automatic

$5,600 – 8,690

VTi

1.5L

ULP

Regular Unleaded Petrol

5 SP AUTO

5 speed automatic

$5,000 – 7,700

VTi

1.5L

ULP

Regular Unleaded Petrol

5 SP MAN

5 speed manual

$4,300 – 6,930

VTi-S

1.5L

ULP

Regular Unleaded Petrol

5 SP AUTO

5 speed automatic

$5,900 – 9,130
* Manufacturer's Suggested Retail Price
Honda Jazz 2012 FAQs
Check out real-world situations relating to the Honda Jazz 2012 here, particularly what our experts have to say about them.
Honda Jazz excessive fuel consumption

Not specifically, but the people who told you that it might improve after 5000-6000 km are having a lend of you; using premium for a short period, give me a break. Take the car back and demand they fix it. Honda claims it will do 6.6 L/100 km, and while the published fuel consumption is for comparison purposes the real life result should be close to that number. Yours is way off the mark, something is wrong with it.

Show more
See All Honda Jazz 2012 FAQs
Disclaimer: You acknowledge and agree that all answers are provided as a general guide only and should not be relied upon as bespoke advice. Carsguide is not liable for the accuracy of any information provided in the answers.