Which popular mid to large SUV is best for a family?
Asked by Weeming
Answered by CarsGuide
14 Aug 2021
This is a really interesting question, because most car-makers tend to quote their products' luggage capacity in litres, rather than a set of dimensions in each direction. Even then, it's not that simple as there are different methods fort calculating the cubic capacity of a load space, and the two methods are not readily comparable. It's also a bit of a con-job, because a figure in litres mean very little to most people, while actual measurements in centimetres would be much more relatable.
In any case, since you obviously have two kids with cellos and school-bags, it's clear that you'll also need the rear seat for at least one passenger, so you need to find a vehicle that either has enough space in the rear with the first two rows of seats in place, or a car that has a split-fold rear seat to allow longer loads (like a cello or two) to pass from the luggage area into the rear seat space. The good news there is that many (if not all) SUVs do, in fact, have this split-fold seat, and that will surely accommodate even a full-sized cello which, after a bit of scratching around, I discovered is about 121cm long.
If, however, you need to occupy the whole rear seat with passengers, then you need to find an SUV that is wide enough to accept the cellos loaded across (or diagonally across) the car. That won't be easy, because most vehicles just aren't that wide inside. Even a conventional full-sized car-based Holden or Ford utility (which aren't being made any longer) is only about 1400mm wide. And if you check out something like a Hyundai Santa Fe, it's load area with the third row is feats down is just 1080mm at its narrowest point. Even the huge Hyundai Palisade is just 1111mm across the narrowest point of its load area. There will be areas where the space is wider, but that narrowest point is usually between the rear wheel-arches.
I'll also take a punt and suggest that the cellos in question are either in carry-bags or even hard-cases which would add even more to their length. So you might find it very difficult to find anything that will accommodate a 1.2 or 1.3 metre cello lengthways in the luggage area without resorting to folding down half the second-row seat. Even a big car like a Volvo XC90 has just 1220mm of load length with the rear seat in place, and mid-sized station-wagons typically have less than a metre between the tailgate and the rear seat. The best idea might be to make a short-list of cars you'd be happy with and then visit the relevant showrooms with a tape measure (or even a cello) in your hand.
Search from Over 8,000 questions Over 8,000 questions answered by CarsGuide
Complete Guide to Hyundai
Palisade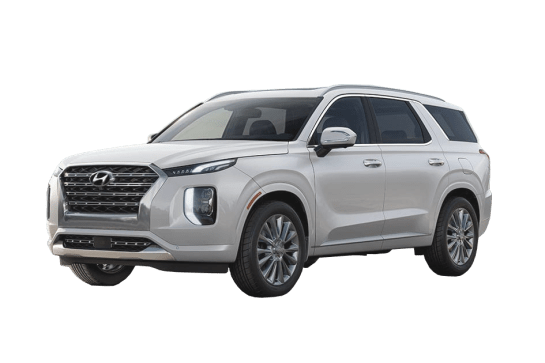 Reviews, price, specs and more