When it comes to oil changes in my VW Golf can you tell me the right type and give me a steer on the procedure?
Asked by Stacy Futo
When it comes to oil changes in my VW Golf can you tell me the right type and give me a steer on the procedure?
Answered by CarsGuide
5 Aug 2021
There's no real trick on how to change oil on a VW Golf, but the procedure is critical, as getting it wrong can ruin the engine. The best advice is to obtain a workshop manual for the exact model Golf, and use that as a step-by-step guide to what is a great DIY home maintenance task.
Fundamentally, though, the first thing to do is determine how often to change oil, otherwise known as the correct oil change interval. For most of us, this will be based on the distance travelled since the last oil change service. Late model Golfs have a 12-month or 15,000km (whichever comes first) service interval.
From there, it's a case of using the correct size spanner or socket (not an adjustable wrench) to undo the drain plug at the bottom of the engine and drain out the old oil. Replacement of the oil filter is next, followed by refilling the engine with the correct VW Golf oil type. Since much of this work happens from below the car, a torch or auxiliary light is a handy thing to have, as are drain pans and clean rags to mop up spills. Don't forget that disposing of the old oil and filter environmentally is part of the deal.
The correct Volkswagen Golf engine oil will depend on whether your car is a petrol or diesel and whether it's turbocharged or not. The exact specifications of the oil you need should be listed in your car's owner's manual. Broadly speaking, most Golfs, whether petrol or diesel, from the last few years require a fully synthetic 5W30 oil to operate properly. Depending on model, the Golf has an oil capacity of between four and five litres, so a five-litre pack will give you a little left over for top ups.
If you're not confident with tackling this job, then a trip to a local mechanic or service centre is your best option. But if you're prepared to have a go, then this is a great home maintenance project for the first timer. Having a mechanically-minded friend guide you through the process the first time is another good idea.
Search from Over 8,000 questions Over 8,000 questions answered by CarsGuide
Complete Guide to Volkswagen
Golf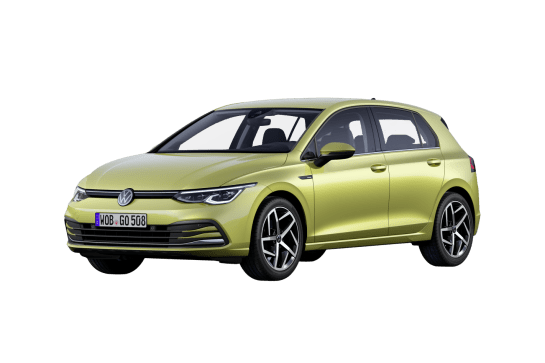 Reviews, price, specs and more