The paint on my 2007 Toyota Prado is peeling off, what should I do?
Asked by Greg
I have a 2007 Prado that paint has only recently, in the last couple of years, decided to peel off in slabs. Thought it strange, Googled it and noticed a class action in the USA which was won earlier this year. Is Australia following suit or have a class action in progress?
Answered by CarsGuide
2 Dec 2020
I haven't heard of a local class action against Toyota for this problem. It's a mistake to assume that Australian and USA consumer laws have too much in common, so what happens in North America regarding recalls and fixes isn't always mirrored here. But it is a fact that Toyota in the USA and Canada has agreed to repaint some of its models that were originally painted in either of two shades of white. In those cases, the paint delaminated from the undercoat and literally fell off the car.
What's much more common in Australia is that the clear-coat (the outer layer of clear paint that gives the finished car its gloss) fails and starts to peel or flake off. By the time that's happened, the actual colour-coat is usually compromised, too, and repainting the vehicle is the best bet. Metallic colours are notorious for this happening (they are the most likely to use a clear-over-base paint finish) and it's by no means a Toyota-specific problem.
It happens because the paint used can't handle Australian levels of heat and UV radiation and it simply fails chemically. Cars from the 1980s and 90s were probably the worst offenders, but some newer cars also suffer the same problem, usually when they're out of warranty, of course. And just as it isn't limited to Toyotas, nor is the problem specific to imported cars; plenty of Aussie made Fords and Holdens suffered the same paint deterioration.
Search from Over 8,000 questions Over 8,000 questions answered by CarsGuide
Complete Guide to Toyota
Landcruiser Prado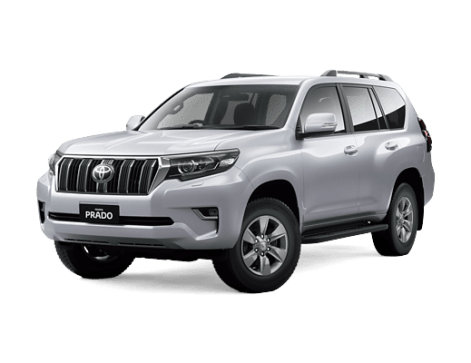 Reviews, price, specs and more