Is a 4WD necessary for travelling through regional Queensland?
Asked by Jason
What vehicle best suits my needs? I work for a large organisation that sources vehicles primarily from Toyota. Our people travel across regional and remote Queensland to deliver services and are restricted by budget. I am seeking advice on what is the best type of vehicle for the type of driving we do. Here is a specific example and I am trying to determine if a 4WD provides an advantage or is unnecessary:
- servicing central and western QLD;
- travelling from centres like Rockhampton, Mackay, Townsville west to Longreach, Winton and Cloncurry;
- on the road for between 3-5 days maximum twice each month;
- driver and 1 passenger;
- carrying resources and service information appropriate to the need (largest item would be a portable marquee);
- mainly sealed roads, some dirt roads (condition unknown);
- high likelihood of encountering wildlife (Roos, Emus, cattle, wild boar).
This will give you an idea. While I would like to provide 4WD vehicles to all services, it is cost prohibitive and I don't have it clear that a 4WD is required. Can you help me?
Answered by CarsGuide
11 Sep 2020
It sounds like you don't really need a big, heavy and expensive 4WD for the type of vehicle you require. Maybe ample ground clearance would be an advantage, but otherwise, as all the driving is on sealed or some dirt roads, a good front-drive (2WD) medium-sized SUV should suffice. This type of vehicle is typically more stable at speed as there isn't a high centre of gravity to contend with - a big safety plus. And while all-wheel-drive might be useful driving out of ruts, on sand or in snow, if none of the these apply, the 2WD's stability and traction control system ought to be enough.
As a result, we recommend the latest-model (from May 2019-onwards) Toyota RAV4 GX or GXL. It is an exceptionally practical, roomy and robust SUV, with a high level of standard safety features, and big comfy seating. Its 2.0-litre engine is strong, smooth and economical. And you won't have a problem finding somewhere for it to be serviced.
If AWD is deemed essential, then the base Subaru Forester 2.5i is another great choice. Lots of ground clearance, a gutsy 2.5L engine and a soft, relaxing ride. Nowadays Subaru has increased its service intervals from six to 12 months, taking away one of the hassles of running these well-engineered Japanese SUVs.
Finally, the Mazda CX-5 AWD is recommended as well, for it too has a well-sorted AWD system. This is quite a sporty number, with plenty of higher-speed power for effortless overtaking, as well as responsive handling.
All three SUVs mentioned retail at well under $40,000, and all are enjoyable, capable and reliable choices.
Search from Over 8,000 questions Over 8,000 questions answered by CarsGuide
Complete Guide to Toyota
RAV4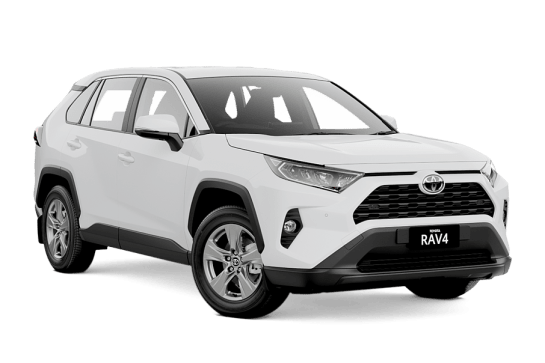 Reviews, price, specs and more