Audi A4 2010 Problems
No car is perfect, but we've gathered everything relating to the Audi A4 2010 reliability here to help you decide if it's a smart buy.
Audi A3 and A4 2010: Are they reliable?
Answered by CarsGuide
15 Feb 2020
Volkswagen is very quick to point out that the earlier transmission woes with its DSG gearbox have been fixed. Certainly, the later versions seem to be better, but the jury is still out on whether the fix has been a complete one.
In any case, that's no use to you as the cars made around 2010 are, indeed, the ones that were most affected by these troublesome transmissions. The smaller Audi models were the main offenders as some of those used the dry-clutch version of the DSG. The larger (and heavier) A4 tended to have the wet-clutch version of the same gearbox which wasn't nearly as problematic. So that should be your golden rule here if you decide to take the plunge: Only buy a second-hand Audi with a wet-clutch DSG. Even then, we can't guarantee that it will be all sweetness and light, but at least you're a chance to side-step major problems. Audi actually recalled many of its models to deal with these gearbox issues at the time.
The other thing to be sure of is that any used Audi you buy has a complete service history with no gaps or late services. These cars use high-tech engines that absolutely require clean oil and filters at regular intervals. A neglected Audi is a very good chance to be a pain in the wallet down the track. Like many second-hand prestige cars, these Audis are often cheap for a reason.
High oil consumption in A4
Answered by CarsGuide
24 Feb 2017
At 1 litre per 1000 km your engine was already consuming too much oil, at double that rate of consumption it is way too much. VW/Audi engines have a reputation for using oil and need to be checked regularly to ensure you don't inadvertently cause damage by letting it run low. You could try appealing to their sense of goodwill and ask Audi to cover part of the cost of repairs, but as your car is seven years old I don't believe you have much chance of success.
A4 servicing issues
Answered by CarsGuide
1 Jul 2016
It's possible that the chain broke due a loss of oil, but there are a number of possible reasons it could have happened. You won't know until it's pulled down and a mechanic can assess the damage and determine the cause. VW engines, that means Audi, are renowned for using some oil, but to determine if it is excessive you need to do a proper consumption test, which was about to be done when the engine failed. Your best option is to work with the dealer as they investigate the problem and take note of anything you're told by the dealer that might help you later on when you try to claim against Audi for the cost of repairs.
2010 Audi A4 using excess oil
Answered by CarsGuide
28 Sep 2015
That's no great distance so it's fine for a while yet. If you feel like a change — but to the same size and style of car — take a test drive in the latest Mercedes-Benz C200. It's our current Car of the Year and a great choice.
Audi A4 auto servicing
Answered by CarsGuide
16 Nov 2012
It's not part of the scheduled servicing and I would suggest the dealer is trying to sell you something extra. Auto gearboxes are generally "sealed" for life, but that doesn't mean they can't be serviced. The transmission fluid can still be drained and replaced like any auto, and depending on the type of use they get servicing can be a wise move. $800 for a major service sounds about right, $800 extra for the transmission sounds like an oil change rather than a full service. The transmission fluid alone would cost around $500. I would question the dealer on the need for the service.
Audi A4 using alot of oil
Answered by CarsGuide
6 Sep 2011
VW/Audi engines are known to use oil from new, but they usually settle down once the engine is run in. The rate of oil usage Audi has quoted you is about what you would expect. A litre per 1000 km is too much, however, and it would seem Audi accepts as much given they are prepared to do some rework on the engine. Have the work done as the company recommends and keep track of what oil is used after the rework.
Ask Smithy Xtra Wobbly Audi A4
Answered by CarsGuide
27 Jul 2010
The dealer is in the best position to determine the cause of the problem and rectify it. I wouldn't be too concerned, even brand new cars can have problems, and hopefully yours will run reliably again once it's repaired.
Search from Over 8,000 questions
Over 8,000 questions answered by CarsGuide
Complete Guide to Audi
A4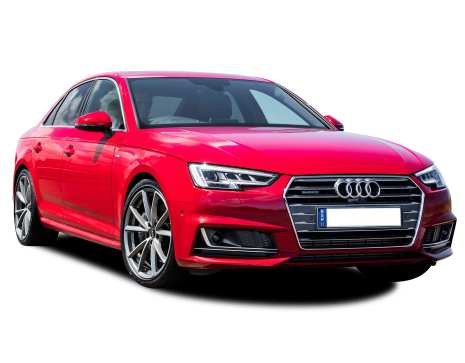 Reviews, price, specs and more