5 October 2017
This is the first Mustang ever sold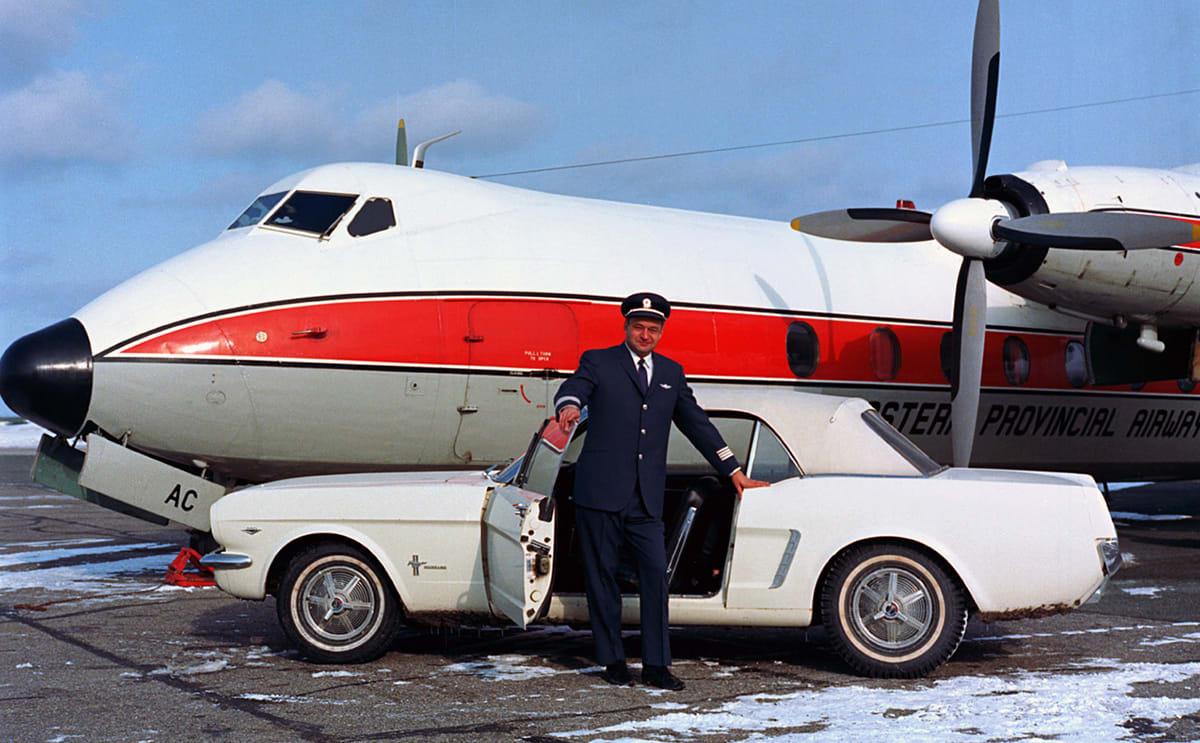 ​The Ford Mustang is one of the longest running nameplates in motoring history.
​But have you seen the first ever Mustang sold? A Canadian pilot by the name of Captain Stanley Tucker was the first person to own a Ford Mustang, buying a Wimbledon White convertible from a Canadian dealership that had 'accidently' been delivered the first car (VIN 5F08F100001).
It didn't take long for staff at the Ford's head office in Michigan USA to realise their mistake but it was too late, after a couple of weeks Capt Tucker was very fond of driving his Mustang and would not sell it back to them!
It wasn't until late 1965 and nearly 10,000 miles later, that Ford's head office could convince Capt Tucker to relinquish the keys to Mustang number one. In a deal that suited both parties, Ford offered Capt Tucker the one millionth Mustang produced, a 1966 convertible fitted with any options he desired.
He was also part of the celebrations of the millionth Mustang produced, featuring in many of the news stories and photographs at the time. Incredibly, this one lucky man owned two significant Mustangs – two in a million!
After the swap, Ford donated the first Mustang to the Henry Ford museum in Dearborn Michigan USA as part of the world's premier automotive exhibition. The car is permanently on show for car enthusiasts to see and admire.
Much excitement still surrounds this iconic nameplate, especially since the Ford Mustang is now readily available in Australia again, the first time since Ford Australia (in conjunction with Tickford) sold 250 Mustangs in 2001 & 2002.
Source: Survivor Car Australia Magazine
Do you wish to own the very first Mustang? Let us know in the comments.