17 May 2017
This guy didn't like how the VL handled so he made some improvements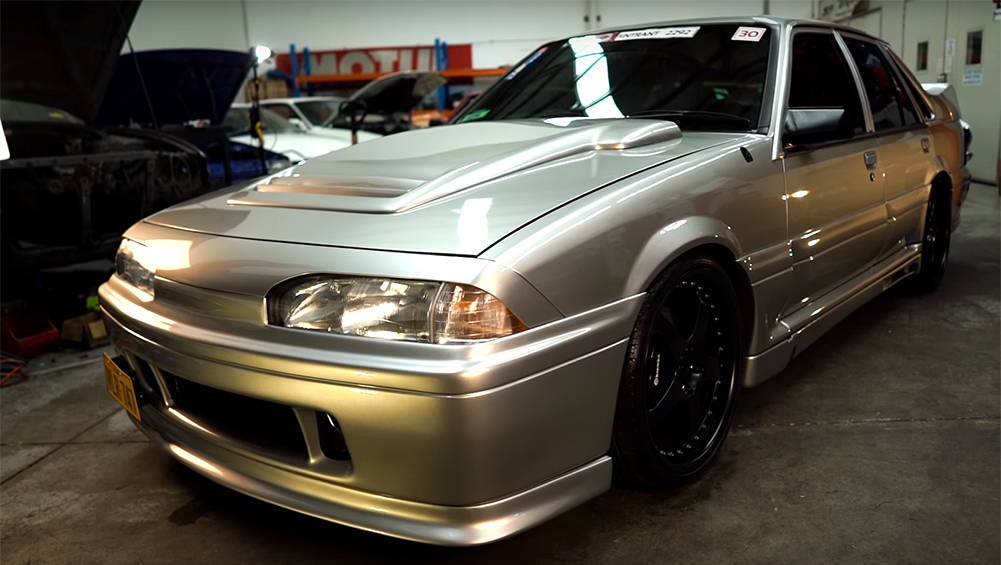 What beats the car though is his attitude, this is his dream car, and he couldn't give a damn what you think about it.
Underneath the VL bodywork is essentially a Skyline GT-R and not just any GT-R. The chassis is an AWD R33, but the motor is the RB26 out of an R34 which has been stroked out to 2.7 litres.

It's legitimately difficult to tell from the outside that an AWD chassis sits underneath...
The end result? The look of an '86 VL SS Group A but with AWD and a claimed 650kW at the wheels. This is no track special, though. While it was designed to cream unsuspecting Skyline owners at the track, it's also been made with daily drivability in mind, and hence maintains the standard R34 six-speed manual.

The RB26 looking oh-so-tidy here.
Possibly the best part of the whole thing is how few damns the owner gives about what other people think. He says people might criticize his choice of wheels or gearbox but at the end of the day it's his ultimate build, his dream car that he built himself and he doesn't really care if you don't like it.

A completed build of this magnitude in just over a year isn't bad for basically one guy.
Awesome. We like how he's made one very special car out of two cars that would otherwise have been left on the scrap heap, and his sheer determination to finish the project.
Watch the vid to see the car's full story. We love a car with a bit of a background like this.
Are you or a mate working on a unique build? Tell us about it in the comments.