Nissan Leaf
Pricing and Specs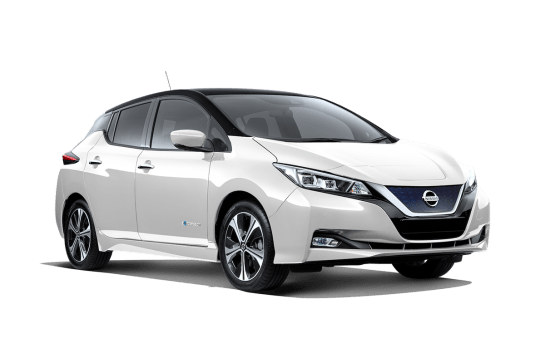 2020
From $49,990
Based on Manufacturer's Suggested Retail Price (MSRP)
2012 to 2019
$11,660 - 44,330
Pioneering the electric vehicle (EV) movement with its first-generation Leaf in 2010, Nissan launched the refreshed emissions-free small car in Australia in mid-2019.
Available initially with a single variant, current prices range from $49,990 for the Leaf (base) to $49,990 for the Leaf (base).
For the money, buyers get a 110kW/320Nm all-electric powertrain that can accelerate the 1.6-ton small car from zero to 100km/h in 7.9 seconds.
Fitted with a 40kWh lithium-ion battery, the Leaf will travel about 270km before need a recharge.
Plugged into a household socket, the Leaf will take around 24 hours to recharged fully, with times dropping to 7.5 hours with a 7kW AC wallbox.
Standard equipment includes 17-inch wheels, automatic wipers and headlights, 7.0-inch driver display, heated front and rear seats, heated steering wheel, keyless entry and start, and an 8.0-inch multimedia system with satellite navigation and digital radio.
The second-generation Leaf is also bolstered by autonomous emergency braking, blind-spot monitoring, rear cross-traffic alert, adaptive cruise control, tyre pressure monitoring and adaptive cruise control.
| Year | Price From | Price To |
| --- | --- | --- |
| 2020 | $49,990 | $49,990 |
| 2019 | $37,730 | $44,330 |
| 2017 | $25,080 | $31,020 |
| 2016 | $21,670 | $27,390 |
| 2015 | $19,250 | $24,310 |
| 2014 | $16,390 | $21,010 |
| 2013 | $13,640 | $17,930 |
| 2012 | $11,660 | $15,620 |
* Manufacturer's Suggested Retail Price