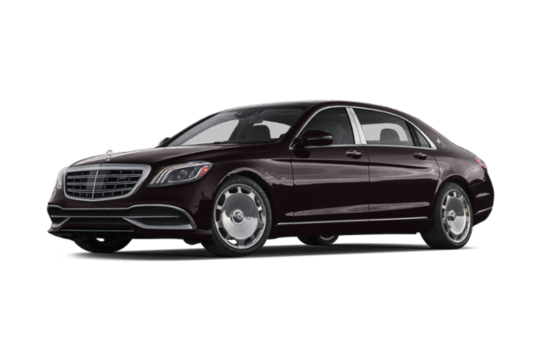 Mercedes-Benz Maybach
What's on this page
Mercedes-Benz Maybach Models Price and Specs
The price range for the Mercedes-Benz Maybach varies based on the trim level you choose. Starting at $429,442 for the latest year the model was manufactured. The model range is available in the following body types starting from the engine/transmission specs shown below.
Year
Body Type
Specs
Price from
Price to
2020
Sedan
6.0L, PULP, 7 SP
$429,442
$429,442
2019
Sedan
6.0L, PULP, 7 SP
$285,800
$361,350
2018
Sedan
6.0L, PULP, 7 SP
$246,300
$314,930
2017
Sedan
6.0L, PULP, 7 SP
$215,700
$287,540
2016
Sedan
6.0L, PULP, 7 SP AUTO
$196,200
$248,050
See All Mercedes-Benz Maybach Pricing and Specs
Mercedes-Benz Maybach Colours
Magnetite Black

Obsidian Black

Iridium Silver

Aragonite Silver

Cavansite Blue

Ruby Black

Diamond Silver

Emerald Green

Selenite Grey

Anthracite Blue

Diamond White Bright

Cashmere White
Mercedes-Benz Maybach Dimensions
The dimensions of the Mercedes-Benz Maybach Sedan vary according to year of manufacture and spec level.
Year
Body Type
Height x Width x Length
Ground Clearance
2020
Sedan
1498x1899x5466 mm
133 mm
2019
Sedan
1498x1899x5466 mm
133 mm
2018
Sedan
1498x1899x5466 mm
133 mm
2017
Sedan
1498x1899x5466 mm
133 mm
2016
Sedan
1500x1899x5457 mm
130 mm
See All Mercedes-Benz Maybach Dimensions