Mazda Tribute 2003 Problems
No car is perfect, but we've gathered everything relating to the Mazda Tribute 2003 reliability here to help you decide if it's a smart buy.
Tacho issues with a 2003 Mazda Tribute
Answered by CarsGuide
20 Apr 2018
The problem with the gauges needs to be investigated by an auto electrician. With the fuel it appears there is a problem with the pick-up in the tank under cornering when the fuel is being pushed to one side. It could be the pump or the filter inside the tank.
Tare mass of Mazda Tribute V6?
Answered by CarsGuide
3 Feb 2017
The tare mass of the V6 model is 1527kg; the four-cylinder model is 1434kg, which might help explain the discrepancy.
Mazda stutters and misfires
Answered by CarsGuide
3 May 2012
I don't know of a widespread issue that would cause your problem. It's an old car and first I would be having the ignition and fuel system serviced. If that doesn't prove to be a solution I would be looking for a faulty electrical connection associated with the engine and its sensors.
Tribute playing up after oil and filter change
Answered by CarsGuide
19 Jul 2010
Check the fuel pressure to make sure it hasn't dropped since you changed the filter. Perhaps put the old filter back on and observe what happens to the idle speed, fit another filter if the speed returns to normal.
Paying tribute
Answered by CarsGuide
7 Nov 2008
YOU'VE already spent a lot of money on the Tribute, so I would be inclined to keep it. Now it's done 90,000km or so, the chances of more problems are higher than they would be when it was new.
Search from Over 8,000 questions
Over 8,000 questions answered by CarsGuide
Complete Guide to Mazda
Tribute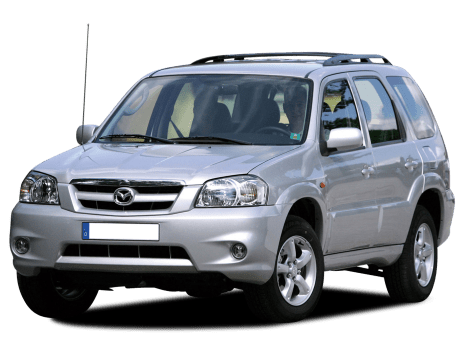 Reviews, price, specs and more