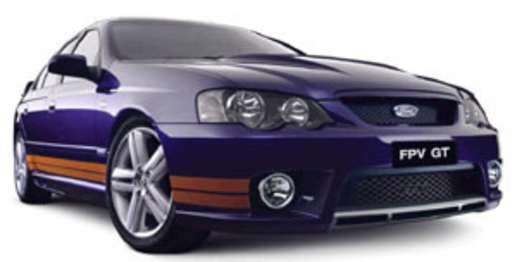 FPV GT 2003
The 2003 FPV GT range of configurations is currently priced from $8,100.
The 2003 FPV GT carries a braked towing capacity of up to 1600 Kg, but check to ensure this applies to the configuration you're considering.
What's on this page
FPV GT 2003 Wheel size
Wheel size for the 2003 FPV GT will vary depending on model chosen, although keep in mind that many manufacturers offer alternate wheel sizes as options on many models.The wheel size available will alter the range of tyres available to be fitted. Standard wheel sizes on the FPV GT spans from 18x8 inches.
FPV GT Model
Body Type
Front Tyre Size
Front Rim
Rear Tyre Size
Rear Rim
base
Sedan
245x40 R18
18x8 inches
245x40 R18
18x8 inches
See All FPV GT 2003 Wheel Sizes
FPV GT 2003 Q&As
Check out real-world situations relating to the FPV GT here, particularly what our experts have to say about them.
2008 FG GT gas conversion kit

The Australian LPG Warehouse has developed a JTG liquid-injection kit for your car.

Easy or hard?

GENERALLY it's better not to baby an engine during the run-in period. It's better to run it in with a little load so you generate enough heat for the block to settle and the rings to bed in, as long as you don't thrash the engine in the process. We asked FPV for their recommendation for running the BA GT, which is: avoid exceeding 4500 revs in the first 750km; accelerate positively in all gears, particularly when driving uphill; progressively increase engine speeds up to 5500 revs between 750km and 1500km with occasional use of full throttle during acceleration within the speed limits; on long stretches during the first 1500km vary engine speeds by occasionally using lower gears; where possible, apply high engine loads for short periods by using high gears at speeds below 60km/h. FPV has an initial fill of Castrol Protec OW/40 mineral oil in its Boss 290 engine to allow the rings to bed in during the run-in phase. Because of this, it is not unusual for customers to experience oil consumption in the first 5000km. From then they recommend customers refill the engine with Castrol Formula R OW/40 synthetic oil and completely change the oil to this specification upon reaching 15,000km, when the first major service is due.
See All FPV GT Q&As
FPV GT 2003 Dimensions
Dimensions for the 2003 FPV GT are dependent on which body type is chosen. The maximum width and height is 1870mm x 1444mm and can vary on the basis of model.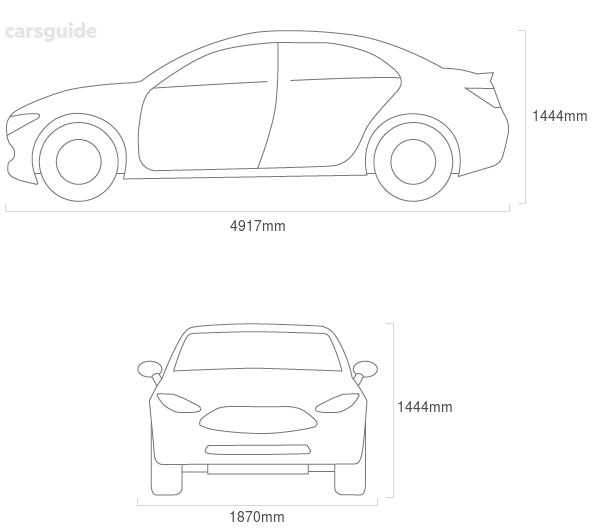 FPV GT Model
Body Type
Height x Width x Length
Ground Clearance
base
Sedan
1444x1870x4917 mm
125 mm
See All FPV GT 2003 Dimensions
FPV GT 2003 Towing capacity
The FPV GT has maximum towing capacity of 1600kg. Some models also offer heavy-duty or towing option packs which can increase towing capacity, as well as options which can hamper towing capacity. Towing capacities can vary wildly on a large number of factors. These include engine, transmission, model, and options chosen. Always check with the manufacturer or in your vehicles handbook before attempting to tow anything.
FPV GT Model
Body Type
Specs
Braked Capacity
base
Sedan
5.4L,PULP,5 SP MAN
1600kg
base
Sedan
5.4L,PULP,4 SP AUTO
1600kg
See All FPV GT 2003 Towing Capacity
FPV GT 2003 Fuel consumption
Fuel consumption for the 2003 FPV GT is dependent on the type of engine, transmission, or model chosen. The FPV GT is available with the following fuel type: PULP.
FPV GT Model
Body Type
Specs
Fuel Consumption
base
Sedan
5.4L,PULP,4 SP AUTO
—
base
Sedan
5.4L,PULP,4 SP AUTO
—
base
Sedan
5.4L,PULP,5 SP MAN
—
See All FPV GT 2003 Pricing and Specs